Top 8 Strangest Things FedEx Has Ever Shipped
From priceless artifacts to live animals, FedEx uses its network to move some of the rarest things imaginable.
FedEx began its operations way back in 1973 to give customers an alternative to their domestic post office. Fast-forward to today the company celebrated its
50 year anniversary
, Over the years FedEx has moved billions of items of all shapes and sizes across the globe. It treats each package with the utmost care, from everyday items to rare and unusual ones.
Put it this way: if you can imagine it, we've probably moved it – and navigated tricky logistical challenges along the way!
From entire museum exhibitions to endangered animals, here's a look at some of the strangest shipments.
1. Endangered turtle eggs, Gulf of Mexico to Florida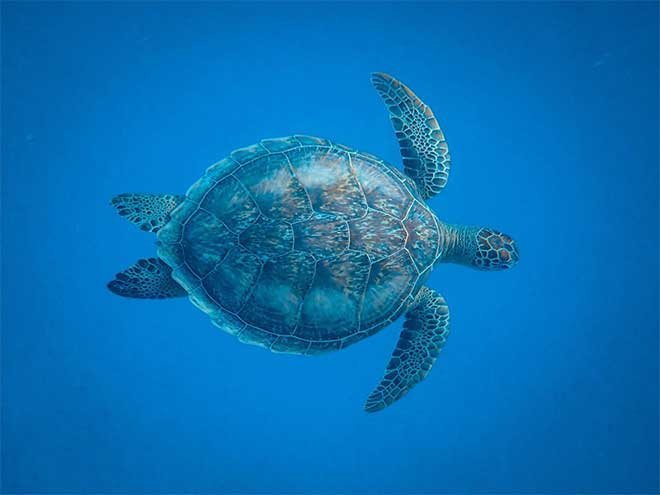 In 2010, FedEx joined forces with the National Fish and Wildlife Foundation to protect endangered sea turtle nests and eggs after they were threatened by a mass oil spill in the Gulf of Mexico. The conservation effort meant donating resources to transport hundreds of nests containing thousands of eggs to Florida's Atlantic Coast.
With hatching season just around the corner, FedEx worked with scientists to quickly create a safe and secure transportation solution. To ensure the gentlest care and protection, the turtle nests and eggs traveled exclusively in
FedEx Custom Critical
air-ride, temperature-controlled vehicles. FedEx was more than happy to play a role in protecting such a
beautiful species
!
2. Ancient Egyptian Artifacts, Los Angeles to Paris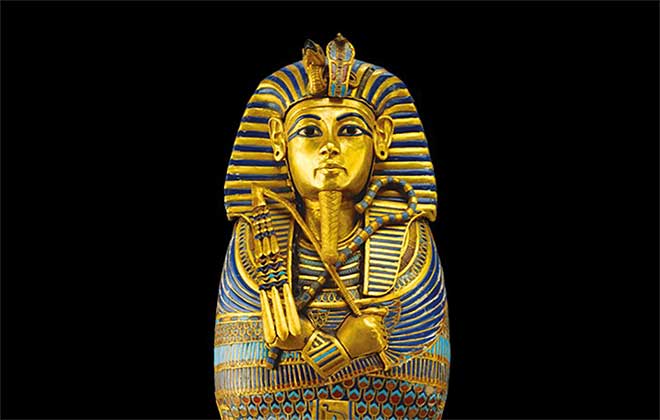 The Ancient Egyptians built vastly intricate tombs to house royal funeral chambers and treasure stores over 3 millennia ago. They'd never have dreamed that historians of the future would be able to transport those artifacts thousands of miles away. As the official logistics provider of the Tutankhamun 'Treasures of the Golden Pharoah' exhibition in 2019,
FedEx did just that
!
Incredibly fragile and sensitive to humidity, temperature, motion and impact, transporting ancient relics is anything but easy. To make sure the transport went smoothly, FedEx packed more than 150 exhibition pieces in custom-built crates. The painstaking process was overseen by members of the Egyptian Museum in Cairo, and the crates were fitted with special tilt-sensing recorders.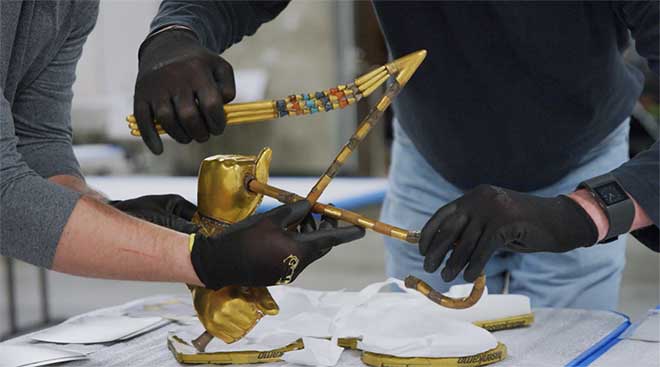 The artifacts were escorted from Los Angeles by their own special security team and a curator from Egypt. Loading 20 crates filled with almost 14,500kg of priceless artifacts onto a specially dedicated plane, FedEx was able to pull off a seamless, temperature-stable journey of 10,000km for some of history's most valuable treasures.

3. White tigers, United States to Bangkok, Thailand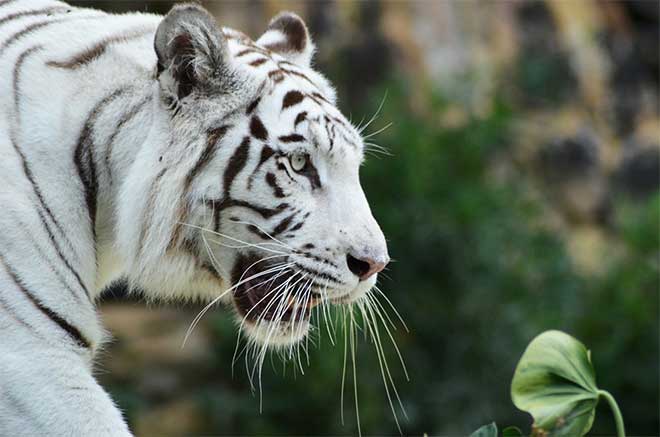 For a white Bengal tiger to be born naturally, both parents must carry the unusual white color gene. As Bengal tigers are already rare, and this phenomenon occurs only once in every 10,000 births, a white tiger is a truly extraordinary creature.

Back in 2002, FedEx was honored with the duty of transporting not one but six white tigers from Nashville and Oklahoma, U.S. to the capital of Thailand. Under the Species Survival program, special efforts are in place to ensure the longevity of these incredible animals and protect them from the fate of illegal inbreeding.

A special MD-11 jet from Memphis carried the precious cargo, with 6 separate enclosures each housing an animal of around 3,500 lbs., to the final destination in Bangkok. The tigers were accompanied by specially trained vets and zoo attendants who ensured the big cats' journey was comfortable and safe.

4. Van Gogh's dining table, France to Switzerland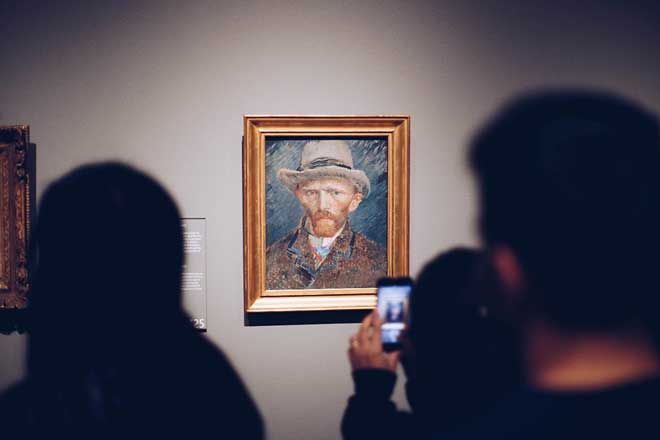 It's a rare thing indeed to be able to sit at the table of a world-famed genius. Steeped in history, the 'Van Gogh Table' was a favored spot of the artist himself when he boarded at a small Swiss hotel called the Auberge Ravoux, also known as
the House of Van Gogh
. During his few months' stay in 1890, Van Gogh painted several important works, including
At Eternity's Gate
.
While preparations for a seminal Van Gogh exhibition were underway at the Kunstmuseum Basel in 2009, a nearby hotel decided to transport the world-famous Van Gogh Table from the Auberge Ravoux in Auvers-sur-Oise, France, to Basel.
The Grand Hotel Les Trois Rois offered a special 'Menu Van Gogh'
– and a closer look at the table – with some of the artist's favorite French dishes to complement the exhibition nearby. FedEx teamed up with the art historians and hoteliers to conduct safe and secure passage for the priceless piece of furniture.
5. Beaujolais Nouveau wine, France to Japan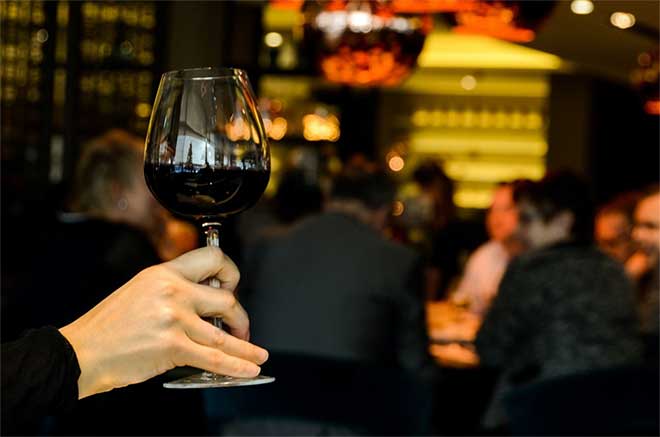 The 'Beaujolais Nouveau' festival is a special moment in the world of wine. This wine made from fresh and young Gamay grapes in the French Beaujolais region, is celebrated every November across the world. Affectionately dubbed 'BoJo' by those in the industry, Beaujolais Nouveau Day is marked in France on the third Thursday in November with fireworks, music and festivals.

Under French law, the wine is released at 12:01 a.m., just weeks after the wine's grapes have been harvested. Parties held throughout the country and further afield celebrate the first wine of the season.

Japan is a huge market for Beaujolais Nouveau. In November 2004, FedEx took the special wine to the skies, shipping 504,000 bottles of Beaujolais Nouveau wine from Lyon-Saint-Exupery Airport to Japan. As wine is a delicate and potentially volatile product, FedEx needed to make sure that it could be transported at the correct temperature and tilt angle to make it to the uncorking ceremony went without a hitch. An annual uncorking celebration saw Japanese oenophiles uncork over 630 tons of wine!

6. Parts from the historic Titanic from Milan, Italy to Atlanta, Georgia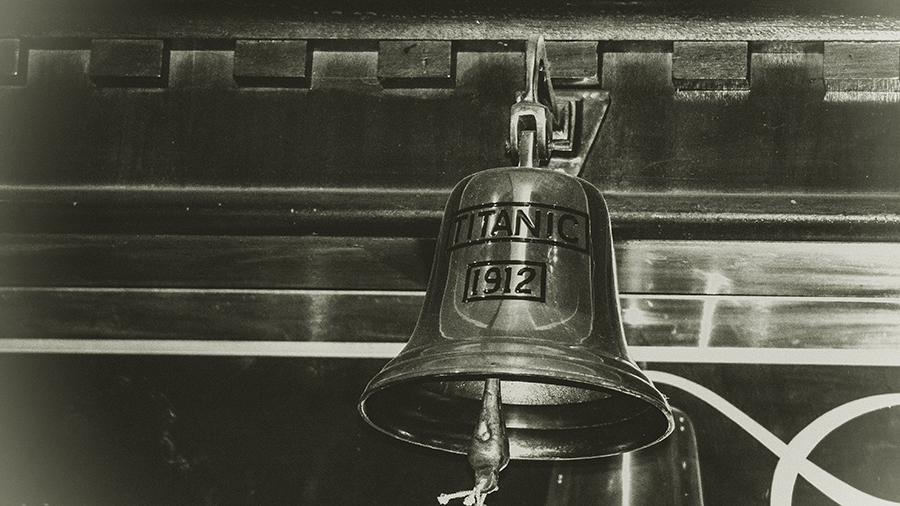 The sinking of the Titanic was one of the greatest tragedies of the early 20
th
century, and its story has captured imaginations ever since. But piecing together the history of the great ship hasn't been easy.
For the Atlanta Museum, putting on the 2006 'Titanic: The Artifact Exhibition', featuring recovered treasures from the deep, was a momentous milestone. And then calamity struck. Exhibition artifacts bound for Atlanta from Greece became stranded when they were mistakenly re-routed from Athens to Italy, and then held by Customs who refused to release them. With the museum at a loss,
FedEx stepped in
.
In a race against time to move the special cargo in time for the exhibition opening, FedEx European and US offices worked round the clock to pull off the unique shipment, which even included a 3,000-lb piece of the ship's original hull.
7. Search for Amelia Earhart, Los Angeles to Hawaii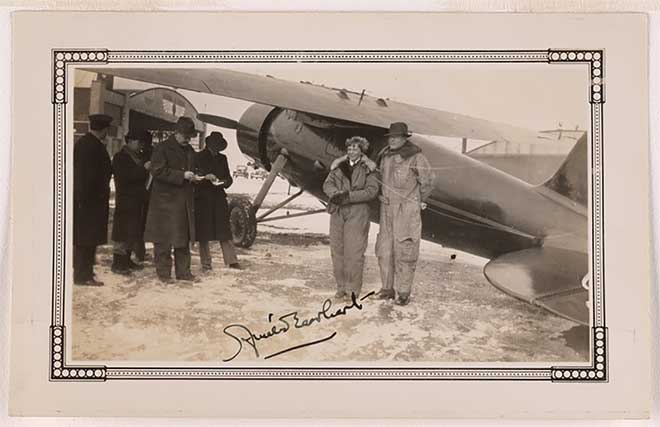 One of aviation's greatest enduring mysteries is the disappearance of pioneer aviator Amelia Earhart's plane. The first female to fly solo across the Atlantic in 1928, she disappeared mid-flight in 1932 during an attempt to fly around the world. Her plane was never recovered.
On the 75
th
anniversary of Earhart's disappearance in 2012,
FedEx joined a special mission
to search for the missing aircraft and solve one of the 20
th
century's most enduring puzzles. FedEx teamed up with
TIGHAR
and the Discovery Channel to put its own air logistics expertise to the test.
With a plan to comb the ocean underneath Earhart's supposed flight path, the expedition's deep water search off the coast of Hawaii was made possible by the use of specialized robotic equipment that FedEx shipped in specially from the continental U.S.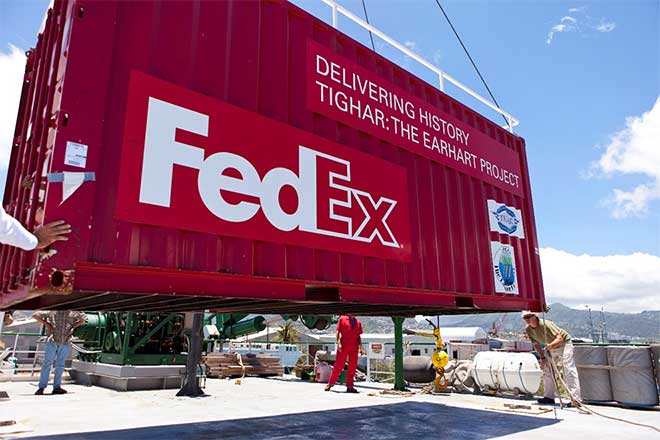 The sensitive nature and oversized scale of the robotic equipment required a specialized FedEx delivery solution. Covering more than 22,000 miles round trip over land, air and sea, three FedEx operating companies came together to arrange delivery for the mission's success.

Three containers weighing 25,890 lbs. consisting of the expedition's underwater Remote Operated Vehicle (ROV) unit travelled more than 2,200 nautical miles by ocean freighter between Los Angeles and Honolulu. The team also flew in nearly 6,000 lbs. of additional equipment from Massachusetts, including the project's Autonomous Underwater Vehicle (AUV) that uses sonar to continuously search the deep waters for signs of aircraft.

A key step towards discovery of Earhart's final moments, the mission was a rewarding one for us. And yet, the search for an answer continues.

8. Giant panda, USA to China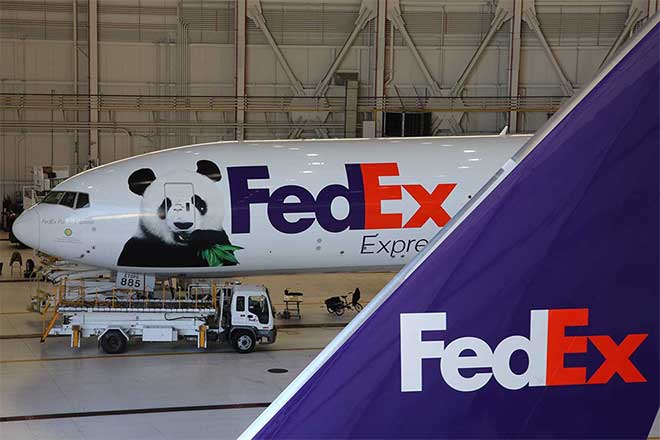 What does it take to ship a giant panda named
Bei Bei
from one continent to another? Answer:
One specially branded Boeing 777 FedEx plane, the Panda Express, on a 16-hour nonstop flight from Washington to Chengdu
Special on-board enclosure maintained at 65 degrees Fahrenheit – just how Bei Bei likes it
Over 70 lbs of Bei Bei's favorite treats, including bamboo, apples, biscuits and sweet potato
2 dedicated companions – a Smithsonian National Zookeeper and a vet
When the time came for 4-year-old Bei Bei to follow his brother and sister to China's Giant Panda Conservation and Research Center, FedEx knew what to do. This being the company's
eighth successful panda shipment
, FedEx already had experience shipping giant pandas in specially controlled conditions to keep them safe, healthy and happy. To facilitate Bei Bei's return to his home country, FedEx worked with the Smithsonian Zoo in Washington to make the panda journey, '
Operation Bei Bei
', a success.
A special panda with a special story, Bei Bei was given his name (meaning 'treasure') by the two first ladies of the USA and China in 2015 – Michelle Obama and Peng Liyuan. He became a social media sensation in 2019 with millions of hits. The Smithsonian Zoo even launched a 24 hour 'Panda Cam' live from the panda's enclosure in the countdown to his homeward journey.
FedEx wishes Bei Bei the best and is proud be part of his story. And who knows – the Panda Express may fly again in future! FedEx will be standing by, just in case.
Delivering a better future for the world
Over the last 50 years, FedEx has played an important role in preserving the rich cultural history of the past, and ensuring the future. From moving priceless artifacts to saving precious animal species, these special shipments allow the next generation to enjoy the beauty of our world.
FedEx also donates shipping services using its
Delivering for Good program
to contribute to educating communities and supporting cultural exchange and academic study to give back to the communities that will shape tomorrow.
You can
check out Part II of this series here
for more fascinating stories of strange and unusual shipments FedEx has sent across the world.
For more interesting stories, why not
follow us on LinkedIn
? And for a step-by-step guide on
how to ship sensitive items or parcels that are tricky to pack, head here
.
Related Posts
Top 5 Trickiest Items To Pack

What You Need To Know When Shipping Dangerous Goods

How To Track Critical Shipments