Logistics Providers In South Africa Must Adapt For E-Commerce
The global e-commerce revolution has transformed the business landscape. Logistics providers navigating change in South Africa are adapting to new customer expectations.
The origin of the e-commerce industry can be traced back to orders being placed from television shows and a landline phone to sell just about anything. The Internet has transformed modern day e-commerce in the way we acquire and interact for goods and services. We have become accustomed to getting anything we want online.
At FedEx, we were well established when the online shopping explosion happened, and we were ready to meet the shipping demands of a new generation of retail businesses and online shoppers.
Growth and transformation in South Africa's e-commerce scene
With low barriers to entry, businesses anywhere in the world are now able to trade across borders. Even companies with small production numbers can create a presence online.
With the rise of social commerce that can help businesses directly target their desired audience, small and medium enterprises (SMEs) are able to compete with retail giants on a global stage. Outside the traditional retail model, costs for e-merchants can be minimized and lower prices can be passed on to consumers.
As one of the world's largest express transportation companies, we have evolved with the logistics sector, giving us a unique perspective as a key facilitator of the global e-commerce expansion.
Challenges to logistics adapting to the business landscape
Despite being ranked as the
33rd largest economy by per capita GDP
, South Africa is only the
42nd largest e-commerce market
. This can be attributed to various factors, such as inadequate road infrastructure and sometimes insufficient address data. Logistics companies need to overcome such challenges by utilizing GPS systems and robust delivery fleets.
Beyond this, unequal access to reliable internet connectivity, limited digital literacy, and low technology adoption rates in certain communities are also hindering the growth of e-commerce and logistics.
There is also growing awareness around environmental issues, and consumers increasingly prefer businesses that prioritize sustainability.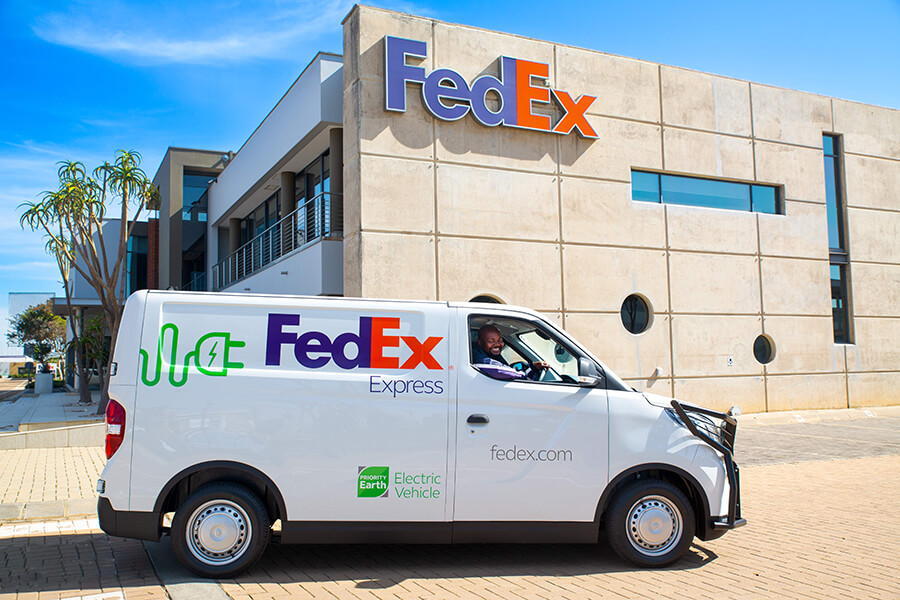 At FedEx, we are harnessing the unmatched power of our data insights to increase sustainability throughout the value chain. For instance, FedEx Dataworks is a platform to fuel innovative solutions that help customers solve some of commerce's toughest problems while increasing their competitiveness - faster and at scale. This enables us to minimize disruptions, improve customer satisfaction, and mitigate financial risks by enhancing supply chain resilience.
FedEx® Sustainability Insights
is another innovative tool that offers customers access to near real-time emissions data. It is designed to provide new levels of transparency to our customers and create a feedback loop to make our own operations more efficient. Additionally, we have deployed
electric vehicles in South Africa
along with other markets in the Asia Pacific, Middle East and Africa (AMEA) region to meet the demand for fast and efficient service while making progress towards our goal of becoming carbon neutral.
As shipments are expected to be fast and efficient, this makes it even more important for e-commerce businesses to be supported by a reliable logistics provider that can expertly manage deliveries and do it in a sustainable manner.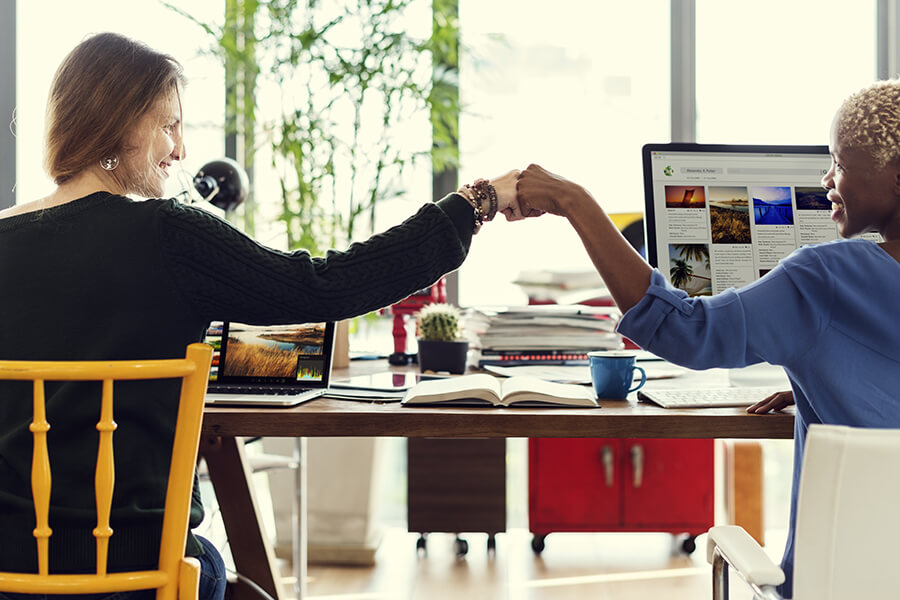 Opportunities
Logistics is an enabler of e-commerce. Data shows that the cost of
transportation represents 50% to 75% of the retail price of goods
. With an estimated 5 billion internet users around the world, and a 2022 e-commerce sales sector valued at US$5.7 trillion, this represents a massive proportion of the total value of the e-commerce industry.
Logistics and e-commerce exist in a symbiotic relationship and create excellent user experiences – from one-click online checkouts to the fulfilment of the order at the customer's chosen delivery location.
The evolution of e-commerce gives SMEs a unique opportunity not just to boost sales, but also to position themselves for long-term success. However, it is important to realize that competition is stiff.
As consumer expectations continue to evolve, SMEs reliant on logistics service providers must be able to offer cost-effective services that combine convenience with speed. To this end, many players are employing innovative technology to deliver more tailored shopping and shipping experiences that help increase their conversion rate.
One potential pitfall is the significant gap between SMEs' assessment of how they're meeting customer expectations and how consumers view the experience. Our analysis shows that the biggest gaps occur around having an efficient returns service and access to customer support.
The delivery experience can have a critical impact on a small business's reputation. For this reason, it's critical for businesses to work with a logistics partner that can help them adapt to evolving customer expectations and needs. Only then can they thrive.
Related Posts
Mobile Commerce Is Helping To Drive Growth Across Africa

The 5 E-Commerce Features Your Online Store Needs

5 Tips For More Effective E-Commerce