Supporting Businesses In Thailand For 40 Years
We've been operating in Thailand for four decades. We continue to support the growth of Thai businesses into global enterprises and invest in the wellbeing of local communities and our teams.
As a country famous for tropical beaches, ancient temples and buzzing street food markets, one of the biggest drivers of Thailand's growth over the last two decades has been tourism. While the tourism industry contracted sharply after the outbreak of COVID-19, global travelers have poured back into the country since, helping Thailand's economy to recover.

Thailand: an export-rich nation full of possibilities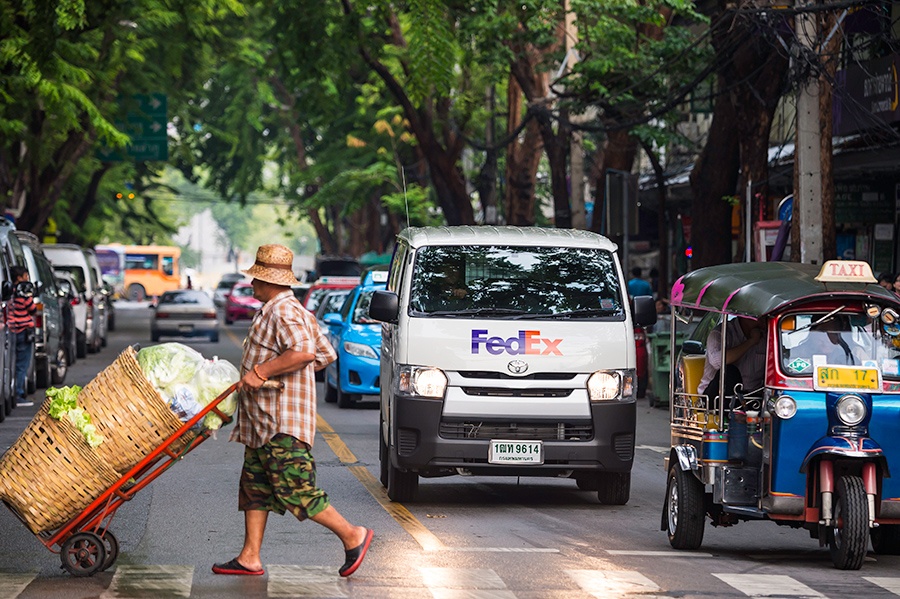 But it's not only tourism that boosts the national economy. The other major growth driver?
As a trade-oriented economy, exports make up 65% of GDP, outweighing tourist dollars by far
. Thailand certainly produces a diverse number of products. At 86% of total shipments, manufacturing goods make up most exports, such as:
Electronics, 14%
Vehicles, 13%
Agricultural goods, especially rice and rubber, 8%
Machinery and equipment, 7.5%
Foodstuffs, such as tapioca and canned pineapple, 7.5%
Other exports include refined petroleum, gold and diamonds
Rich in natural resources and at the forefront of manufacturing in a number of industries, it's no surprise that Thailand has become a key export player for South East Asia and to the world at large.
Supporting Thai customers since 1983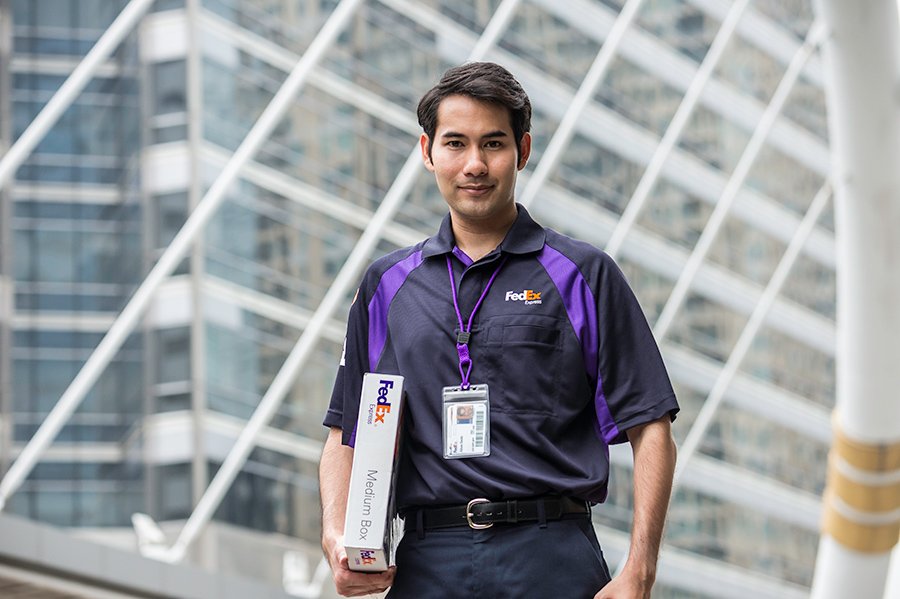 At FedEx, we've been operating in Thailand for four decades, and we're celebrating an important milestone in 2022 – 40 years of service. During that time, we've been supporting SMEs and businesses of all sizes expand, ship cross-border and forge links in the global trade community.
Since the launch of local operations in 1983, FedEx has tripled in size and expanded to more than 400 motorized vehicles, 16 service centers, and 14 stations to date. It's been an exciting journey, particularly with the recent e-commerce boom, which has seen existing Thai businesses scale up by going online and new players enter the market.
Though never branded a 'Tiger Economy' like neighbors Hong Kong, Singapore, South Korea and Taiwan, Thailand has experienced tremendous growth across the last half century, rising to become one of the major export powerhouses of the region.
Opportunities for import/export businesses large and small
Thailand's biggest export partners are both Intra-Asia Pacific (China, Japan, Malaysia, Australia and Singapore) and to the United States and European Union. And to fuel the huge manufacturing industry here, Thailand also imports high volumes of manufacturing materials and parts; in 2020, it was the
world's largest importer of steel bars and carbon
.
Enterprising SMEs are also importing niche products that have proved popular elsewhere in the world, introducing them to Thai consumers. Importer and distribution company Make My Day is one such example: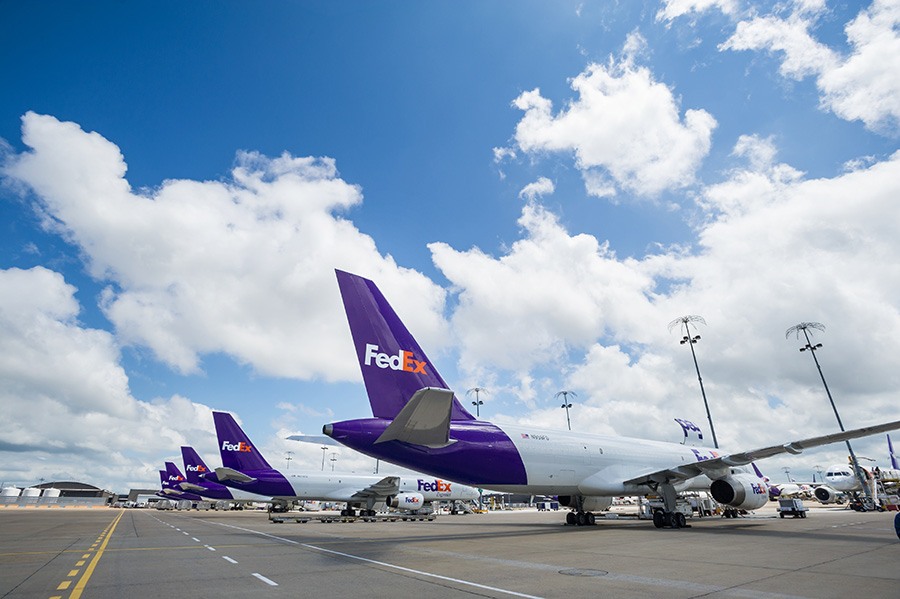 At FedEx, we've also expanded our shipping capacity to support the flow of business from Thailand, with
two new flights to and from Hanoi and Osaka
. This means that businesses looking to expand trade activity in Asia can benefit from additional shipments and shortened transit time.
Thai SMEs can also benefit from the nation's participation in global trade agreements, particularly the world's largest trade deal,
the Regional Comprehensive Economic Partnership (RCEP)
. RCEP has already made an impact on trade, with Thai businesses reaping immediate benefits. Since RCEP was ratified earlier this year,
Thai exports jumped 200%, with total exports of 1.165 billion
in the first two months.
Supporting local communities and shifting to more sustainable operations
We've also
launched our first zero-tailpipe emissions electric vehicles in Thailand
. This is part of our global
EarthSmart Program
to reduce our impact on the environment and achieve carbon-neutral operations by 2040. With our focus on reducing, replacing, and revolutionizing both in the skies and on the ground, we're continually looking for ways to innovate and optimize our fleet.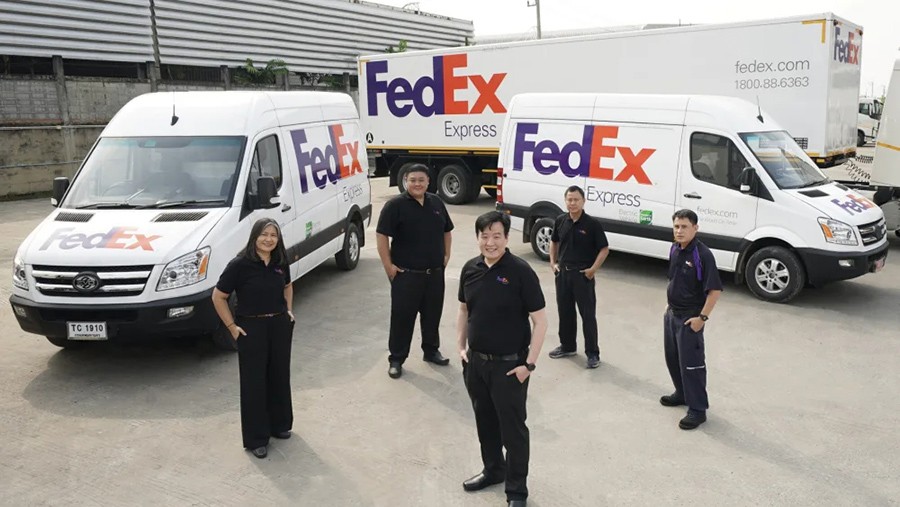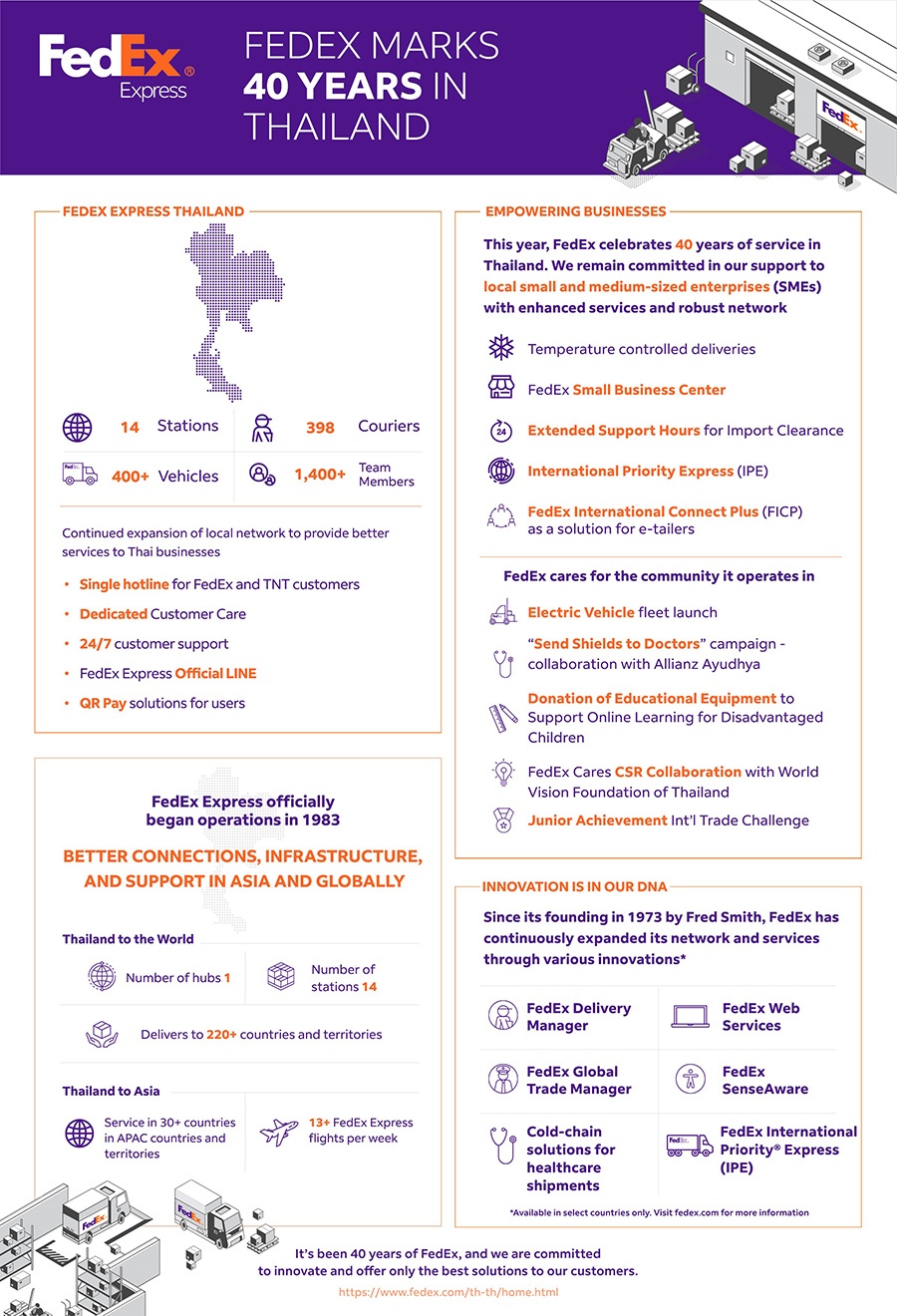 In our 40 years of operations, we've worked hard each year to invest in Thai businesses and communities. This is an important milestone for us and we're proud to celebrate our growth over the last four decades.
As we look ahead to how we can best support our customers and businesses, we're working to strengthen our operations and footprint in this important market. Fulfilling our long-term commitment to Thailand doesn't end with helping businesses and SMEs to grow their cross-border trade. It's also through job creation, infrastructure investment, support for communities where team members live and work, and fostering initiatives toward a more sustainable future.
To find out more about our
40th anniversary promotions for new customers, head here
.
For more practical advice and tips for your import/export business,
visit the Small Business Center now
.
Related Posts
3 Ways SMEs Can Tap International
E-commerce

It's Time For SMEs To Take Advantage Of Trade Deals

Small Businesses On Top: Van Aroma
Savvy Shipping
Tips To Help Build
Your Business

VISIT OUR SMALL
BUSINESS CENTER