Top 5 Trickiest Items To Pack
Fragile and sensitive packages are shipped globally every day – but packing some unconventional items can be tricky. Discover top tips to keep your items safe.
Across Asia, Lunar New Year is one of the busiest times for e-commerce and online orders. It marks the culmination of a peak retail season that commences with Double 11 months previously. Amid this ongoing pandemic, even more families and businesses are shopping and shipping online. As we head into the Year of the Tiger, consumers and businesses in China and South East Asia are busy with orders - decorations and flowers; food and wine – in preparation for the festivities.

But have you ever wondered what goes into packing some of these items? Delicate, perishable or sensitive to their environment, some aren't the easiest to ship.

How is seafood packed to stay as fresh on arrival as it was on departure? What helps fragile flowers stay in shape during transit? We share the inside scoop on how some popular items shipped frequently during Chinese New Year are packaged:

1. When it comes to packing artwork, X marks the spot!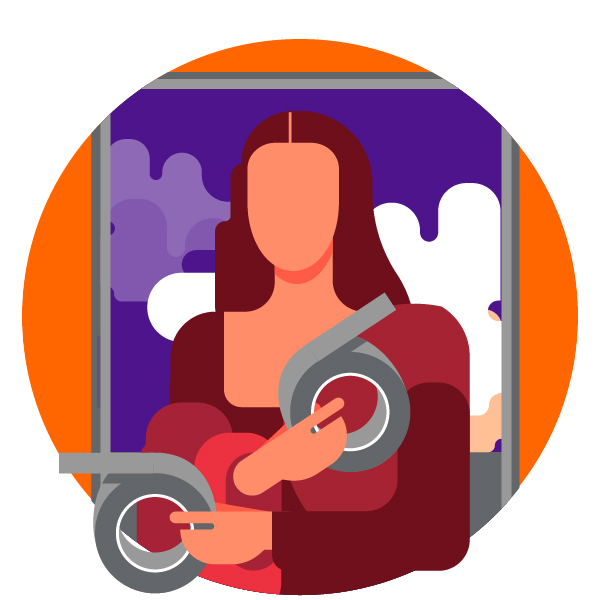 You may spot a great piece of art from a mile away – but you might not know how to ship one! We often think of art as something static that hangs on walls. But from private collections to gallery exhibitions - plus public spaces like hotels, restaurants, offices and even train stations – art is all around us. Which means framed art is sold and transported all the time.
The works or art are not only priceless but can also come attached with invaluable sentimental value - this piles on the pressure to ship them in perfect condition.
One simple tip?
Apply masking tape in a criss-cross or large 'X'
from one corner to the other across the frame to avoid splintering or cracks.
At FedEx, we offer special packaging such as Premium Art Boxes for high-value art shipments.
Click here
to find out more.
2. Shipping flowers? Don't leaf it to chance!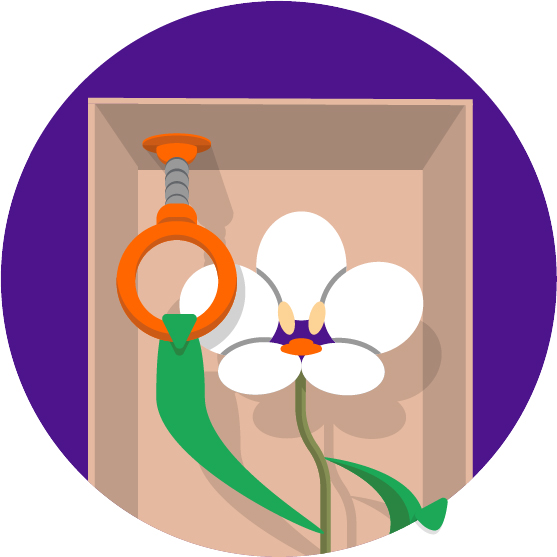 There's a special joy in signing for a surprise flower delivery, right? But did you know that if specimens move too much during transit, the stems and leaves can get damaged? This can spoil the appearance or longevity of your gift. One of nature's most fragile flowers – the orchid - also happens to be a seasonal favorite at this time of year.
Orchids are hugely popular in South East Asia and China – especially for birthdays or Lunar New Year gifts. The beautiful bloom is a symbol of luck and love in many cultures.
But orchids are one of the most delicate cuttings to transport.
Contact between the plants' blooms and leaves can lead to damage. Always wrap the blooms and leaves in paper to provide extra cushioning when shipping .
Temperature differences should be considered too. When shipping tropical flowers to cold climates, make sure the packaging is designed to protect from temperature drops during shipment. As with all perishable items, try to avoid shipment on days that will require transit on a weekend or public holiday. For more tips on how to package at home,
visit us here.
3. If you're moving musical instruments, don't play it by ear!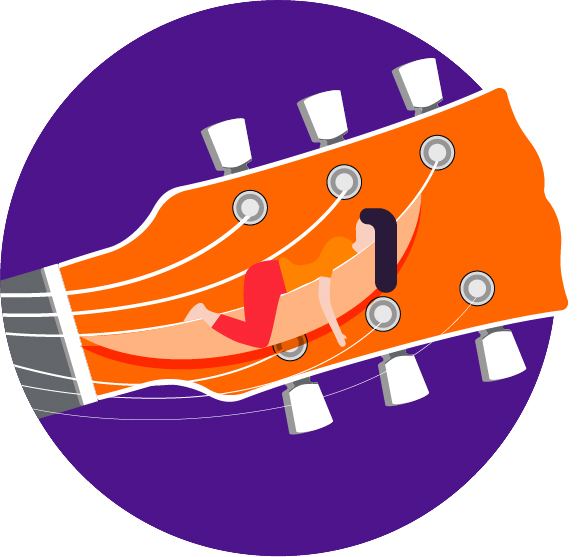 Musical instruments can be nerve-wracking to transport and pack. They're highly sensitive to impact and environment, and tend to hold both monetary and sentimental value for sellers and buyers.
Wind, string and percussion instruments all have their quirks. Pianos, for example, feature 88 keys and over 10,000 moving parts: a daunting object to pack and move. Did you know that one of the most
commonly shipped pieces of musical kit is a guitar
? This melody-making instrument features a whole range of complexities to bear in mind when shipping - especially the strings! Temperature changes can easily cause the wood to expand and contract, affecting the tone and tempo.
That's why it's important to choose a climate-appropriate shipping method as well as loosen the strings before you pack it. This will relieve tension and lessen any chance of damage .
4. No need to flounder – shipping seafood is simple once you know how!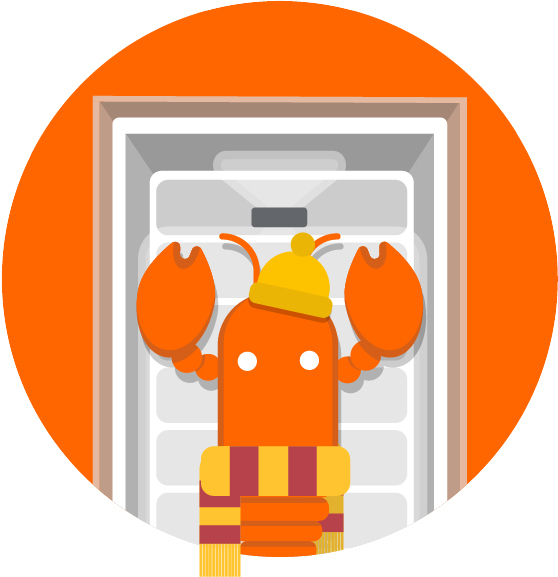 Ever wondered how seafood reaches your plate super-fresh - and as delicious as the day it was caught? Maintaining product integrity is critical for all edible goods, but special care must be taken around seafood.
Take note and remember: different temperature-controlled solutions work for different types of refrigerated products. Dry ice is a popular temperature-controllant, but you'll need proper certification to comply with dangerous goods regulations. For obvious reasons like excess weight and risk of leaks, we don't recommend wet ice.
Shipping live seafood such as lobster or oysters? Use gel coolants. These won't leak and you can avoid the risk of your produce accidentally freezing .
Want to find out more? Check out our
full guide to shipping perishables here.
5. Shipping bottles of the good stuff? Wine not check our tips?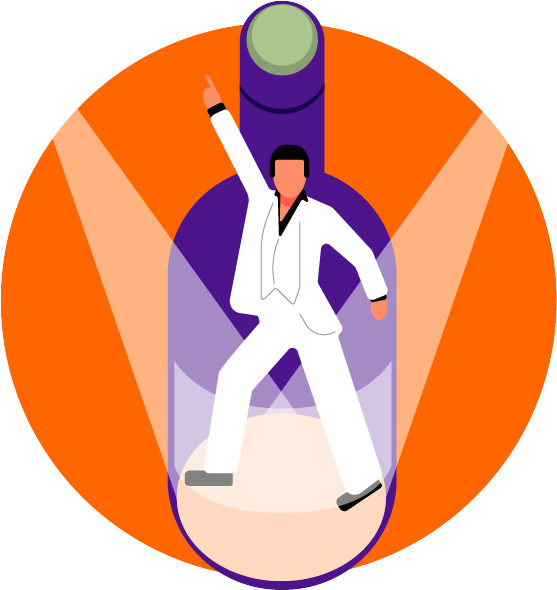 Imagine the life cycle of a good wine. The years to grow the vines and tend the soil; the seasonal pruning and harvests; time in the cellar for ageing and – finally - bottling before being sold.
But as any wine lover will tell you, decades of work can be quickly undone if a wine is badly-stored or shipped
. That's because a cork-stoppered bottle of wine is a complex, temperamental mix of fermenting grapes, oxygen, and CO2 – and the contents are pressurized. Strict temperature controls can ensure wine arrives in the best possible condition ready to enjoy as intended.
Proper shipping
can help you avoid damage to the quality of the wine in transit as well as physical damage to corks or bottles, which can essentially corrode in climates too hot or cold. This can occur in freezing aircraft holds, or hot tarmac when being offloaded from plane to truck.
Top tip? In addition to considering temperature-controlled shipments, remember that wine is heavy. Only use boxes that are intended to hold a wine's weight . Finally, shipping wine is subject to customs regulations, which are different for every destination. Wondering what those requirements might look like? Visit our
Customs Tools guide
for more info.
For detailed step-by-step instructions to packing all the items above (and more!), download
our comprehensive guide here
. Some items may be categorized in the Dangerous Goods list subject to where you are shipping to. Fret not - we've got you.
Click here
to know more.
And don't forget – our experts are here to help! It's what we do. If there's something tricky you need to ship,
contact us
and we'll be happy to help.
Happy shipping!
Related Posts
Top 8 Strangest Things FedEx Has Ever Shipped

A Parcel's Journey Around The World: Explained

What Makes FedEx Packaging Sustainable?