How To Ship Dangerous Goods
You may be considering handling and shipping dangerous goods without even knowing it. Check out our guide to make sure you and your business stay safe.
Dangerous goods can be right in front of you – and you wouldn't even know it.  Did you know that perfume, oil paint art kits, lithium batteries and laptop computers are all considered dangerous goods during transport? Under some circumstances, these everyday items can
harm people, property, and the environment
.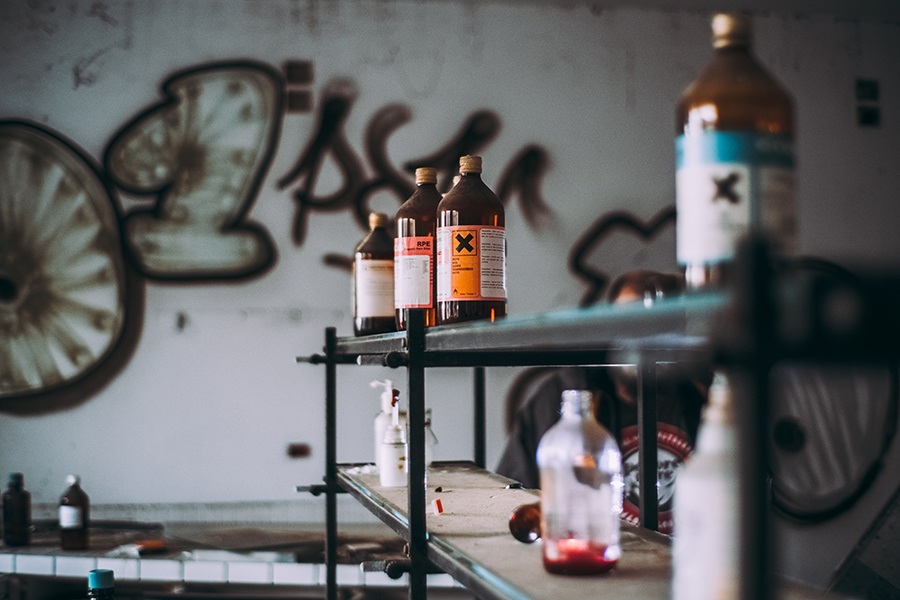 By identifying your dangerous goods and packaging every shipment correctly, you're not only protecting your shipment, but yourself. Check out our list of things to consider before handling and shipping dangerous goods:
Identify your shipment: You'll need to refer to the International Air Transport Association (IATA) and International Civil Aviation Organization (ICAO) for the correct identification, classification (including UN or ID number), Proper Shipping Name, hazard class and, if applicable, subsidiary risk and Packing Group.


Package your shipments correctly: Always remember that some dangerous goods have very specific packaging, labeling, and marking requirements – and you'll need to meet them. Plan ahead and pack your shipments correctly with a Shipper's Declaration for Dangerous Goods form. Not sure what that is? Download it here.

If you're shipping products with lithium batteries, visit our Lithium Battery Portal for more information.


Avoid penalties for incorrect packaging or labels: Don't get caught off-guard! Shippers who don't prepare packages according to IATA and ICAO regulations can experience delays, risk being fined by regulatory authorities and even face criminal prosecution and imprisonment[1].


And we're expanding our capabilities in Asia Pacific all the time. For example, we've launched a one-stop solution for dangerous goods in Malaysia. A
first-of-its kind nationwide service
is now available at the Senai Gateway in Johor. We have similar services in Japan, Korea, Singapore, Taiwan and Hong Kong.
In Taiwan for example, a convenient one-stop service allows our customers to fully rely on FedEx to handle their dangerous goods shipment: from initial classification assistance to prepping the clearance documents, arranging the specialized packaging, liaising with airports and on to pick up and delivery. This helps SMEs, many of whom have no real knowledge in the field, to save time and not need to work with a third-party agent or middleman.
FedEx is a world leader in dangerous goods.
We ship them safely every day! Our team of specialists are ready to answer any of your questions on the proper preparation of dangerous goods for shipment. Just
contact your local FedEx Express Customer Service
and ask to speak with a dangerous goods specialist.
[1] Please refer to the Regulatory of the final destination or contact your local FedEx Customer Service Center.
Related Posts
How To Track Critical Shipments

A Parcel's Journey Around The World: Explained

Top 5 Trickiest Items To Pack
Savvy Shipping
Tips To Help Build
Your Business

VISIT OUR SMALL
BUSINESS CENTER