How To Track Critical Shipments
SenseAware® supports the ever-increasing logistics demands of the healthcare industry. But how?
As a business, you probably consider every shipment you send to be critical. But in healthcare, critical shipments often carry products that can drastically alter survival rates, prolong life expectancy and stand between safety and human risk. It's a sector that depends heavily on ultra-efficient, trustworthy shipping and has spawned some game-changing solutions. One of these is
SenseAware.
So, what's SenseAware all about?
SenseAware, a first-of-its-kind innovation powered by FedEx, allows customers to track and monitor critical, fragile and sensitive elements or ingredients, typically shipped to hospitals and laboratories, remote communities, and more. Naturally, such high-risk, high-value shipments can't just be sent in the ordinary way. They require stringent, exacting conditions for a safe, successful delivery. Things like temperature, environment and timing are all critical – these are aspects that can't be monitored in a regular shipping scenario.
SenseAware is a highly sophisticated sensor device, deeply integrated with a powerful web-based application. It enables customers to stay close to their valuable shipments at all times. The SenseAware service can monitor current location, precise temperature, relative humidity, barometric pressure readings, light exposure and shock events, and provide near real-time updates to customers. You can track right from the moment your package is collected to the moment of delivery. The device is part of the package, allowing you to monitor and receive alerts as well as contact FedEx at any moment in time during the package's journey. Healthcare runs on innovation and so does FedEx, where the focus is on delivering advanced solutions to industries with specialized needs.
Of course, healthcare is one of the world's largest industries. The opportunities are many:
The Asia Pacific drug development market is expected to reach USD 62.46 billion by 2026
The global cold chain logistics market size was valued at $159,988.1 million in 2018, and is projected to reach $585,105.6 million by 2026
As the region with the fastest-growing clinical activity, Asia is becoming increasingly attractive to European and North American bio-techs. This is the result of a series of changes in the Asia-Pacific region in recent years. Since 2016, the clinical activity of biotech companies has increased by an average of 26% each year in the region.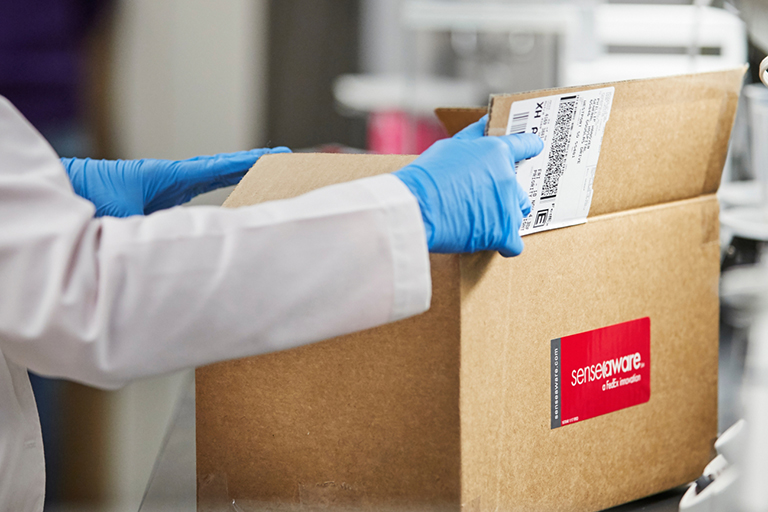 FedEx SenseAware service is currently available in
26 markets worldwide.
In Asia Pacific, that includes Australia, Hong Kong, Japan, Korea, Malaysia, New Zealand, the Philippines, and Singapore. The service is also available on a growing list of air and ground transportation carriers, giving more transportation options to customers in order to better fit their specific needs, while still delivering the peace of mind and quality assurance provided by SenseAware.
For a list of approved carriers and markets, or for further information about the SenseAware service, please visit
http://www.senseaware.com/
Related Posts
How To Ship Dangerous Goods

The Next Generation Of Sensors

Top 8 Most Unusual Things We've Ever Shipped