India: The Future Is Now
We conducted a study on India's readiness to embrace technology and innovation. The result? India is geared up for a dynamic and sustainable future.
India is on the cusp of change - and it's being driven by tech. From healthcare to education, banking to manufacturing, technology is transforming every sector, giving rise to a future full of possibilities.

To understand just how the pandemic accelerated India's digital transformation, a survey was conducted in 18 major cities across the country. The results revealed that India – with one of the world's biggest markets – is priming itself to be future-forward.

Around 4/5 surveyed believed India is prioritizing technologies like Artificial Intelligence, the Internet of Things, and Blockchain to deliver a future-ready world. And approximately 83% think technology seen in science fiction movies is either already a part of their daily lives, or likely to be in the next few years.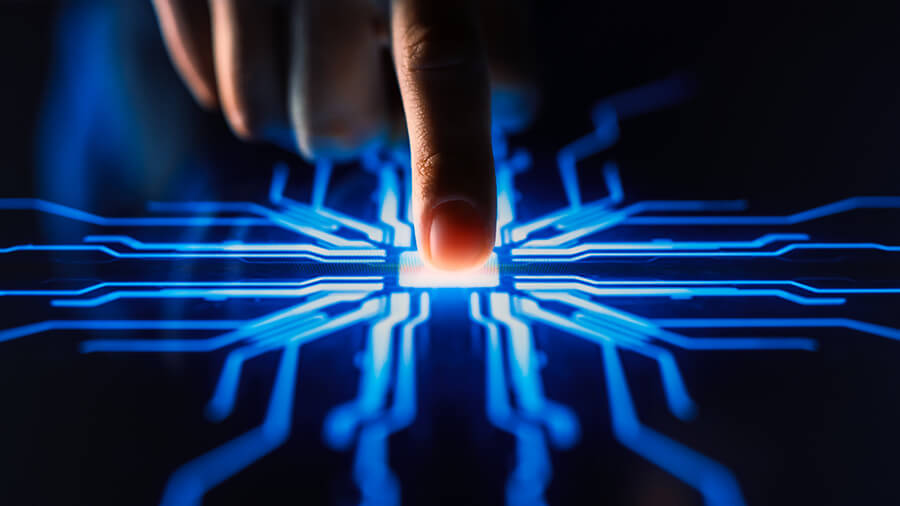 The 'Future is Now' study focused on three main approaches: being dynamic, open to experimentation and innovation, and sustainably-conscious. The findings indicate that businesses who structure their approach around these will find greater success in future. Check out the key takeaways for small businesses in India and the wider region below:
The future is dynamic
The pandemic accelerated change in almost every aspect of life, from how we live and work, to how businesses interact with their customers, and how customers purchase products and services. Regardless of industry, Small-and-Medium Enterprises ("SMEs") must monitor the pulse of their customers,
anticipate their needs, and stay one step ahead of rapidly-evolving consumer expectations.
Our study shows that businesses are already working to keep pace with this change, with 87% stating that over the past year, companies demonstrated their ability to understand 'What's next?' and present possible solutions.
An openness to experimentation is indispensable to a future-ready mindset
India has jumped ranks in the Global Innovation Index and is home to a thriving start-up ecosystem that propels transformation with new ideas and solutions. But in an increasingly dynamic environment, business success hinges on pushing the envelope and fostering a culture of experiment-led innovation. 91% of those polled in our survey believe that organizations, communities, or even individuals who experiment and adopt change are better equipped to navigate through future challenges. In some sectors, the COVID-19 pandemic may have led to risk-avoidance and less exploration of new ideas and processes. Experimentation, however remains vital for growth.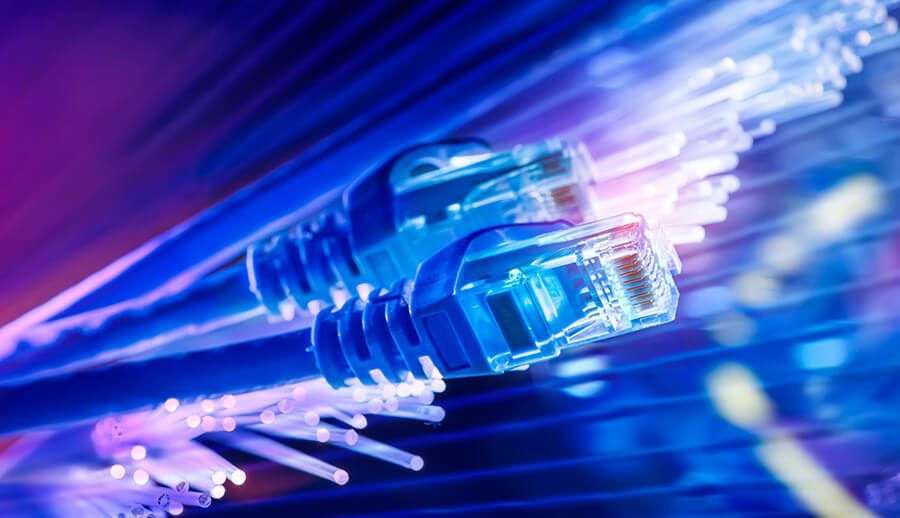 A sustainable mindset isn't a choice, but a business imperative for success

Consumers are more conscious of the impact their choices have on the world around them - on the environment and their communities. Purchasing decisions are increasingly influenced by a company's reputation for being sustainable and responsible. Three quarters of those we polled agreed that individuals and communities that have a 'futuristic' outlook are more environmentally conscious. In fact, 71% of respondents claimed that, as decision-makers, adopting sustainable practices would be their top priority.

The response is clear: businesses must continue to re-evaluate and revamp their strategies on sustainability to remain relevant and resilient in the long term.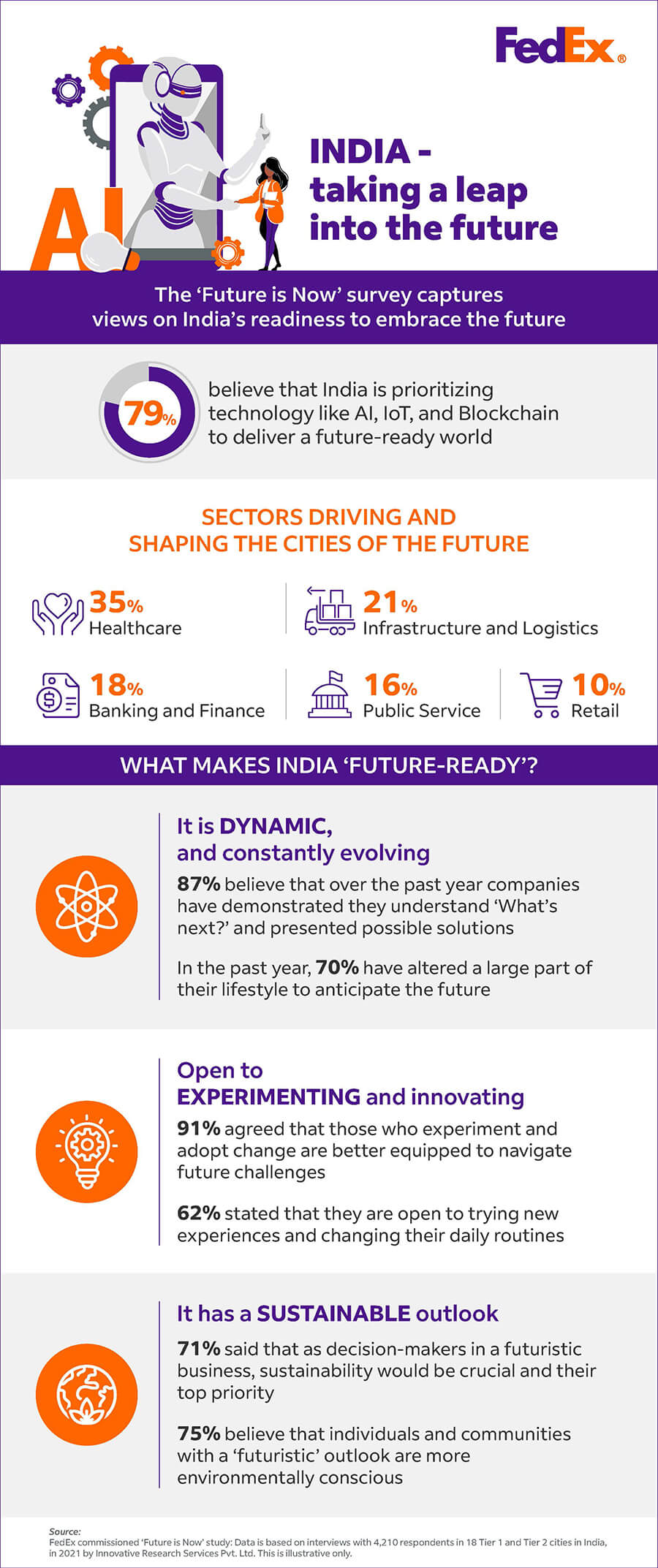 At FedEx, we're already
applying technology on how we service and deliver to our customers
. But what about businesses – in India, Asia Pacific and beyond?
With accelerating shift towards digital transformation, innovation and cutting-edge technologies with a focus on sustainability are poised to drive the future of business. Further progress in Blockchain, IoT, Automation, and Robotics is not only going to lead the way for the logistics industry, but across all industries in the future.
For both businesses and individuals, having a mindset that is dynamic, experimental, and sustainable will mean staying one step ahead of the curve. Technology and trends will likely drive changes in lifestyle, behaviors and attitudes. And India, for one, is ready to embrace the Future!
For more tips and insights on how to use technology to grow your business,
head here.
Related Posts
Opening India's Economy, Digitally

How India's SMEs Are Using E-commerce To Stay Afloat

How ESG Is Shaping Corporate Strategy In India And Beyond