Using Technology To Deliver Superior Customer Service
Logistics technology can help small businesses connect with their customers in new ways. Time to tap growth opportunities with a little help from the latest innovations.
Customer service in the logistics industry has traditionally relied on frontline couriers, like the friendly delivery man. But these days, customer service is increasingly integrated. The catalyst? Technology.
In Asia, global supply chains are increasingly driven by emerging markets.
By 2050, at least 8 of the top 20 economies will be in Asia
, including China, India and Japan. With a booming population, rising middle class and growth in innovation, our world is changing.
To tackle this, technology is being used to create smarter, digital supply chains that serve customers with specific business needs. Digital innovation must solve a problem. It also needs to adaptive; ready to respond to volatility and risk, and most importantly, reduce complexity and cost. COVID-19 has pushed things forward, too – with
88% of consumers expecting companies to accelerate digital initiatives post COVID-19.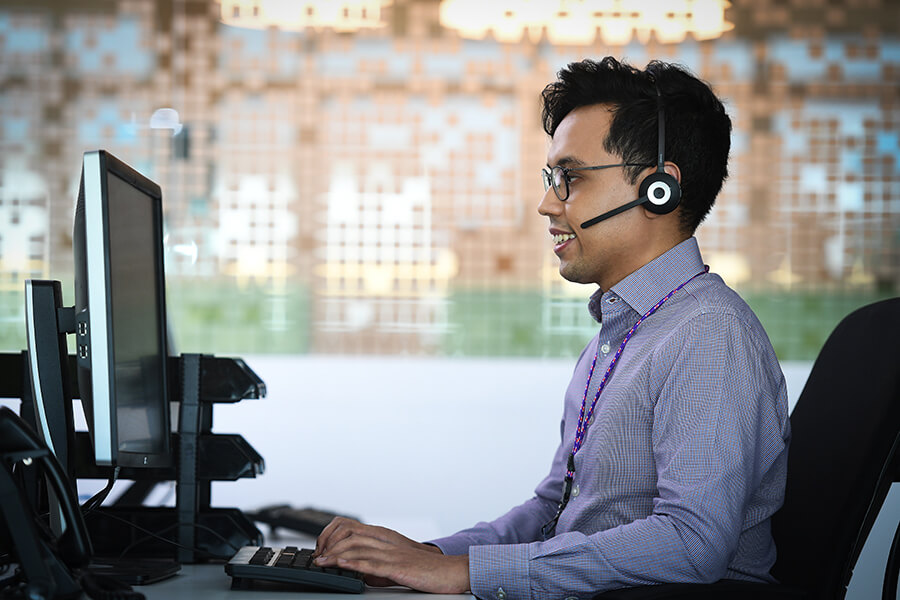 Whether in the warehouse or on a mobile app, technology creates new opportunities for logistics providers to engage with customers. It also enables brands to curate a superior customer experience. Designing and deploying these innovations require integrated teamwork, from IoT (Internet of Things) specialists to frontline delivery teams working together to meet shifting expectations of convenience and speed.
Connect with customers wherever they are
Customer service today is no longer a transactional, offline activity. Now, logistics companies can talk to their customers before their shipment is even packaged, through online bots and live messaging services. Technologies like chatbots and FedEx online virtual assistant help us advise customers on how to ship their goods and handle international imports. Being able to respond right away is essential: especially when the majority of customers expect service within five minutes of making contact online.
The more people use chatbots, the smarter they become. Providers who can meet high expectations will not only have more satisfied customers, but empowered customers who can expand their shipping capacity with confidence.
Consistently innovate with intelligence
With growing innovation in logistics, customers have rightly come to expect full transparency on how their packages are being shipped—and delivery timings that are precise up to the hour. For our healthcare customers, this level of scrutiny in the supply chain is essential. The need for speed and the highest quality of temperature-controlled shipping takes on critical importance.
FedEx Healthcare Priority (FHP) provides specialized packaging and temperature-controlled shipping solutions
, allowing customers to ship biogenetics, clinical samples, medicines and biomaterials at consistent temperatures for days. Customers can protect the integrity of biologics and chemical compounds by tracking and monitoring the ingredients from supplier to factory with a portfolio of temperature-controlled solutions.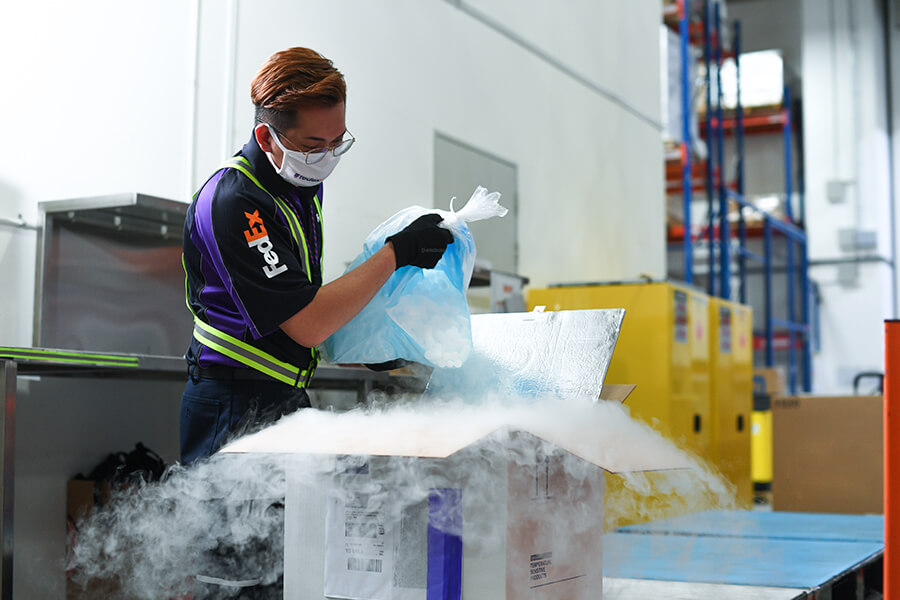 Best-in-class sensors and wireless technologies ensure that perishable medicine is shipped and stored within its ideal temperature range at all times. This protects against damage or loss in Asia's wildly varying climates – from intense tropical humidity and heat to the frigid chill of winter.
With our recent innovation SenseAware providing real-time monitoring
, customers have a clear line of sight at every stage. Add to that unprecedented delivery times with zero compromise on reliability and you have a happy customer that trusts you.
For example, a heart patient in Singapore can receive a pacemaker made half way round the world in one night; sensitive biomaterials such as human liver cells can be sent between Japan and the US; custom-designed cranial pieces made in Asia can be delivered for surgery the very next day in the US.
Prioritize convenience at every step of the journey
Ultimately, technology is an opportunity to make the customer experience more convenient, from start to finish. We have robots that are already moving packages in highly automated warehouses. Bots will soon deliver packages on the street, enabling customers to ship and receive their items more easily. This is an ideal solution for last mile deliveries – a classic customer service challenge.
Technological innovations are particularly relevant in Asia Pacific, where the e-commerce market is recovering quickly from COVID-19. This propels logistics providers to innovate, experiment and ultimately make shipping as convenient as possible for the customer, from the warehouse to their house.
Delivering superior customer service is of course why the logistics industry exists. But as new technologies emerge, so too will customer expectations. To stay ahead, it's essential to continuously innovate and improve. current innovations. No longer a silo, customer experience has become the driving force of logistics – and it's here to stay.
For more information on our
temperature-controlled shipping solutions, visit us here.
Related Posts
Top 3 Tech Trends Our CIO Is Geeking Out On

7 Tech Trends For Asia Pacific Businesses: Part 1