7 Biggest E-Commerce Megatrends To Watch Right Now
Our newly-released white paper examines how China, the biggest e-commerce market in the world, is witnessing trends that will define what's next in e-commerce across APAC and beyond.
The world is changing quickly. COVID-19 has been a catalyst for e-commerce growth worldwide. Digital transformation of economies is rapidly shaping how consumers are purchasing goods and how businesses are structured. And for SMEs, it's increasingly challenging to keep up with competitors as technology spurs innovation further and faster.
Meanwhile, China's economy continues to recover from the pandemic, partially driven by a vast number of online consumers who are digital natives.
Chances are that the trends shaping China today will be dominating the global economic landscape tomorrow. Many are playing out in various stages across Asia Pacific, Europe and North America already. These megatrends can be used by businesses of all sizes to build a long-term strategy that's proactive– ensuring they stay relevant, engaged and primed for future growth.
We've been focused on understanding what's driving the current shift in consumer behaviors and attitudes. The result?
Our newly released white paper
, highlighting the seven most significant megatrends in our region. Scroll down to download and discover more: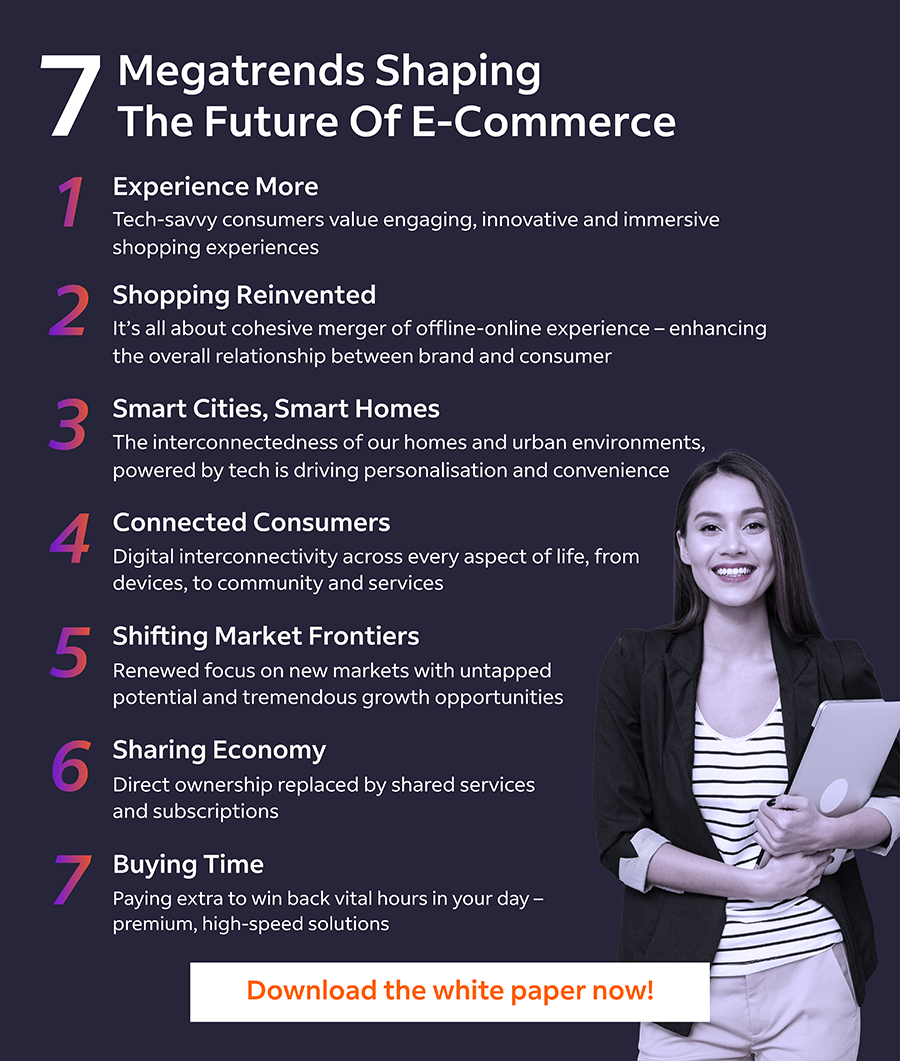 China may be trendsetting in the e-commerce space, but our white paper reveals that the Asia Pacific, Middle East and Africa (AMEA) region will be at the forefront of e-commerce growth for many years to come . We'll continue to help businesses unlock new opportunities as the frontiers of e-commerce advance – and these megatrends provide a clear roadmap on where the industry is headed. Having a digital-first e-commerce ecosystem, which reduces delivery challenges and optimizes operational efficiency is a must.
Are you ready to explore future possibilities in e-commerce - and take your online business to the next frontier?
Don't miss these essential insights.
Download the white paper now!
The future is of e-commerce is here.
Related Posts
Why Timing Matters: Thriving In Cross-Border Commerce With Time-Definite Delivery

The 5 E-Commerce Features Your Online Store Needs

3 Tips For Launching A New Online Business