How We Impacted Over 50 Million People Ahead Of Our 50th Birthday
We set an ambitious goal to transform the lives of millions across the globe through community projects, environmental pledges and donating our transportation services to deliver aid to those in need.
On June 1, 2019, we set a goal to positively impact 50 million people by our 50th birthday on April 17, 2023. Our aim is to help transform the lives of people from communities where our team members live and work across the globe. The target – a million people for every year we've been operating – was an ambitious one.
With less than four years to reach it, we knew we would need the full co-operation of FedEx team members around the world. We also needed to get mobilized – fast. Under the banner of our global community engagement program,
FedEx Cares
, we set to work.
Deciding where and how to make an impact
To make sure we reached our target and drive the most impact, we prioritized areas we knew we had the right expertise, network, and capabilities as well as those that aligned to our business priorities and values – delivering for good, global entrepreneurship, sustainable logistics and the environment and diversity, equity, and inclusion (DEI).
1) Putting our vast transportation network to good use
FedEx culture is rooted for caring for each other and giving. Delivering hope is what our people do best, and we have always used our global network and expertise to support those in need. With one of the largest air cargo fleets in the world, we are well placed to reach people with aid quickly.
In the past four years, we've mobilized fast to deliver essential necessities, aid, and medicine on the ground when natural disasters and crisis strike. Some examples include
food and supplies to Turkey and Syria
after the 2023 earthquakes,
humanitarian relief flights to families impacted by the Russia-Ukraine war
, and more. We've also lent support across the Asia Pacific, Middle East and Africa (AMEA) region, too. At the peak of the Delta variant outbreak, we donated
three charter flights to India
, providing hundreds of tonnes of medical supplies and thousands of oxygen concentrators to vulnerable communities.
We also use our planes to rescue or rehome animals in need. From
giant pandas
to crocodiles,
abandoned chimps
and
orphaned mountain lion cubs
caught in bushfires. Behind every animal we transport under our Delivering For Good initiative is a heart-warming story of hope and second chances.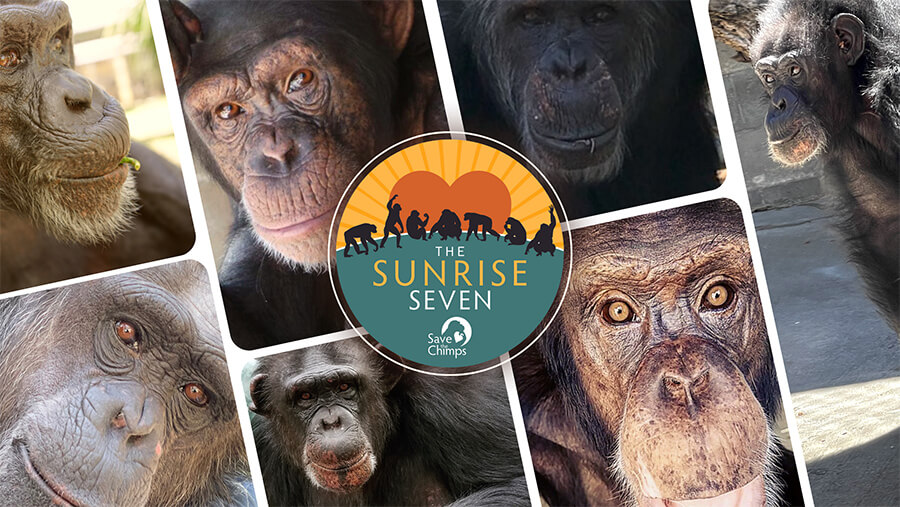 2) Making dreams come true by investing in the next generation of entrepreneurs
Supporting tomorrow's start-ups and small businesses is essential for the growth of local economies. Investing in the next generation of entrepreneurs can transform communities and empower young people to access greater opportunities. Our annual International Trade Challenge in collaboration with Junior Achievement in Asia Pacific provides a platform, mentorship and advice for
thousands of young people each year
.
We also search for ways to enable would-be entrepreneurs, who need help overcoming socio-economic barriers to starting up their business. In India, as well as initiating a
program to help female SMEs restart their businesses after COVID-19
, we have partnered with community enablement platforms like
Third Derivative
. They support start-up founders who have solutions for underserved markets, especially those in communities most vulnerable to climate change.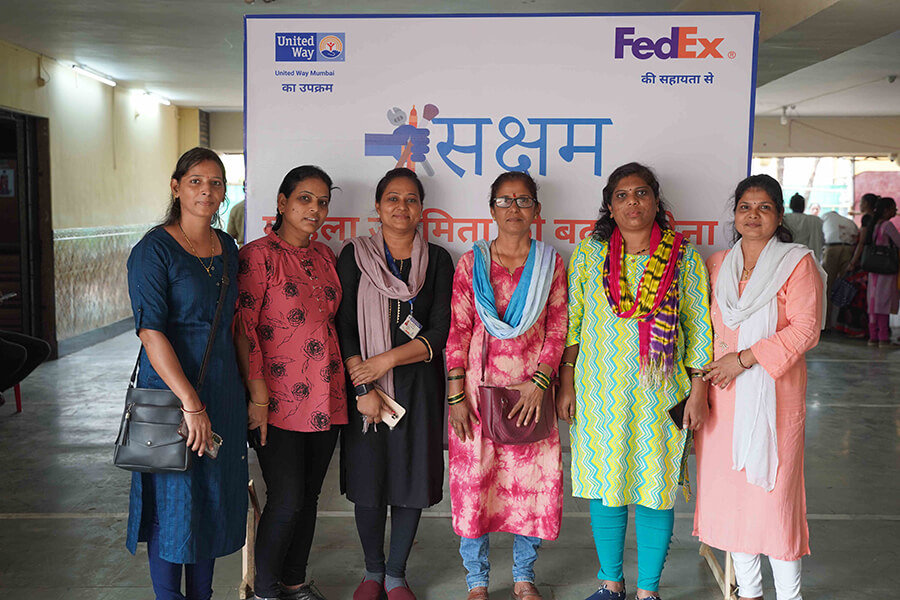 Three Wheels United is a start-up supported by Third Derivative. They provide efficient financing for light electric vehicles in India, empowering drivers like Jagadeesh: "I had a dream to drive an auto, but as a garment worker, I couldn't afford to buy one. Now my life has been transformed."
3) Prioritizing the planet by operating more sustainably and empowering team members to protect the environment through community service
Making a positive impact on the environment can help changes the lives of millions around the world, especially communities who are being hit hardest by climate change. In AMEA, our teams have worked tirelessly on tree planting, habitat restoration,
marine projects and beach clean-ups
to help contribute to coastal community regeneration and more. In just a few short months, we collected over
140,000kg of garbage and plastic waste
from 21 beaches in Australia, India, Japan and Singapore in 2022.
4) Volunteering in the community to provide, food, shelter, medicine or opportunities for leisure and education
Many of the communities we serve – whether urban or rural – are faced with issues stemming from poverty, socio-economic inequality, and deprivation.
For example, we support
VinaCapital Foundation's Rural Outreach Clinic
program to help children from underserved communities all over rural Vietnam receive an early diagnosis and life-saving medical intervention.
In Mali, we work with Rise Against Hunger on the Elevating Women and Youth Farmers project.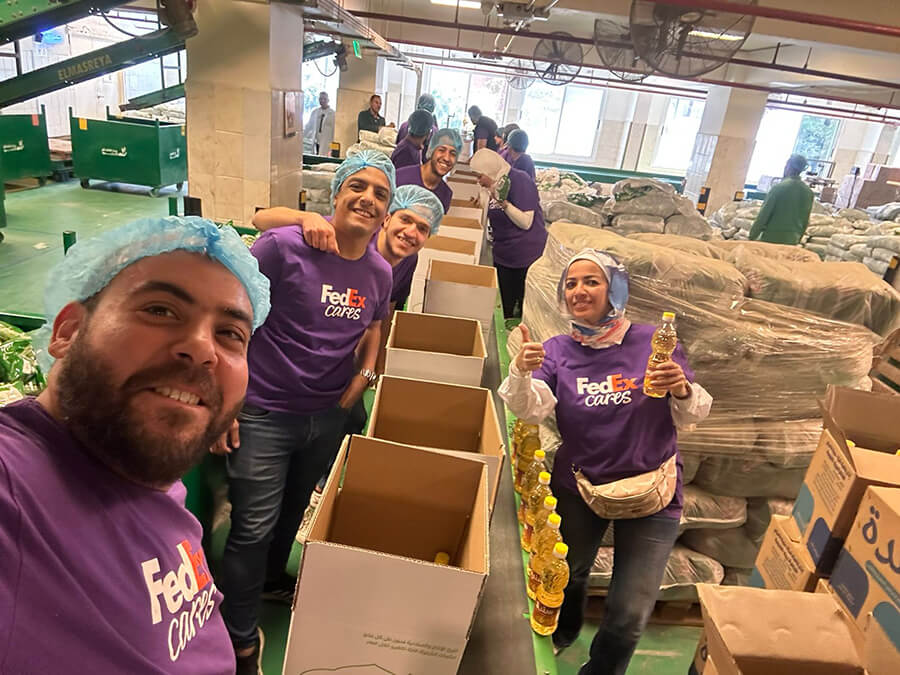 The project supports the growth and agricultural education of young female farmers, providing access to arable land, livestock ownership and training on climate-smart agriculture techniques and nutrition. New farmer Mariam is already seeing returns: "The yield of my crops has increased. I'm so happy to be part of this project."
Often, our efforts aim to impact the very youngest. In Malaysia, we contributed to
building improvements to a local kindergarten for young children
, and in Mainland China, we've donated books and set up libraries across China under the
FedEx Library Program
.
50 Days of Caring: a renewed promise
As one of the most extensive regions in our global network, our AMEA teams have made a major contribution to our success in reaching our 50 by 50 target. By 2023, we'd already achieved this milestone ahead of the April deadline.
After meeting the 50 by 50 goal, we wanted to go one step further. Ahead of our birthday celebrations we kicked off the ultimate celebration:
50 Days of Caring
, with team members stepping up to support a variety of community-based activities sustainability and environmental related initiatives, education, welfare, and support for the underserved. In AMEA, team members from 21 markets from South Africa to Japan and the Middle East to Australia have been pitching to support.
FedEx was founded on the belief that a connected world is a better world. Exceeding our 50 by 50 goal demonstrates the incredible dedication of all our team members. Together, we share a commitment to deliver more than packages, but also hope, opportunity, and good in the world. We'll continue our
Fedex Cares
program to help us live out our purpose of connecting people and possibilities, making the world a better place for our colleagues, customers, and communities.
For more information on how we reached our 50 by 50 target, or to discover more stories of the individuals we've helped,
head here
.
Related Posts
Measuring Our Impact: The FedEx Effect

Shipping 7 Chimpanzees To A Rescue Sanctuary

A Blue Planet: Marine Conservation In Asia Pacific