Female Solopreneurs In India Are Bouncing Back
The impact of the global pandemic hit many of India's female business owners hard. As part of our efforts to support SMES from underprivileged communities, we've helped relaunch over 950 independent businesses after COVID-19.
India is home to 1.3 billion people; around
110 million of these are working for SMEs
. And thanks to government support, there's been a rise in female SMEs in recent years. But with only around
14% of MSMEs (micro, small and medium enterprises) majorly owned by women
, they still have a long way to go. Many of the businesses cover the range from modest, lone owner-operators selling street-food, fruit, handmade jewelry or incense to larger enterprises aimed at serving women: from beauty services to tailoring, dressmaking and tutoring.
But the last few years have proven tough for many female-led enterprises, many of whom are solopreneurs and primary breadwinners. The COVID-19 pandemic was particularly disruptive, with
women throughout the region reported to have been disproportionately affected compared with men
. When COVID-19 hit and lockdowns were at their peak, some SMEs were more vulnerable than others. Rural, female-owned or low-income group-led businesses struggled to stay afloat.
In India, many small, community businesses run by women needed support and guidance to survive in a tough and unprecedented economic landscape.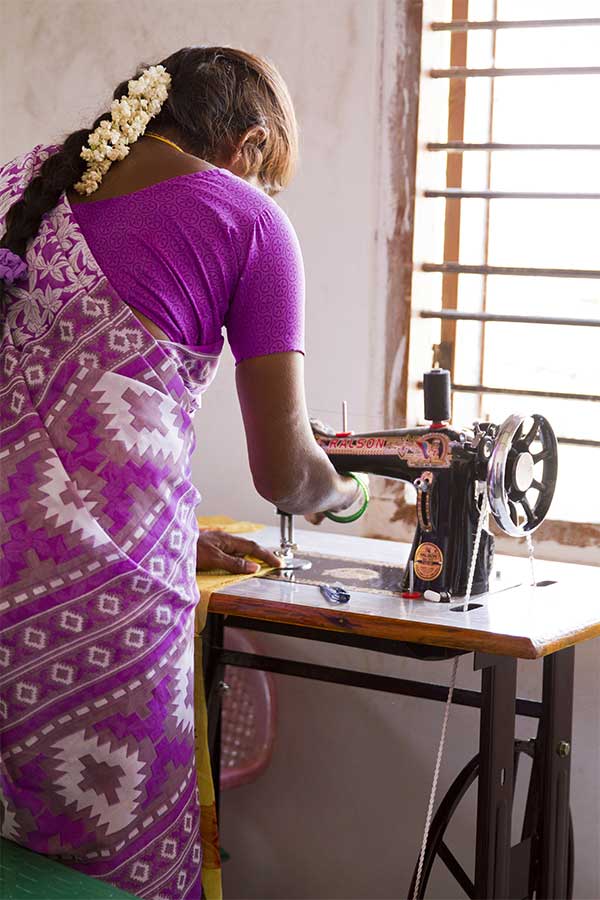 For these small, self-starting SMEs, reliance on regular cash flow, access to steady custom and the ability to offer uninterrupted services is crucial.
At FedEx, we recognize that it's a social and economic priority to commit to providing female entrepreneurs with the tools they need to succeed in times of uncertainty. In 2021, we teamed up with community NGO facilitator
United Way Mumbai
to ensure that women from lower income groups in India received essential support.
To help safeguard vulnerable female-led SMEs, we issued "Saksham" (meaning 'able' or 'capable' in Hindi) kits, supplied with relevant products to galvanize small businesses impacted by COVID-19. These supplies are customized according to the need of each beneficiary, and include tools to improve their product quality, reduce their production time, and help them cater to more customers.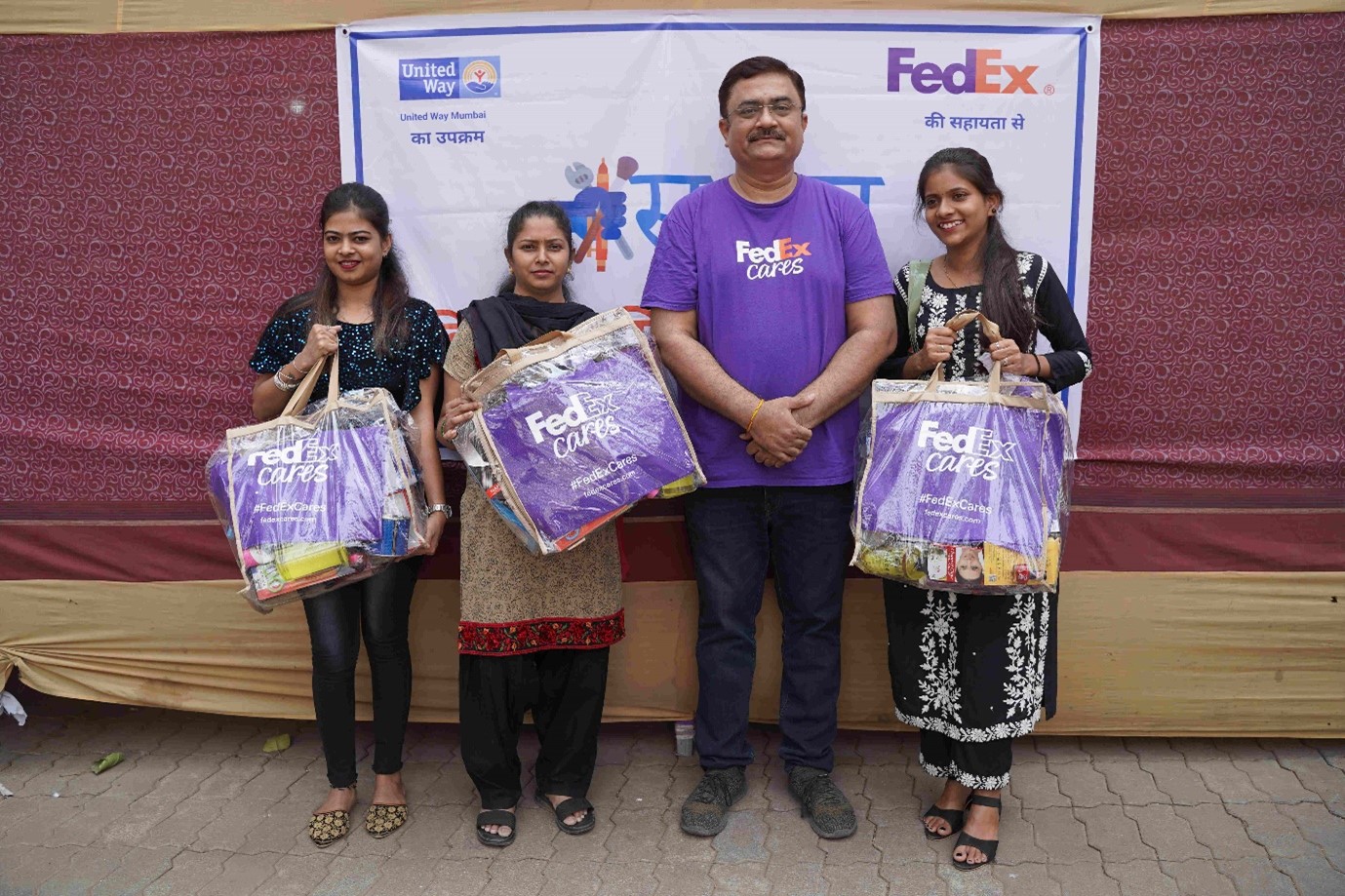 We identified beneficiaries who had recently been operating a small business and needed tools and support to re-start their enterprises and bounce back after the pandemic. We've since expanded to women from lower-income groups with entrepreneurial skills who are unable to grow their small businesses due to lack of funding opportunities.

The program started in 2021 to lend support to 400 women in need. This has since risen to over 950 beneficiaries. These businesses include home beauty services, tailoring, homemade products such as pickles, dyes, incense sticks and other skills and services. As these women re-establish themselves, raw material suppliers across some of the most impacted communities in India are also benefiting from the program. This collaborative approach will have a positive impact on the livelihood of the recipients and their families, helping them to recover in a new economic landscape.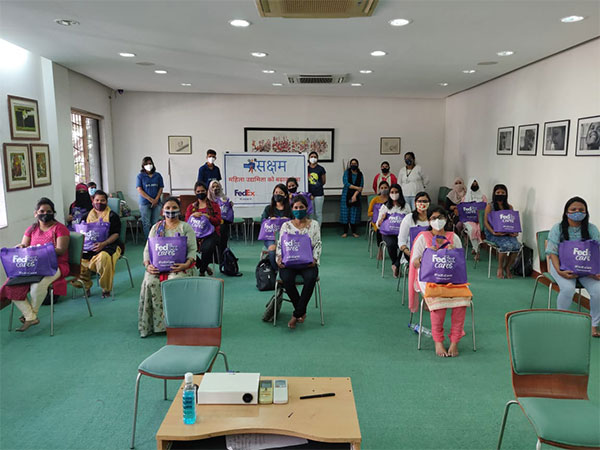 One of our beneficiaries, Laxmi, lost her receptionist job during the pandemic. With no source of income to support her extended family, she began sewing blankets and rugs with just a needle and a thread, refurbishing them. Laxmi started taking on alterations, borrowing an old sewing machine from her neighbour and earning Rupees 2,500 – 3,000 rupees (around 30-35 USD) per month. With her own machine, Laxmi knew she would be able to increase her sales and earn more.
In May 2022, Laxmi received tailoring supplies to help her build her business and enrol in a sewing course. Today she has hired another tailor to share her growing workload and earns anywhere between 10,000 - 15,000 rupees (around 120-180 USD) per month through her tailoring enterprise, which she runs from home. This increase in income has given Laxmi and her family the chance to move to a bigger home in a better neighborhood. Laxmi's vision is to rent out a shop to hire more women in her community, acquiring more equipment such as button-making machines to help her expand.
According to a McKinsey Global Institute analysis, increasing female workforce participation in India
could add USD 700 billion to global GDP
. Female-led start-ups often have a more inclusive work culture and employ three times as many women as men. And female-owned firms are expected to grow by 90% over the next five years.
Those who were impacted by the pandemic across Asia and beyond are too numerous to count. But with tight ties to community support and the right guidance, the region's SMEs are proving nimble in adapting to a new normal. As Asia's business communities continue to navigate recovery, we must continue to prioritize female-owned business support so that the SME gender gap doesn't widen even further.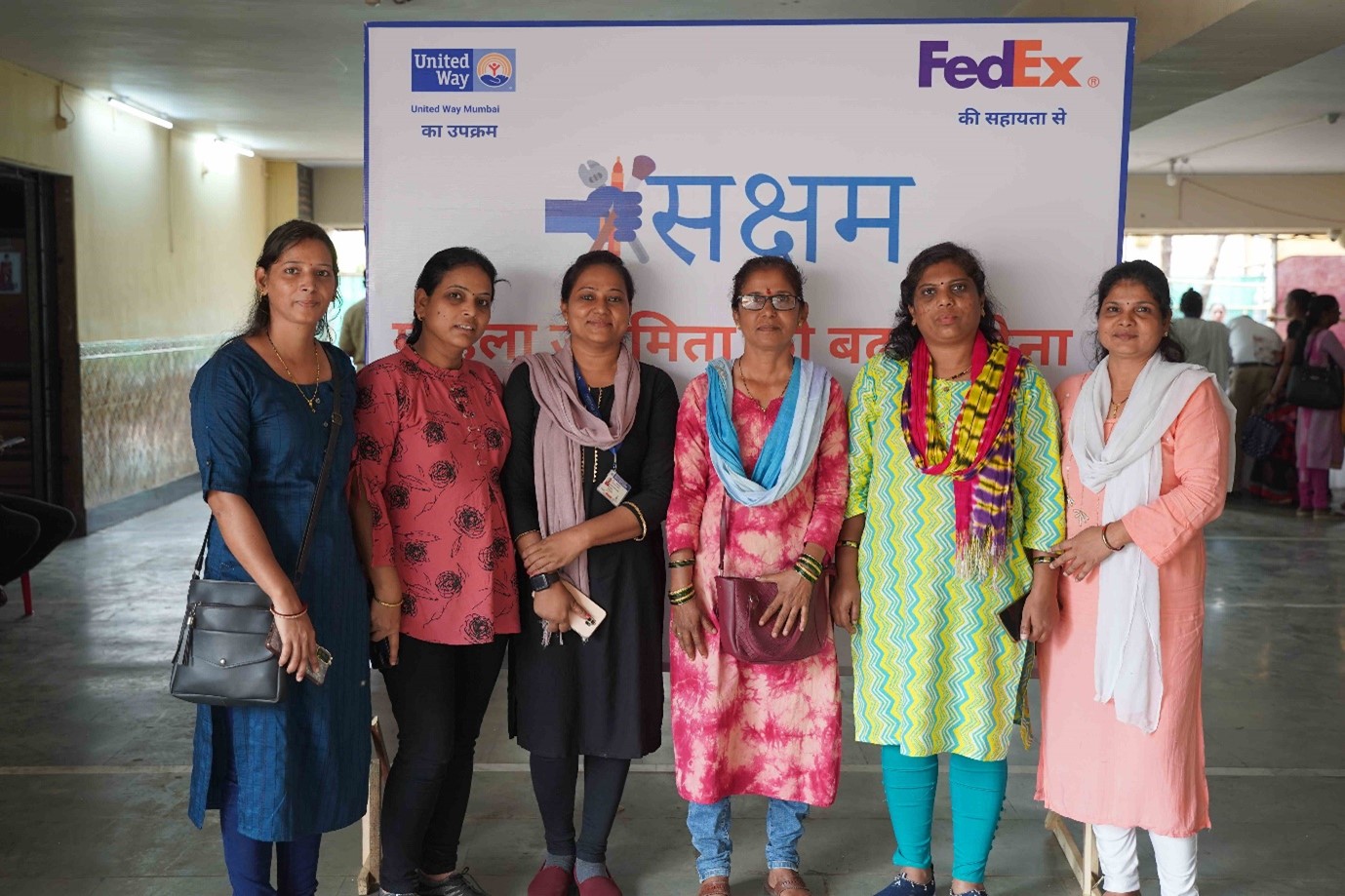 Related Posts
Breaking Gender Bias: Meet The Women Of FedEx

Women Entrepreneurs Are Driving Digital Innovation To Thrive In China

How Female Entrepreneurs Can Overcome The 'She-cession'
Savvy Shipping
Tips To Help Build
Your Business

VISIT OUR SMALL
BUSINESS CENTER