Measuring Our Impact: The FedEx Effect
Our Global Economic Impact Report examines how we power the global economy and support communities where we live and work. In this article, we break down the effect FedEx has across Asia Pacific, the Middle East and Africa.
Did you know that every day, we deliver an average of 16 million shipments around the world? That's a lot of packages and pallets! But there's more to our global network than simply moving goods from location to location.

With a large air and ground delivery fleet that carries everything from letters to freight, a network of global facilities to support e-commerce demand, and logistics expertise that helps businesses manage complex supply chains, we're directly and indirectly fuelling innovation and economic growth.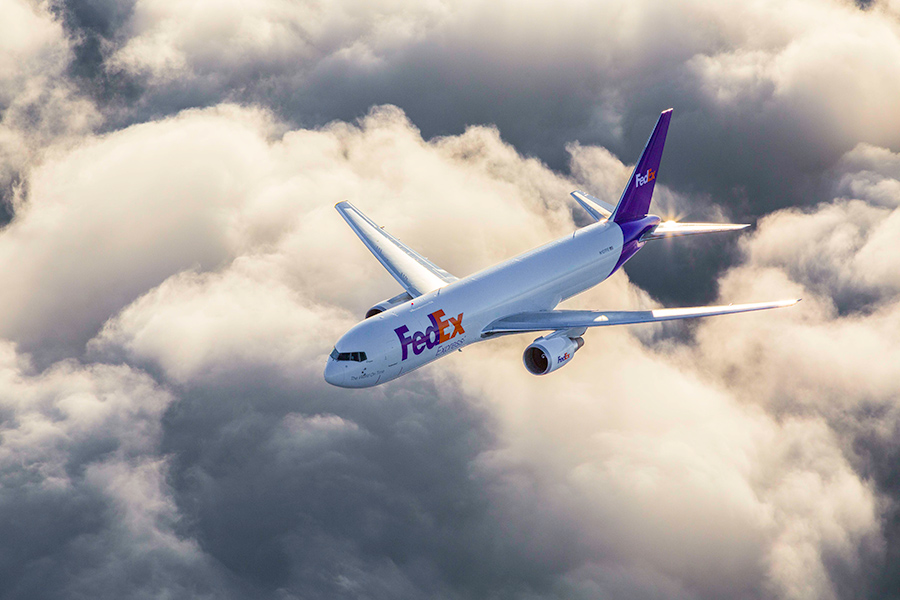 We believe a connected world is a better world. By examining the scope of our impact on the global economy, we can reflect on how we're supporting businesses and communities, and where to focus our efforts in the future.
The findings from our
2022 Global Economic Impact Report
show that we've played an integral role in helping businesses recover from the pandemic while overcoming strained supply chains and economic challenges. This year, we've empowered businesses of all sizes to expand to new markets, especially small-and medium-sized businesses (SMEs): the backbone of local communities. We call this
the FedEx Effect
.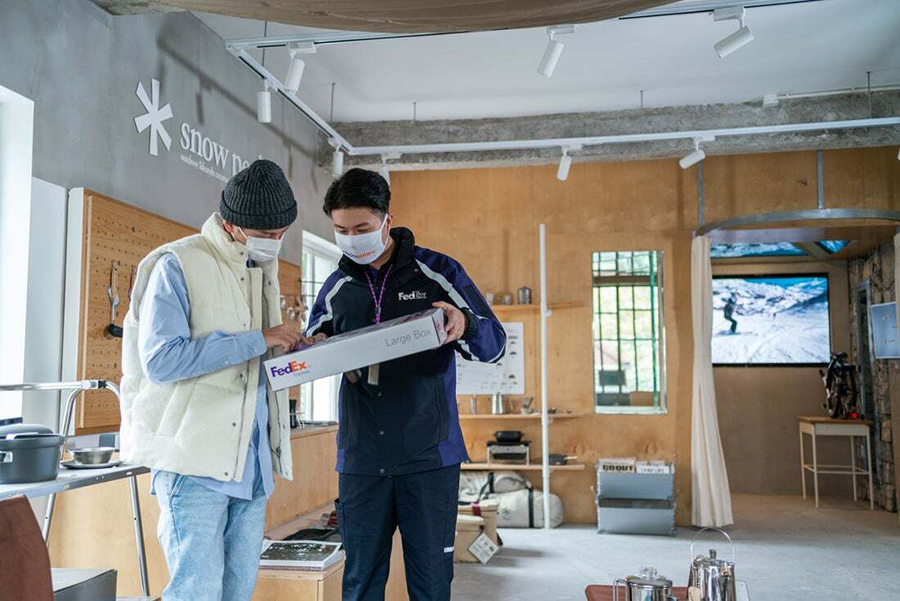 So just how has the FedEx Effect played out in our region over the past year? Let's dive into the impact we've delivered in Asia Pacific, the Middle East, and Africa (AMEA) for our employees, businesses, and communities in which we operate.

The FedEx Effect in AMEA: Businesses and Economies

SMEs are the foundation of the global economy, representing about 90% of all businesses and employing half of the world's workforce, according to the World Bank. In AMEA, we're committed to helping these vital companies succeed and grow. We connect a vast majority of global GDP in this highly interconnected region, serving more than 100 countries and territories by team of 37,000 employees. And we're seeing this dynamic mega-region playing an increasingly prominent role as a driver of global trade.

Nevertheless, the region is still recovering from COVID-19, with some markets such as China – a major manufacturing hub and driver of global supply chains – continuing to experience supply chain crunches. As communities work towards recovery, we're committed to doing our part. So far, we've helped support hundreds of thousands of businesses and communities that are still recovering from the pandemic, and our economic footprint in the region continues to grow.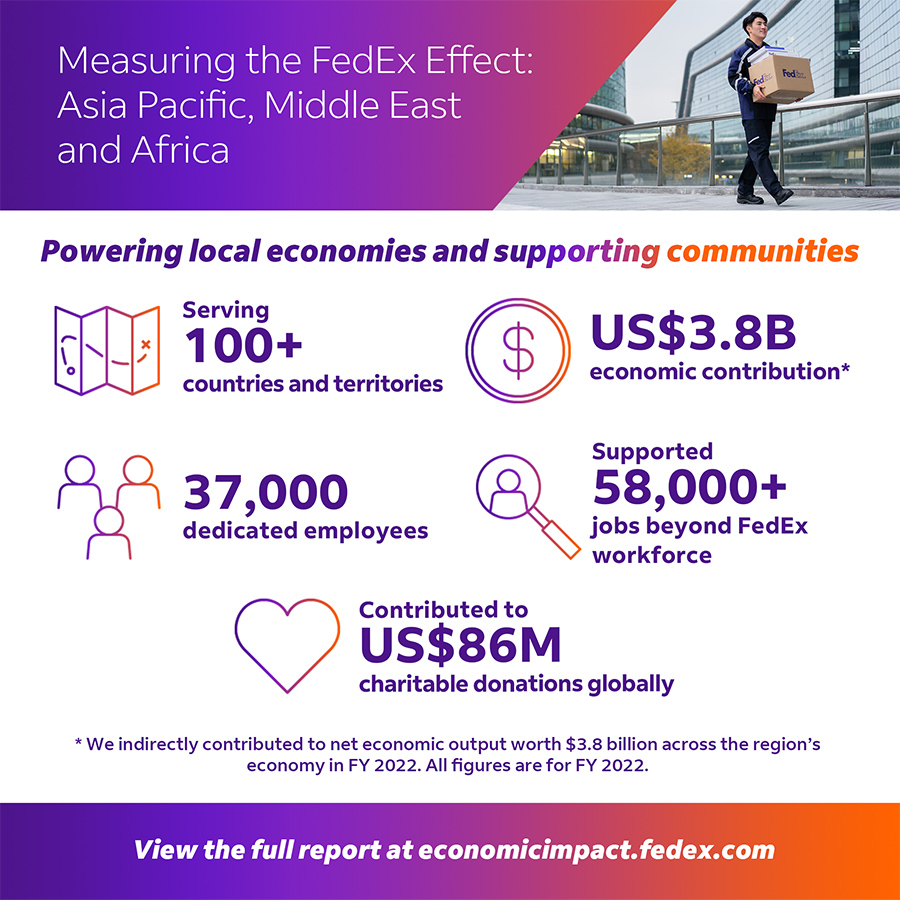 As well as generating nearly $10 billion (USD) of revenue in the AMEA region, we've also indirectly contributed to net economic output worth $3.8 billion (USD) across the region's economy in the last fiscal year—a 12% year-on-year increase.
We've also spent the last year optimizing our network to improve efficiency and capacity for FedEx customers to drive cross-border trade, particularly in e-commerce. For example, we've recently established a
direct commercial presence in Cambodia
,
Saudi Arabia
,
Egypt
and
Jordan
, supporting businesses there to grow and expand. Plus, we've enhanced our services to and from Africa by introducing the
first regularly scheduled flight to Nairobi, Kenya
.
Investing in infrastructure also dials up our capabilities to better serve local businesses. As well as setting up a new $2 million (USD) international clearance gateway at Bangalore Airport, India, and expanding our Delhi International airport hub, we broke ground on a new regional hub in Dubai, the UAE. Like
the recent inauguration of our new gateway facility in Incheon, South Korea
, and our North Pacific Regional hub at Kansai International Airport in Osaka, Japan, the facility near Dubai World Central Airport will incorporate state-of-the-art technologies and will be developed with sustainable operations and energy use.
The FedEx Effect in AMEA: Employees
With operations in more than 220 countries and territories, the FedEx Effect is a truly global phenomenon. As a company, we've had the opportunity to create and support local jobs, and we employ nearly 550,000 employees - 37,000 in AMEA. Our global footprint enables us to make a measurable difference to economic vitality in the areas we operate in.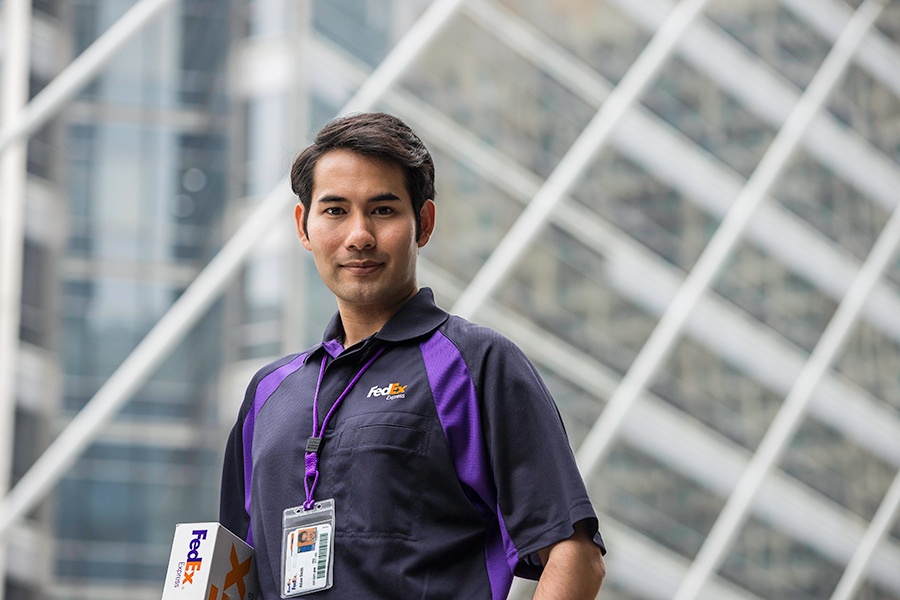 Given the size of our network and the scale of our services, we're able to hire across a diverse range of talents and skills, from drivers and pilots to maintenance personnel, package handlers, operations managers, and equipment technicians.
Then there's the IT experts and data scientists required to optimize our supply chain network; experienced business professionals, sales and marketers at all levels; and dedicated team members in other roles that help us shape the best possible customer experience.
In AMEA, we've helped increase regional employment, supporting more than 58,000 jobs beyond our own workforce – a 13% increase on last year's figure. And all of this has a knock-on effect on the economic health of local economies and communities.
The FedEx Effect in AMEA: Communities
The FedEx Effect also means improving the wellbeing of the communities we serve and enriching the lives of those in need. In FY 2022, we donated over $86 million (USD) globally to charities and local non-profits in the communities where we serve. In the AMEA region, this includes environmental programs, childhood education, entrepreneurship, and healthcare initiatives to help improve lives.
We served as a critical conduit for food aid deliveries to residents in Shanghai, China, during COVID-19 lockdowns and delivered vaccines and critical medical supplies to India, Korea, and Vietnam, as well as provided
aid to flood victims in India
and Pakistan.
Of course, the wellbeing of our communities is directly related to the health of our planet. We're committed to connecting the world responsibly, and throughout AMEA, we've been investing in many sustainable projects to help achieve
our goal of becoming carbon neutral by 2040
.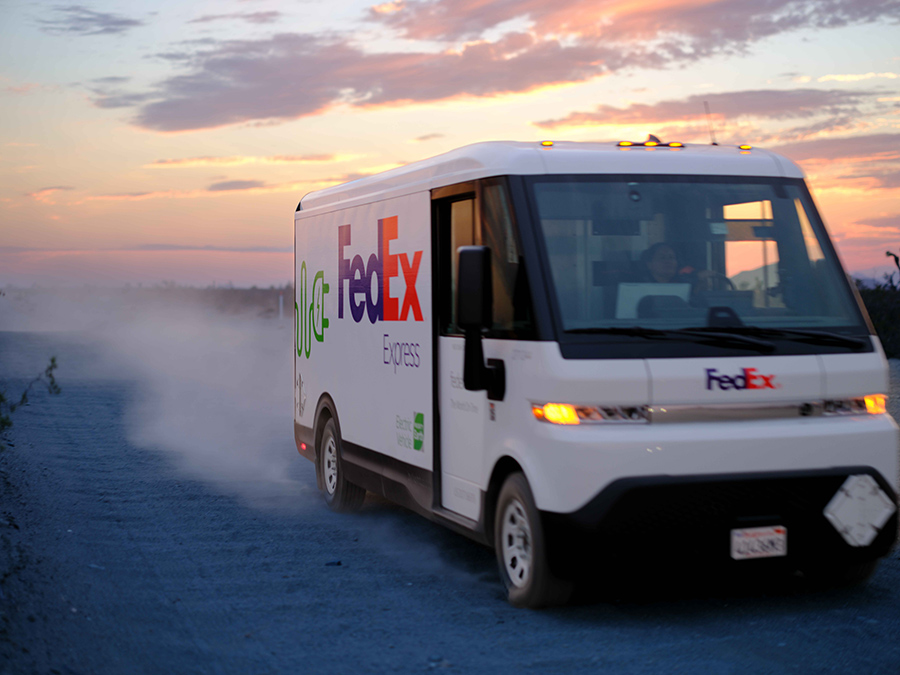 In the past year, we've been conducting electric vehicle (EV) trials in cities across the region including Johannesburg, Bangkok, Singapore and Bangalore and introduced e-cargo bikes in China for zero-emission deliveries as we work
to electrify our entire pickup and delivery fleet by 2040
. We're also working to reduce, replace, and recycle across our operations. As well as offering
recycled and reusable packaging
, we're
upcycling our old uniforms
and helping customers to go paperless with automated digital shipping tools.
We're committed to making a positive impact across the globe by delivering a more sustainable future, supporting our communities, helping businesses grow, and more. For more information on the FedEx Effect in AMEA and other regions around the world,
download the report now
.
Related Posts
SMEs Should Prioritize ESG Today For Future Success

Re-Energize Your Business With A Startup Spirit

How To Surf The Digital Economy Successfully