100 Years Of Small Business Success
A century-old guitar business in the Philippines is striking a chord in the modern market: bringing traditional products to global e-commerce customers.
When words fail, music speaks – and for the Dagoc family of Cebu, Philippines their guitars have been strumming loud and clear for over a hundred years.
Steve Dagoc, marketing manager of the
Ferangeli Guitar Handcrafter
, recounts, "It was the Spaniards who first settled in Cebu that passed on the art and skill of guitar-making to Filipinos. Eventually, local artisans started building and selling their own guitars. Then in 1919, my grandfather made his own history by venturing into making handcrafted instruments."
The love for the craft never left the family, as Steve's father was a classical guitar player in the University of San Jose-Recoletos varsity team before it was his turn to run the shop. He saw distinction in their products and recognized the potential in elevating and professionalizing their craft.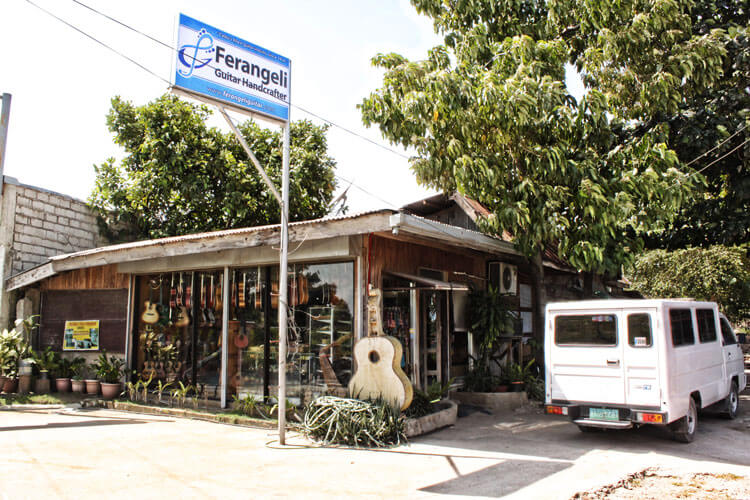 The business began formally operating in the 70s under the name "Custom Guitar" on Lincoln Street, Cebu City. By the late 80s and 90s, they moved to a location that couldn't be any better - a popular tourist destination and the province's guitar-making capital, Lapu-Lapu City, Cebu. Grounded in inherited musical expertise and the vision to capture a greater market, the Dagoc family rebranded the shop to 'Ferangeli Guitar Handcrafter' - a portmanteau of Steve's parent's names: Fernando and Angelita. The business not only produced high quality instruments for music lovers but also income opportunities for skilled luthiers in the area.
Continuing the legacy
Ferangeli Guitar Handcrafters is now one of the most trusted names in the industry. It consistently grows its following by providing value-added services such as making custom-built commissions, repairs, and new string instruments such as ukuleles.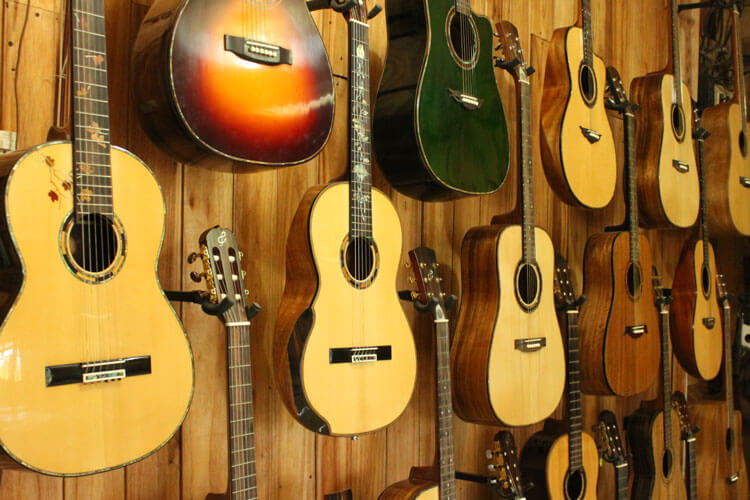 Steve emphasizes the critical role of using the best quality of wood to produce superior instruments. With the country's rich natural resources, it's no surprise that locally made Cebu guitars have a strong competitive edge. "A few years ago, it was rare to find mango-wood guitars in the United States. They couldn't even believe that it could be made into great-sounding instruments."

"Mango wood produces warm and mellow tones while jackfruit makes bright tones. We also have a Gel-Series guitar collection, made of Narra plywood, a more affordable option, but still made of fine quality solid wood. We pay close attention to the assembly of our instruments because there are many factors that affect sound quality."
In tune with FedEx
The young entrepreneur also continues to strengthen his online presence, finding a dependable logistics provider in FedEx.

Steve asserts: "To compete in the global arena, we have to constantly revamp our operations to keep in pace with the times. We have been exporting for quite some time now. Overseas customers are recognizing our brand and inquiring via email. While we became known by word-of-mouth, I know that's not enough."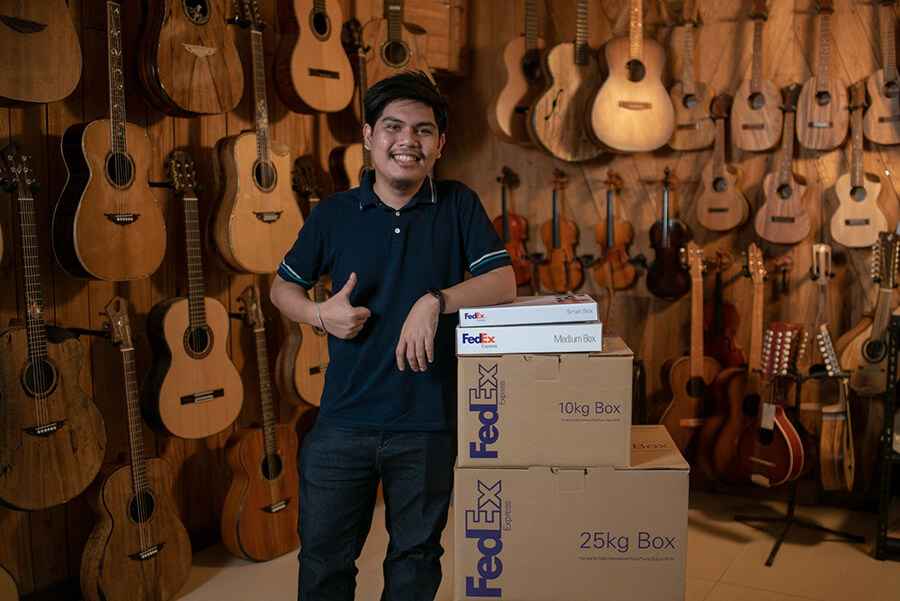 Ferangeli's foray into ecommerce was marked by a static website, containing only basic product information. Now it has an
e-commerce platform
seamlessly delivers the gift of music across the world, exporting to customers in Switzerland, France, and the United States.
"Fedex enables us to easily manage our deliveries and determine the right shipping rates for our customers through the
FedEx Ship Manager
and
Billing Online."
Shipping guitars also come with a specific set of standards to ensure its pristine condition. These instruments are packed in special-made hard cases that must be kept in low humidity to withstand temperature changes at destinations and throughout the journey. Good thing
FedEx is an expert in packing and shipping even the trickiest items.
Marching to a new beat
With their acoustic guitar and ukulele lines continuing to thrive, Steve knows that it's only a matter of time before there will be a clamor for an electric guitar series. This is something that the company is preparing for along with other new developments in craftsmanship.
As Ferangeli ramps up to cater to growing cross-border sales, they trust FedEx to provide
logistics solutions and tools
that have also supported the growth of numerous Filipino SMEs.
Visit our
LinkedIn page
and get inspired by the success stories of entrepreneurs and enterprises across the Asia Pacific region.
Want to know more? Experience the legacy of world-class craftsmanship on Ferangeli's
Facebook
,
Instagram
, and
YouTube
.
Related Posts
How A Filipino Entrepreneur's Passion For Aircraft Took Off

Filipino Jewelry Brand Shines Bright On The Global Stage

Taking Steps To Conquer Global Markets