The UK/EU: Empowering The Philippine Agriculture Sector
Post-Brexit, Filipino agri-entrepreneurs can explore trading privileges in Europe and the UK as e-commerce continues to boost for small business growth.
As the world economy begins to recover, there is room for Filipino small- and medium-sized enterprises (SMEs) to thrive, especially those in the food and agricultural sectors.
The demand for immunity-boosting, nutritious foods and beverages has surged as a result of the pandemic. And with global consumers reporting increased levels of stress, there are many opportunities for products that promote physical, mental, and emotional wellness to thrive.
The Philippine Department of Trade and Industry (DTI) has touted the market potential of Philippine agricultural products, especially in the European Union (EU) and the United Kingdom (UK), where there is heavy demand for wellness-focused food products.
This health-centered preference, in fact, has reached the mainstream. The
European Snack Association (ESA)
reports that food products containing traditional and raw materials are no longer favored only by the "fit" crowd but are gaining popularity among average consumers. Likewise, in the UK, more people are becoming conscious of the nutritional content of the food they eat.
The Philippines enjoys privileged trading access to both the EU and UK but despite these opportunities, Filipino SMEs' exporting power remains largely untapped. Some of the SMEs' export-related challenges include their inability to adapt to changing market conditions and consumer preferences in export markets, as well as their low production capabilities. Furthermore, compliance with regulatory requirements and quality standards, both in local and potential export markets, also pose challenges to the entry of Philippines SMEs into the export market.
But with growing access to global markets through the e-commerce boom, Filipino SMEs can begin their global expansion. Check out the rest of the article and click on the below to discover import and export opportunities between the Philippines and the UK/EU.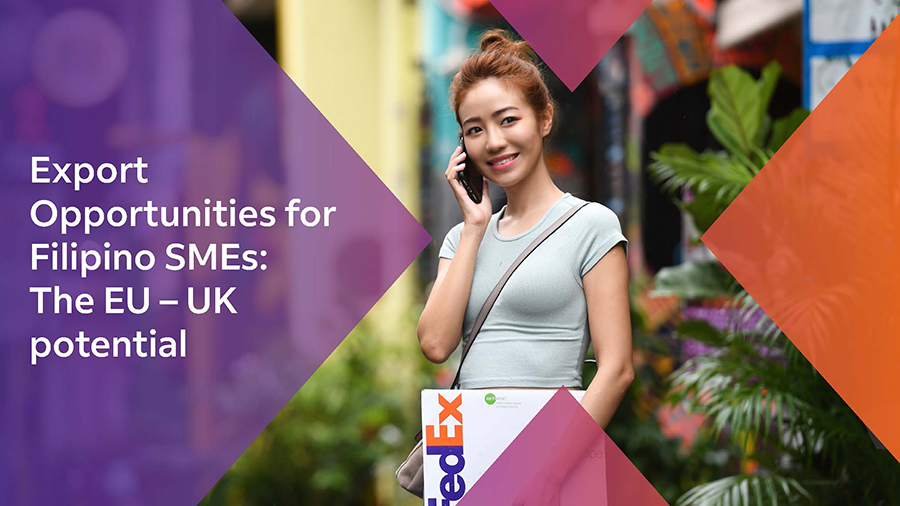 Untapped trade privileges
The Philippines is one of the beneficiary-countries of the EU Generalized Scheme of Preference Plus (GSP+) that grants zero tariffs to 6,274 product lines. The same trade benefits are in place with the UK, which implemented its own GSP to mirror the EU's GSP+ scheme after Brexit.

The products included in these schemes are some varieties of fish, dairy, fruits, vegetables, coconut oil, coffee, cocoa, tobacco, chemicals, fertilizers, essential oils, soaps, articles of plastics and rubber, articles of wood and leather, apparel, footwear and headgears, ceramic products, glass and glassware, pearls, fine and costume jewelry, furniture, auto and aero parts, ships and boats, electronics and semiconductors, and watches.

In 2021, the DTI especially noted the promising possibilities of Philippine products such as processed fruits, calamansi, coconut, butterfly pea, and moringa.

Coconut, in fact, is experiencing a steady demand from European countries, with imports growing 30% between 2014 to 2018 alone. The UK and Italy have long been big importers of coconuts, while France, Spain, and Germany are steadily catching up with demand.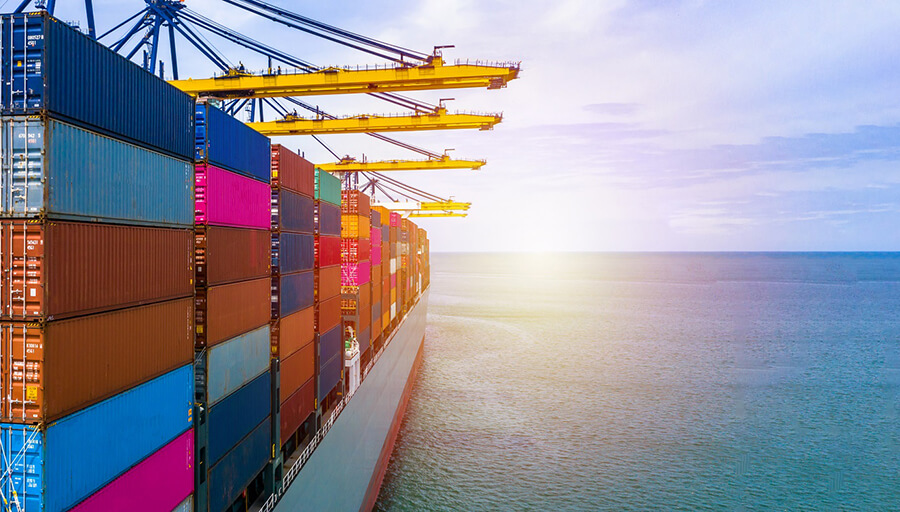 However, the EU continues to be a largely untapped market for Filipino producers, with products exported only to a select few European Free Trade Agreement (EFTA) countries. UK government
statistics
show that the Philippines lag behind other beneficiary countries in imports and utilization rate.
Take the case of virgin coconut oil (VCO), which is being sought by health-conscious consumers, and those seeking an ethical alternative to palm oil – while the Philippines exports VCO to 50 countries, Switzerland is the only EFTA country importing the product.
Meanwhile, in the case of desiccated coconut, only 0.3% of the US$243 million worth of products exported to 81 countries went to EFTA countries including Norway, Switzerland, and Iceland.
Calamansi is also a new, high-potential entrant in the European market, gaining popularity as a souring agent, immunity booster, and a novel flavoring agent for dishes and beverages. However, only US $60,000 worth of calamansi products were exported from the Philippines, and with none recorded in EFTA countries as of November 2020.
How SMEs can get started

Exporting products may be an intimidating next step for SMEs. Product certification, for example, may be a challenge for businesses looking to break into the EU and UK markets.
Nonetheless, help is available for aspiring exporters. The DTI's
Export Marketing Bureau (EMB)
offers assistance to producers getting ready to venture beyond Philippine shores and also helps with connecting them with foreign buyers. SMEs can leverage trade agreements by focusing on global markets where their products are in demand and where beyond-the-border barriers are manageable.
Logistics service providers who are well-versed in facilitating cross-border trade for their customers, such as FedEx, can play a critical role in helping to simplify complex processes for SMEs so that they can prosper globally. As a logistics service provider, we can guide businesses on the right packaging solutions to ensure that goods, especially perishable items, are delivered safely and securely.
Tools such as
FedEx® Electronic Trade Documents (ETD)
will also help SMEs smoothly navigate customs clearance processes, and
FedEx Delivery Manager®
will allow SMEs to monitor packages, arrange pickups, and receive delivery notifications easily on their devices. Furthermore,
FedEx International Connect Plus (FICP)
offers customers access to a larger suite of e-commerce services, supporting SMEs on their growth journeys by connecting them to more customers in global and intra-European markets.
Maximizing export opportunities for agricultural products will not only benefit small businesses, it also impacts countless farmers who grow the raw materials such businesses rely on, including 3.5 million Filipino coconut farmers, and many more who cultivate calamansi across 8,600 hectares of land across Luzon and its neighboring islands.
Expanding to new markets will take your business to new heights - and may even be the key to thriving amid difficult times. To discover more ways to grow your business globally,
visit FedEx Express Philippines.
Related Posts
Propel Cross-Border E-Commerce With
Asia – Europe Trade

Asia Pacific Exporters Now Have Greater Reach To Europe And North America

Why Free Trade Agreements Will Boost SME Growth In Asia
Savvy Shipping
Tips To Help Build
Your Business

VISIT OUR SMALL
BUSINESS CENTER