The Digitalized Future of Logistics in Gulf Countries
Digitalization in logistics is driving business agility and competitiveness in an ever-changing environment. Businesses need to stay ahead of new trends to succeed.
As digital transformation flourishes across the Gulf Cooperation Council (GCC) region, change is a constant seen across industries and all aspects of life, be it evolving consumer needs, technology advancements, or shifts in the competitive landscape. Thanks to digital transformation, remarkable performance across all GCC nations can be seen in the
GCC E-Performance Index 2022
in all the five major global indicators – technology, healthcare, food services, aviation, and education.
In the midst of rapid changes accelerated by technological advancements, the region's logistics industry must be at the forefront of digital innovation and emerging trends to help businesses adapt to the new demands of digitally transformed sectors.
Here are some of the leading trends shaping the future of the logistics industry and enabling businesses to stay agile and resilient:
Unstoppable digitalization
Connected logistics is anticipated to become the industry standard since it enables timely and cost-effective shipment management.
For instance, GCC governments have ambitious plans to transform their economic foundation, advance sustainability, and leverage their strategic location as a trade hub. To achieve these objectives, it is essential that the logistics sector undergoes a concerted effort to modernize and digitalize.
By adopting technologies such as artificial intelligence (AI), Internet of Things (IoT), and blockchain in logistics-related operations, GCC countries have an opportunity to capture a considerable portion of the global transport and logistics sector market,
which is projected to reach about US$12.8 trillion by 2025
.
Data plays a crucial role in meeting customer expectations and enabling better decision-making. Logistics service providers can enhance supply chain visibility by utilizing the information generated by millions of data points across various touchpoints, along with AI, machine learning, and cloud analytics.
For instance, when powerful IoT sensors are incorporated into the mix, the visibility and security of valuable and sensitive shipments can reach a whole new level. One example is how
FedEx SenseAware
uses a multi-sensor device to collect real-time data from the moment a shipment is packed till it's delivered, guaranteeing extra peace of mind. These technologies have the power to transform the industry and facilitate business success.
E-commerce growth sparks shifts in consumer behavior
The upward trajectory of the
GCC's e-commerce sector
is expected to continue, reaching US$50 billion by 2025. The growth of e-commerce is not new. However, new patterns of consumer demand are emerging, with consumers now seeking convenience in various aspects of their experience.
A
PWC consumer insights survey
revealed that fast and reliable delivery remains the second most important factor for purchase decisions, after price. Small and Medium Enterprises (SMEs) and e-tailers must continuously improve their competitiveness to keep up with consumer expectations.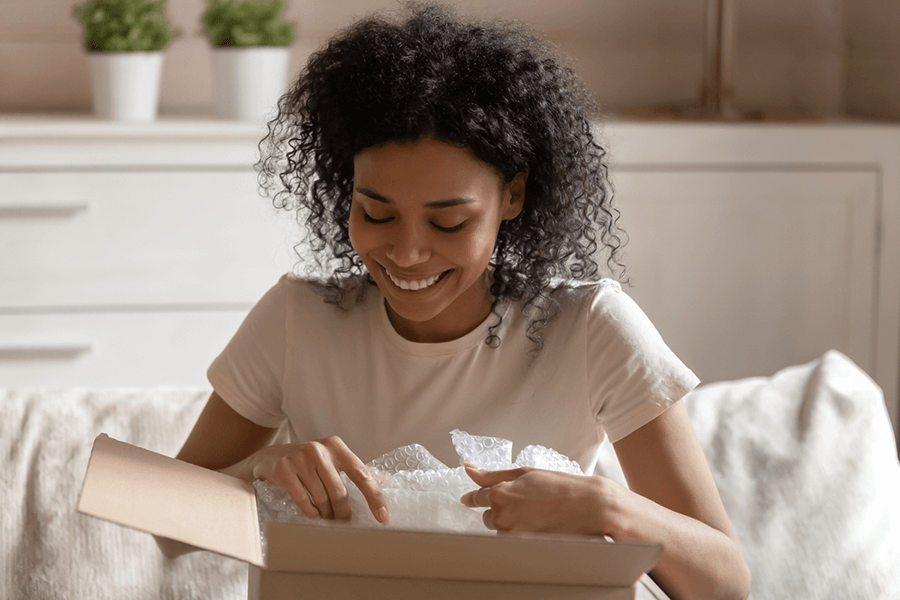 By utilizing automation tools to streamline delivery and distribution, businesses can significantly improve customer satisfaction.
Digital solutions
have made it possible to tailor last mile delivery to fit consumers' busy lives. They can now choose when and where they receive packages, and even get
picture proof of delivery
.
No compromise on sustainability
In the current state of the climate emergency, creating sustainable supply chains and responsible operations are must for businesses big and small. Supported by ambitious national initiatives, the GCC region is greening its operations to meet targets and appeal to consumer demand for sustainable practices.
According to a 2022
Boston Consulting Group (BCG) survey
, 82% of shipping customers are willing to pay a premium for zero-carbon delivery. Using digital solutions, like the
FedEx Electronic Trade Documents
, customers can increase efficiency and cut down on paper waste.
Also, enhancements such as
integrating WhatsApp
, one of the world's most popular instant messaging apps, into the FedEx
®
Delivery Manager International (FDMi) e-commerce solution provides customers with greater convenience and control over their packages. They get timely notifications and can reschedule or redirect packages as their plans change. This also helps reduce carbon emissions and traffic congestion from unnecessary trips when recipients aren't home.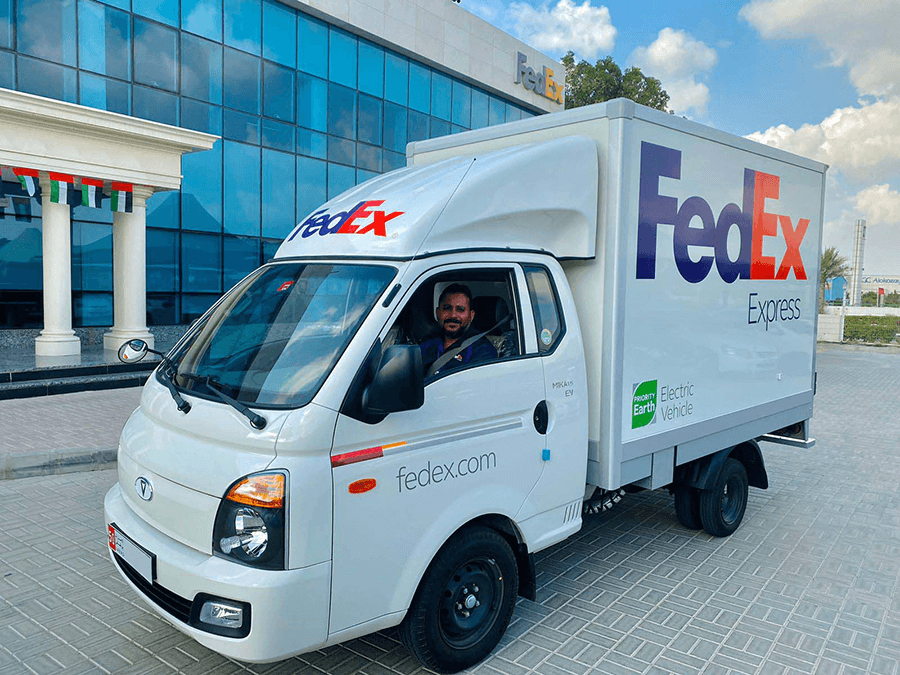 Therefore, logistics service providers implementing a thorough carbon-neutral operations strategy will have a competitive edge.
Vehicle electrification
and aircraft fleet modernization to more energy efficient models is an important step. Logistics providers must also invest in alternative fuels to reduce aircraft and vehicle emissions, and support
natural carbon sequestration
strategies to offset emissions that cannot be reduced through existing or future technologies.
A competitive edge helps you succeed
The key to success lies in leveraging advanced technologies, such as AI, IoT, and blockchain to streamline operations, improve supply chain visibility, and ensure efficient and secure shipment management. As the e-commerce industry expands, and consumers seek personalized delivery experiences, logistics providers must adapt to the digital era to meet evolving demands.
To thrive in this ever-changing environment, logistics service providers in the GCC should continue to innovate and adapt, incorporating cutting-edge technologies and sustainability practices to ensure their ongoing success and competitiveness in the global market.
A version of this article first appeared in
Khaleej Times
on July 9, 2023.
Looking for more exciting stories on tech and innovation?
Visit our FedEx Business Insights page
.
Related Posts
How Logistics Is Shaping The Future Of Global Commerce

How Can SMEs Keep Up With Dynamic Consumer Demands In the Middle East And Africa?

How Can Technology Deliver Superior Customer Service