Breaking Gender Bias: Meet The Women Of FedEx
From frontliners to aviation security and pilots, women at FedEx are making an impact across the organization and challenging gender biases in logistics.
For decades, the logistics industry, like many others, has been male dominated.
Men hold 75-80% of jobs in the supply chain
, but companies are seeking to attract more female talent to close the gender gap.
Unlike other sectors, the need for supply chains to stay open during the global pandemic outbreak was mission critical. Intensified by the e-commerce boom as many companies and their customers moved online, this meant the sector needed to ramp up the workforce to meet demand. As a result, women's representation in the industry accelerated.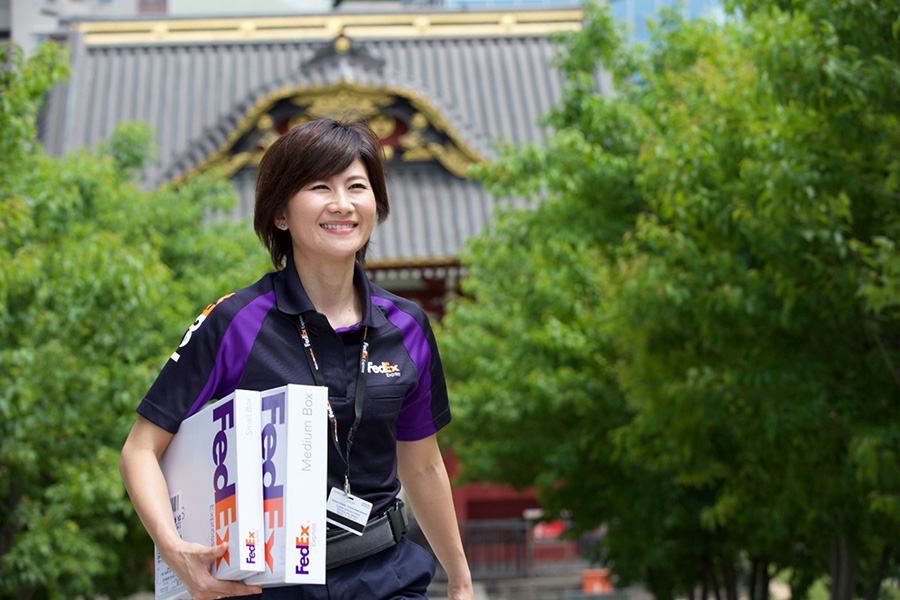 A new generation has joined the ranks of FedEx on the ground as couriers and frontliners, flying planes, driving vans and delivering packages every day in addition to the
women who have built careers spanning decades
.
We asked women in FedEx across the Asia Pacific, the Middle East and Africa region what they are most proud of in their roles, and how they are striving to break the bias at work and in society. Check out their inspiring stories below!
Flying her way to the top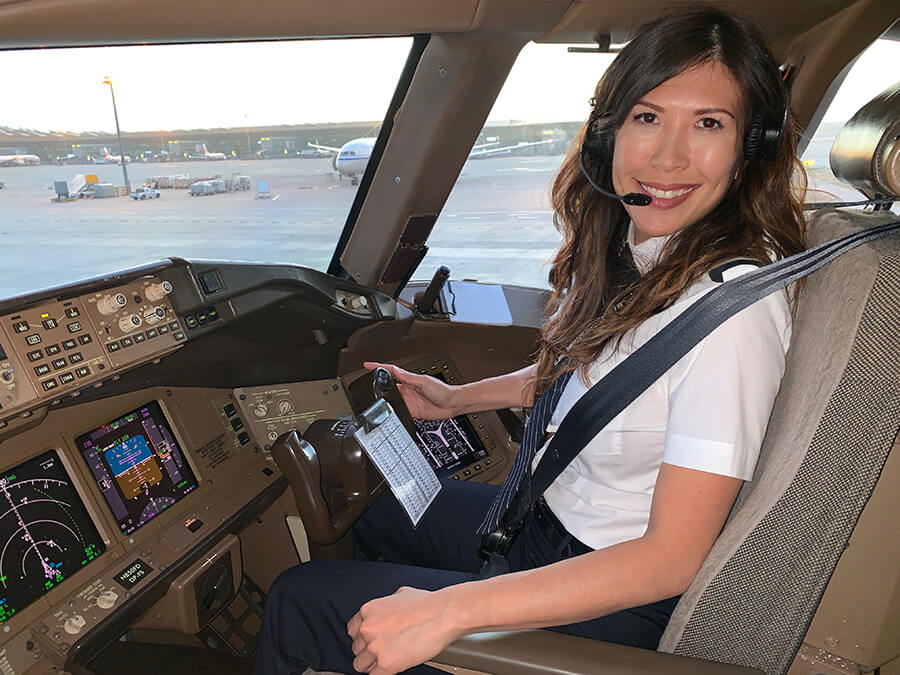 Becoming a pilot takes a great deal of determination – it's not something that happens overnight. First Officer and Pilot Stefanie Lee recalls the trials and tribulations she faced on her journey. At the same time as climbing the career ladder, Stefanie was also trying to balance being a mother.

"Throughout my career, I faced a number of challenges from those who thought I couldn't be a single mother and still fly. I pushed through those barriers - and am happy to say I've now been flying for 19 years, seven of those with FedEx and the military."

While Stefanie acknowledges gender discrimination other biases do exist, she feels proud to work for FedEx, flying 777s.

"FedEx values and respects the contribution of all employees - including women - in the field of aviation."

Her advice for women who'd like to follow in her footsteps?

"Let your performance speak for itself. It's the best way to combat biases anyone may have. Be your best self. Treat people with dignity and respect."

Female couriers as frontline heroes

FedEx recognizes that its frontline workers are critical for the day-to-day success of the logistics industry. Across the region, female couriers are working to help close the gender gap.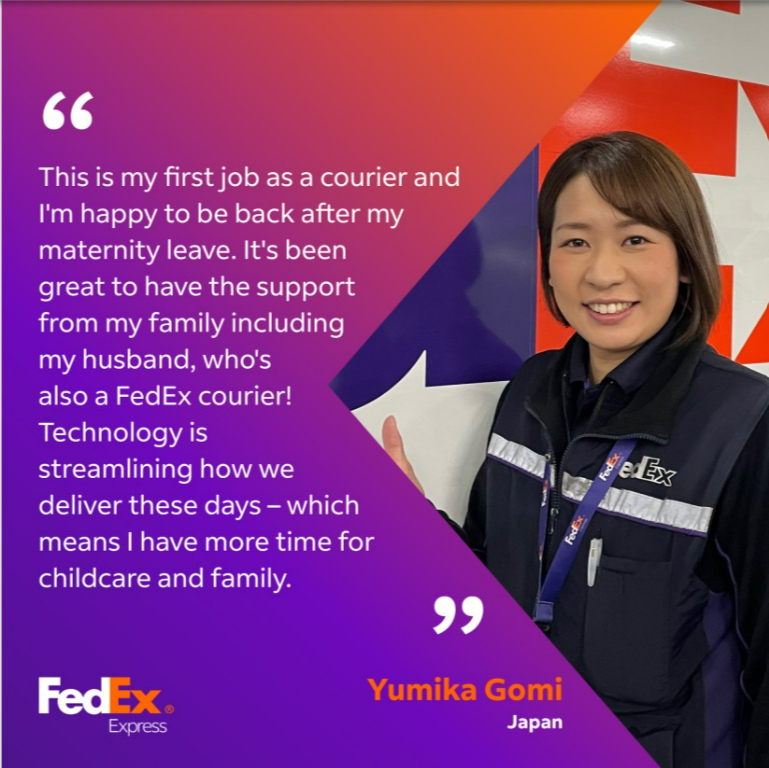 Doreen Mashashane from South Africa chose to work in an environment traditionally dominated by males to challenge the gender imbalance in such roles. She wanted to show other female frontline workers that they're all equipped to excel in any role, and not bound by their gender.

One of FedEx's couriers in Japan, Yumika Gomi, added: "This is my first job as a courier and I'm happy to be back after my maternity leave. It's been great to have the support from my family including my husband, who's also a FedEx courier! Technology is streamlining how we deliver these days – which means I have more time for childcare and family."

Over in Australia, Melissa Trustum thought driving a truck would be impossible. After getting her license, she's now helping to train new drivers on the job, proving the limit does not exist for those who are determined. She knows that change is happening, and wants to see more women in the transportation industry.

When it comes to building a culturally diverse workplace, FedEx knows there's still a long way to go in shifting the gender ratio. Zainab Matovu who works in the UAE said that "the culture of respect for women in the workplace is crucial to create an inclusive environment for employees."

By opening more doors for women to work in male dominated spheres, FedEx aims to remove barriers created by gender stereotypes. Keep reading to discover more stories of how women at FedEx are challenging the norm.

Confounding a popular bias: women working in security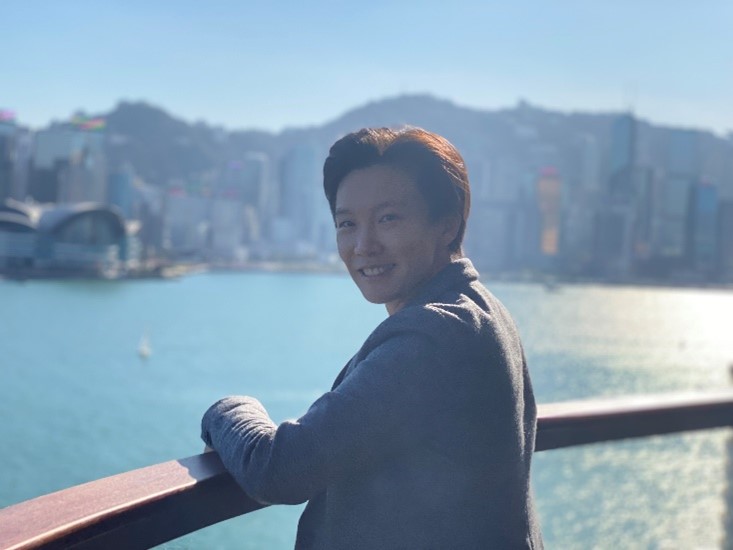 As an Aviation Security Advisor, Edith Wan knows that working in security isn't necessarily the most popular career choice for women.

"When I started my career, I was told two things. The first: women aren't supposed to work in security. The second: management stands for 'Man-age-ment' – which means that older men get to make all the decisions."

Rather than setting Edith back, these challenges were the catalyst that motivated her to push forth and grow in her career.

"To break the bias, I seize every opportunity and take on challenges to learn, explore and experience new things. I believe that everyone has their own uniqueness and strength. It's essential that we develop and nurture our ability and potential, regardless of gender."

Operating forklifts and driving 40ft trucks are nothing out of the ordinary for female couriers in Malaysia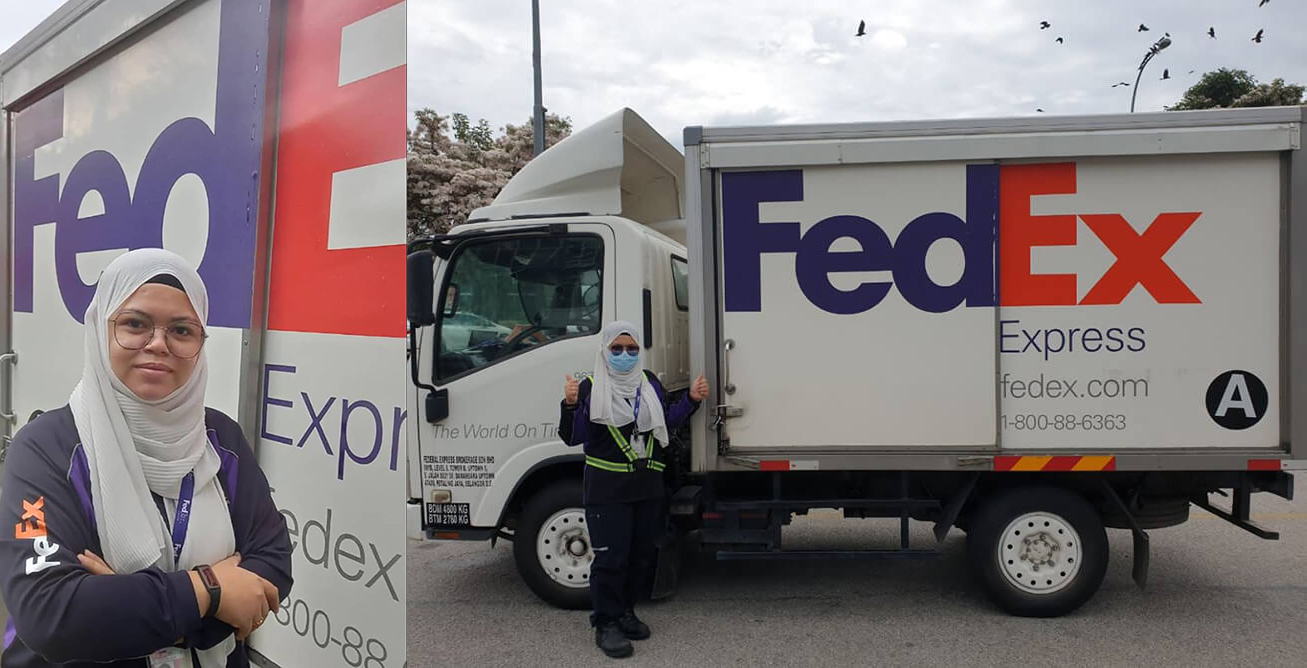 Noraini Abdullah joined FedEx as a delivery driver about last year, in charge of driving 1-ton trucks. Naysayers did not stop her from proving she was just right woman for the job.

Noraini believes that in Malaysia, there is a certain perception or stereotype that exists for jobs such as couriers.

"It's seen as a male role. But for me, gender matters far less than things like people skills. I like my job as I'm able to interact with different types of people both within FedEx and with our customers."

Providing equal opportunities for working mothers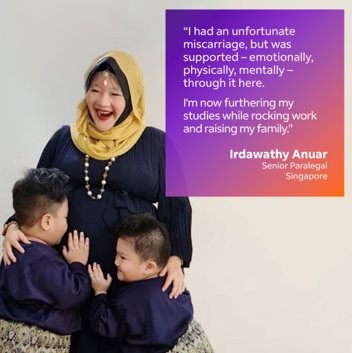 FedEx understands that being a mom and juggling a job is one of the most challenging roles in the world. Some FedEx supermoms shared their experiences about their obstacles and successes.
When Amy Falwasser, National Account Executive at FedEx in Australia, was suffering from post-natal depression and struggling with anxiety, the company supported her immensely in transitioning back to work. She also received on-going resources from her manager and teammates to ensure she had a positive work experience in difficult times.
FedEx is also a place where families can grow and thrive together. Glenda Garcia, Operations Manager at FedEx in the UAE, has had a 30-year long journey at the company and is empowered by its dedication to its people. She believes in FedEx's values, which she also shares with her daughter who now also works at FedEx.
Being a mother is one of the most challenging roles in the world. That's why FedEx is dedicated to providing moms with the tools they need to find the balance that works for their families.
Creating future possibilities for women in logistics
Hearing some of these women's stories first-hand proves that – from flying planes to loading cargo – there are so many roles women can excel at in the logistics industry.
The journey for women to achieve gender equality in every aspect of the workplace is still an uphill journey. For example, the same Gartner report showing an increase in women in the supply chain also flagged that women in executive roles actually decreased from 17% to 15% in 2021. It's up to all of us to give women the support, flexibility and opportunities they need to pursue their aspirations.
For more stories on diversity, equality and female entrepreneurship, keep an eye on the
latest stories from our website here
.
Related Posts
Empathy: The Most Important Leadership Skill

How To Build Diversity, Equity, & Inclusion At Your Small Business

How To Empower More Women In STEM Fields