Seize More Export Opportunities From Asia Pacific
E-commerce is the gateway to global trade. Asia SMEs are maximizing their opportunities – and our network expansion is here to help.
The e-commerce clock is ticking. Small businesses, importers, exporters and e-tailers: there's never been a better time to tap overseas markets and drive cross-border sales. In a post-COVID-19 world, e-commerce is booming. And SMEs are already taking advantage of the increased sales demand in our new e-tail-first landscape.
2021 has also been a year of transformation for the FedEx network and how we service our customers. We've been focusing on paving the way for greater access to export opportunities for the region's businesses.
With our recent announcement of the most significant network expansion in Asia Pacific
, we can offer more routes and cargo capacity than ever before.
Our latest flight launch
– two new routes – marks one more step forward: providing Asia's SMEs with greater connectivity and enhanced service reliability. In particular, routes have been strengthened between Japan and Europe, and between China and the U.S: powerful and important trade lanes that small businesses can leverage.
The timing is crucial, too, with the network expansion coming just as retailers roll into their busiest season: year-end peak. The window for peak season, kicking off with Double 11 and running right through Christmas to Lunar New Year, is an unmissable opportunity to maximize sales. And a robust, resilient global network means that businesses of all sizes can tap growth: ramping up when it matters.
Check out our enhanced network – and why it matters for your business – below: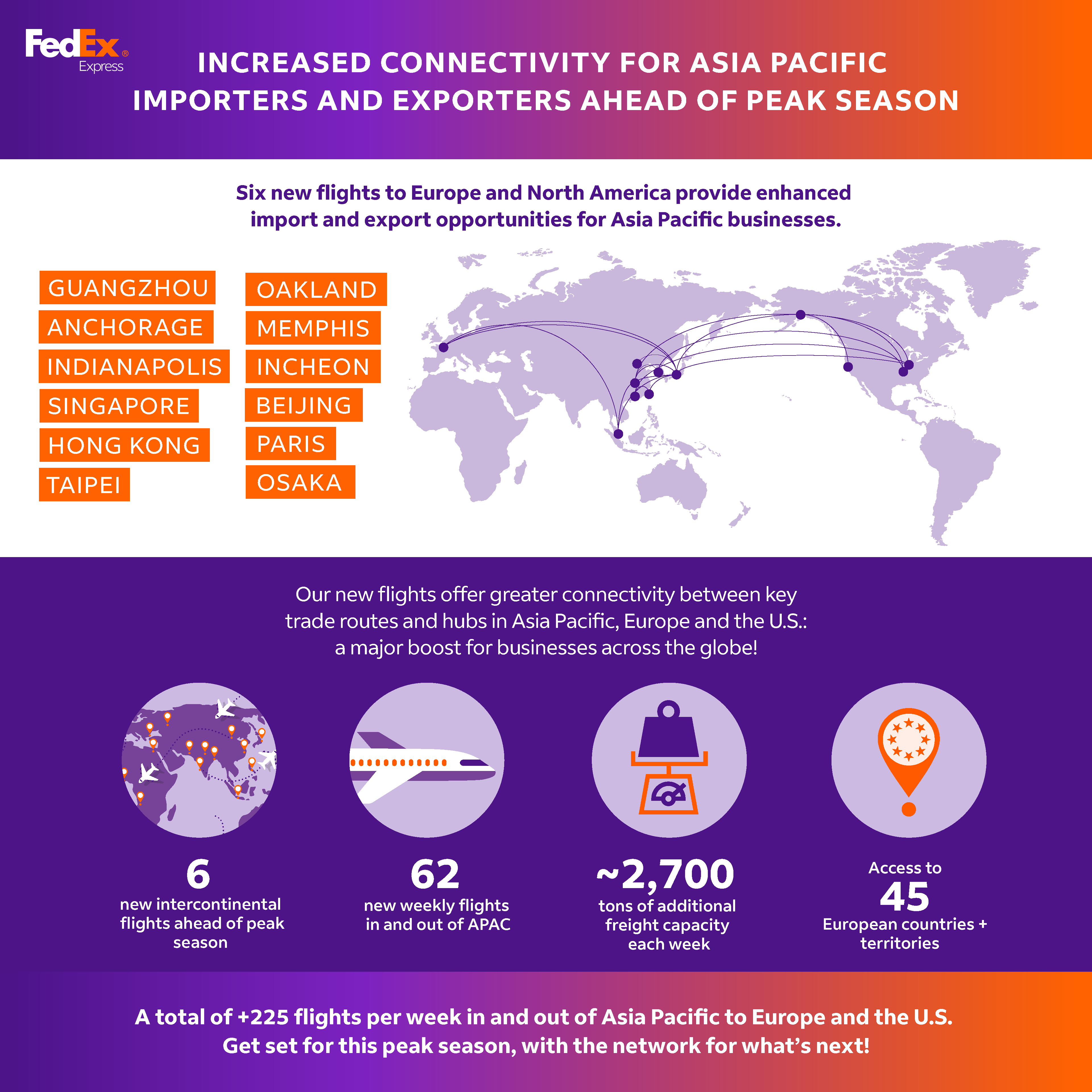 Related Posts
Asia Pacific Exporters Now Have Greater Reach To Europe And North America

5 Reasons SMEs Should Tap Into Intra-Asia Trade

How Infrastructure Is Empowering SMEs