How To Move People And Goods More Sustainably
We've collaborated with non-profits to reach over 10 million people – offering sustainable, safe, and innovative global transportation solutions.
There's one address we all share: Planet Earth. And it's a collective effort to help impact the future of our ecosystems and protect the health of our global communities. We're using our expertise in logistics and transportation to work with
communities and organizations around the world.
Our goal? To help design cities that support a more sustainable future.
In collaboration with these non-profits, we are creating high-quality, sustainable, safe, and innovative transportation solutions for 50 cities in six countries. So far, we've reached over 10 million people – and that's just the start. From electric vehicles to zero-emissions, check out the work we're doing across Europe, the Americas and Asia in support of a cleaner world.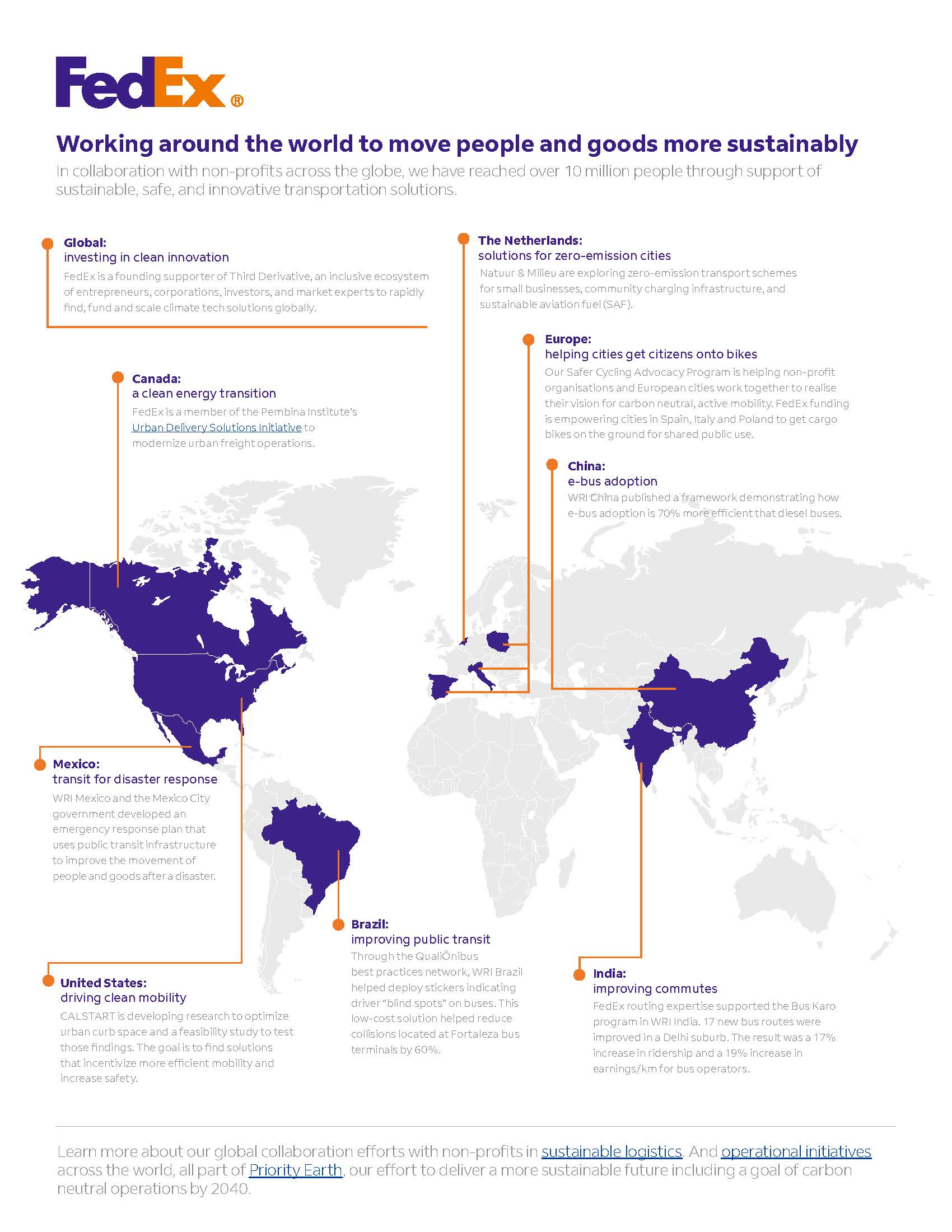 Related Posts
What Makes FedEx Packaging Sustainable?

How To Green Small Business Supply Chains

How ESG Is Shaping Corporate Strategy In India And Beyond