Redefining Priorities For Business Owners Post COVID-19
Hugh Koh, Malaysian entrepreneur and founder of a Southeast Asian streetwear brand, reflects on COVID-19 business lessons and recovery in the region.
Almost every single start-up or small business has to start from scratch. But for new entrepreneurs starting out with something they love, the rewards can be great. That has certainly been the case for my Malaysia-born clothing
brand Pestle & Mortar Clothing (PMC)
. From designing and producing just five t-shirts in 2010, PMC has grown over the last 11 years and employs over a hundred people, now stocking a full range of products sold across Southeast Asia.
There are lessons and insights we've learned along the way that can be applied to many of today's SMEs. But where did we begin?
It all started when I was hanging out with the other two PMC co-founders - Arnold and Arthur Loh - at the mamak shop (Indian Muslim eatery) where the three of us discussed embarking on a small streetwear business. That was our dream. During that time, all of us had jobs with financial stability, but we always wanted to create an alternative income stream.
Getting a business off the ground takes teamwork – and risk
Starting PMC was challenging, as none of us had experience or knowledge of running a clothing label. However, we had good contacts, passion, and the drive to make this work. Our seasoned entrepreneur friends also generously gave regular advice on how and where to get started.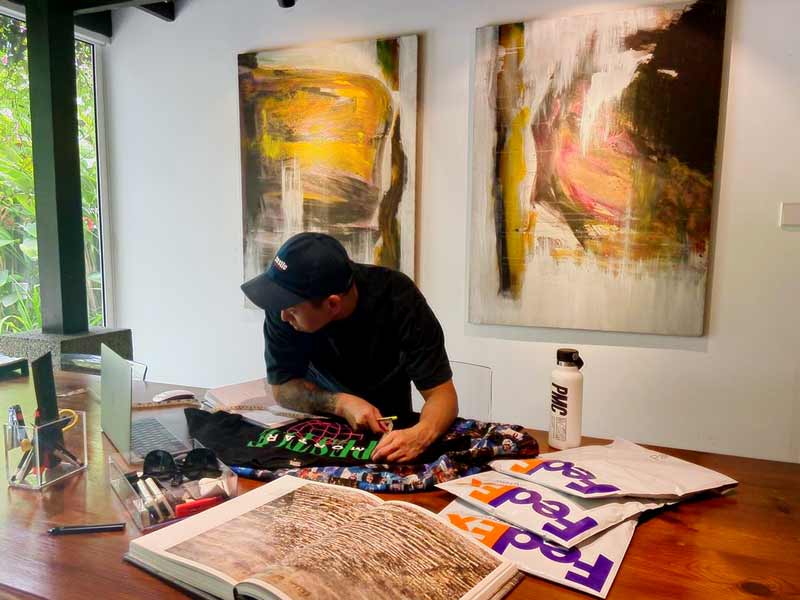 We made mistakes along the way, but we also embraced challenges and adversity as key areas of growth and learning .
Our business began to scale up when we started hiring full-time staff. We knew that if we wanted to grow PMC, we needed a proper long-term plan and operating system. From here, the business grew organically while we continued to set annual goals and targets.
A pivotal moment for PMC was when we signed up to showcase our brand at a renowned streetwear tradeshow called Agenda in the US. We participated in two shows over a two-year period – first in Las Vegas, then in Long Beach, California. The decision to take such a leap wasn't easy. For us, taking our business - physically – cross-border to a market that didn't know us yet was a financial risk.
Despite the low sales generated from the shows, the network we built during our time there proved to be priceless. We absorbed a huge amount of valuable insights, which helped changed our mindset and the brand's future.
Gaining visibility in overseas markets
From the experience and network gained in the US, we managed to secure distribution rights for a number of brands. Soon after, we entered into collaborations and gained introduction to showrooms in other parts of America.
Through this opportunity, we observed how American brands were
using e-commerce as a new sales touchpoint
. We did explore the digital world, but our priority then was still rooted mainly in our brick-and-mortar model. However, we also knew that e-commerce was the way forward as Zalora, Lazada and Shopee had launched their Malaysia operations. We realised we had to take measures to realign our offline and online strategies to ensure the company and our business model would be prepared for this shift.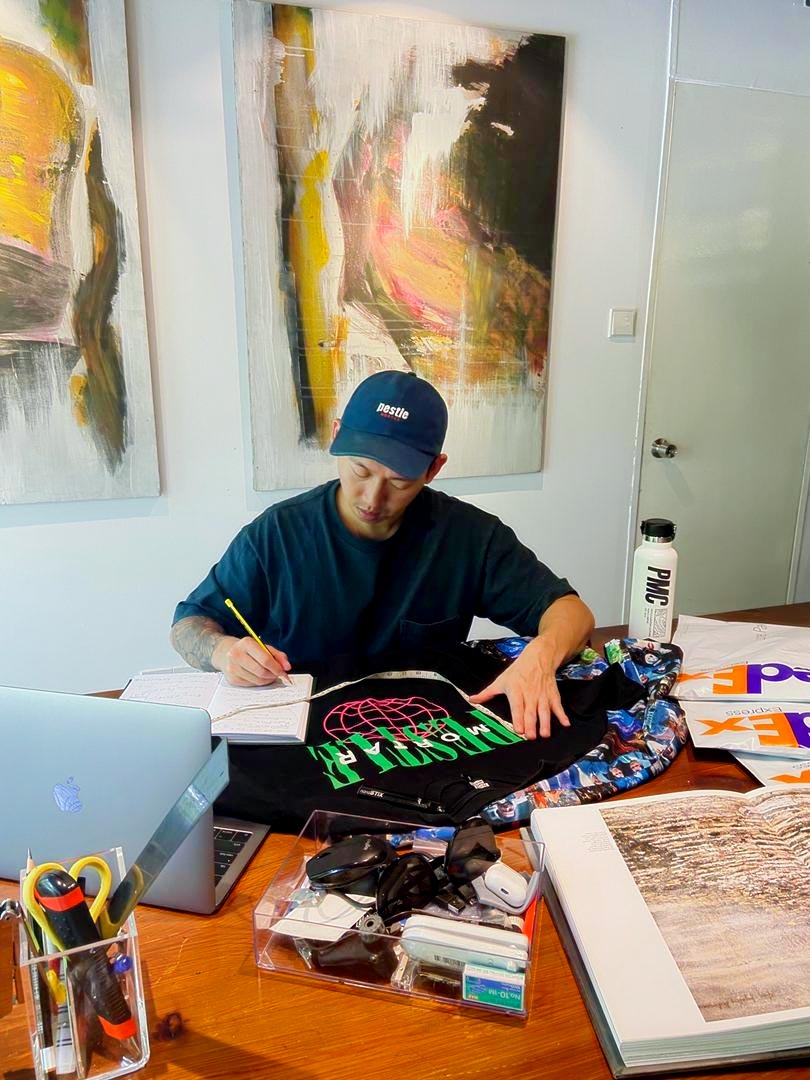 A pivot to e-commerce that paid off
In the following years, we kicked off our rationalisation process by closing PMC storefronts and gearing towards becoming an e-commerce business. That wasn't an easy decision to make. At the time, it felt like we were going backward – closing off avenues to loyal customers – but in the long-run it was best for the business in a retail landscape where so much has moved online. With the hindsight we now have post- COVID-19, it's a decision that has validated itself in a positive way, too.
What tactics would we recommend to make the switch from offline to online? First, we changed our marketing efforts to focus on online launches and provide additional incentives for online consumer purchases.
And as priority, we continued to build trust with our customers. We were also buoyed by our close collaboration with FedEx for last mile deliveries, which reassured our buyers that their shipments would arrive safely and in a timely manner.
Flexing our business model post-pandemic
2020 was PMC's 10th year anniversary -- and our company had huge plans! However, things started to take a different turn due to the COVID-19 pandemic. One of our biggest challenges were the disruptions in our manufacturing, supply chain and sales distribution.
When COVID-19 lockdown was extended in Malaysia, we knew we had to revisit our timelines and focus on projects that could give us immediate revenue. We ran a series of campaigns to drive sales and provide support to the marginalized communities affected by the pandemic.
Today, we are still fighting COVID-19 and are pushing for quicker business recovery, but this time with a clearer perspective and plans in place to thrive in this new business environment. These are our four major tips to you, SMEs, on remaining resilient while battling headwinds:
1. Working with the right logistics services provider can make or break growth plans
Having FedEx as one of our key logistics partners
paved the way for us to cut out all unnecessary distractions and to streamline our focus on our core activities. Having the ability to capitalize on your logistics services provider's extensive global network can be game-changing. With FedEx, we have been able to better serve and grow our customer base. Like any other industry, time is money. Reducing the delivery time of our products from suppliers around the world to Malaysia has been crucial and beneficial to our business.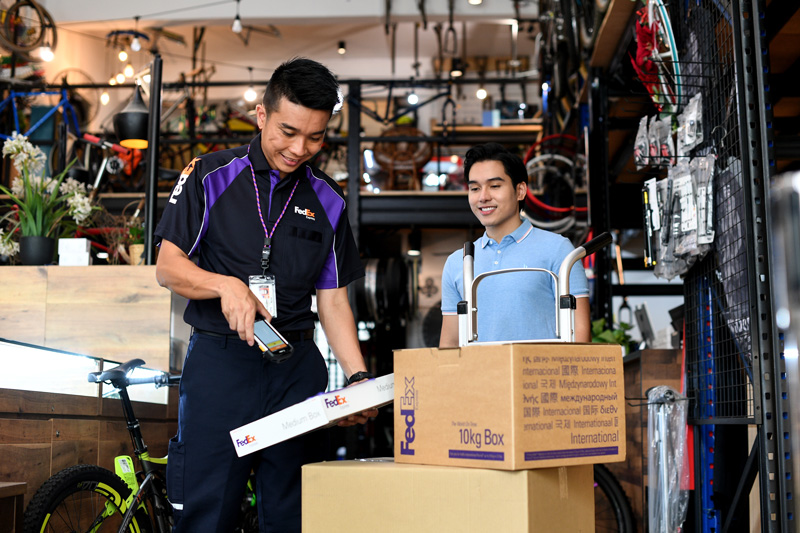 2. Nurturing our talent and our team is a long term play
People are the backbone of any organisation, and at PMC we have invested a lot of time in our team. Being united in our vision is a top priority and dedicating time to build culture and friendships has been rewarding. At the same time, clear instructions and goals keep us focused on the things that matter. Being able to communicate properly at all levels is extremely powerful.
3. Leaders who listen can make all the difference
One of the key traits any manager or leader must have is the ability to listen. Most people listen with the intent to reply, but a good leader understands that in order to empathize and connect with others, you have to first understand them.
4. Growing a network is crucial
No man is an island and that saying certainly holds true from personal experience. PMC has greatly benefited from the network of like-minded entrepreneurs the team has built over the years. During the early stages of the pandemic, we were comforted to know that it was a shared struggle that we were all in together. We had the team and our business network to bounce off ideas with, which was a tremendous help.
The past 18 months have no doubt brought unprecedented challenges, but also provided us with many opportunities. That said, we are excited about the workspace of tomorrow and how our products will be launched in the future.
In conclusion, we should always remember to adapt and amend our businesses accordingly. Don't be afraid of change and always continue to test and try new strategies.
Tips, learnings and insights from SME experts are essential, too.
Don't forget to explore the rest of the site
, which I've found to be a content-rich resource that helps provide guidance and industry updates relevant to the SME community of Asia Pacific.
Related Posts
5 Ways SMEs Can Unlock Growth In A Post-COVID World

4 Ways SMEs Can Navigate The New Normal Post-COVID 19

The Top 3 Digital Marketing Best Practices For SMEs During COVID-19
Savvy Shipping
Tips To Help Build
Your Business

VISIT OUR SMALL
BUSINESS CENTER