Managing Risk In Healthcare Supply Chains
There are more factors to consider than just speed and security when managing your global healthcare product shipments.
The global healthcare industry is undergoing huge changes led by biological and medical sciences, with many top tier pharma companies now seeing half their revenue coming from biologics.

This kind of growth is leading to rising transportation, and Asian pharma companies are forecasting spends of around US$ 5 billion by 2021 – with a third of total spend directed at global cold chain logistics[1].

The global cold chain logistics market size was valued at $159,988.1 million in 2018 and is projected to reach $585,105.6 million by 2026. 1Yet all too often, the added dimension of risk is downplayed when assessing costs.
Healthcare is a sector where quality, integrity and security of the shipment can be life-changing; where crucial clinical trials can be compromised with just a small change in temperature; where regulatory compliance is not just rising, but constantly shifting.
That's why the answer isn't always obvious.
If we want to know how much it costs to run an effective healthcare supply chain, we can't just look at bare basics like price, speed, reliability or security. We have to delve into specific and important factors like temperature control, light sensitivity, environment in the shipping container such as humidity, duration of the shipping route, destination and more.
Like nearly every other area of commerce, healthcare is very much a global market. We must proactively mitigate risks from extended supply chains that stretch across more geographic regions and trading partners than ever before.
So what should healthcare companies expect of their logistics providers when it comes to comprehensive management of their global healthcare supply chains?
1. Does the provider have a robust operational process and plan in place to handle contingencies in advance?
A good analysis should compare and validate transportation lanes, modes, contingency planning and protect the integrity of a product during the shipment journey.

2. Does that logistics provider adopt best practices to ensure they adhere to industry quality benchmarks?
Good Distribution Practices (GDP) and International Air Transport Association (IATA) "gold standard" guidelines should be factored into a set of standard operating procedures (SOPs).

3. Does the provider offer you a distribution solution that best balances costs and quality while preserving the integrity of the product to be shipped?.
FedEx surveys show that quality is by far and away the most important attribute for pharma companies today, who want to assure product stability and better manage risk.


So – have you considered all the above? An established logistics partner will have specialized teams and networks in place designed to support specialized supply chains. Make sure you use them to your advantage.
Related Posts
Enhanced Connectivity Is Disrupting Asia's Logistics

The Latest
Newsletter to Your Email
Get relevant and
timely information
sent directly to
your inbox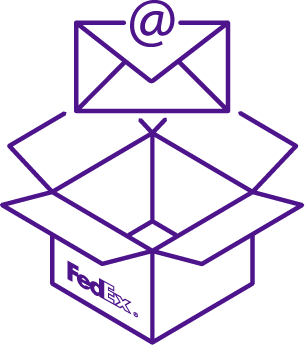 Please select
your location:
Australia
China
Hong Kong S.A.R, China
Indonesia
Japan
Macau S.A.R, China
Malaysia
New Zealand
Philippines
Singapore
South Korea
Taiwan, China
Thailand
Vietnam
Others