Live Shopping Is Fueling An
E-Commerce Explosion In Korea
The pandemic has changed online retail habits, with many Asian shoppers buying in real-time on their mobile phones via a live commerce platform.
In Korea, shopping is an event in itself – and no longer one you need to attend in person. South Korean online retailers are boosting their offerings to meet the new trend of live commerce, which combines streaming and e-commerce. With a contactless economy emerging in the wake of COVID-19, online purchases have accelerated e-commerce dramatically.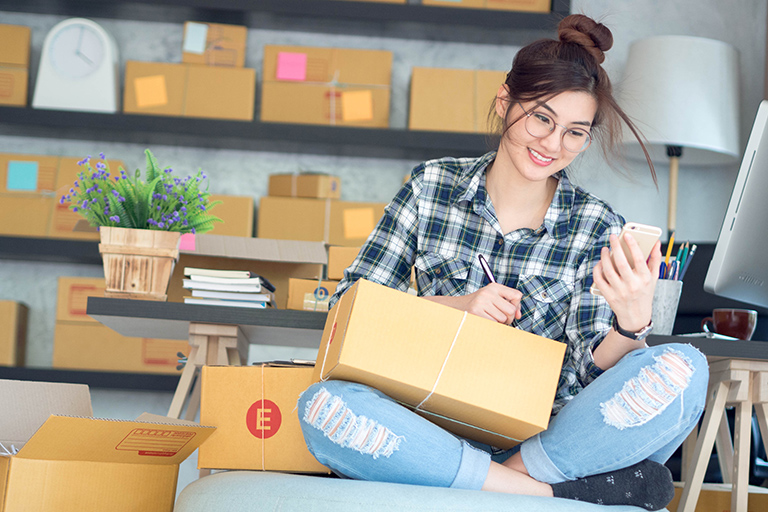 Domestic sales in Korea's e-commerce space reached KRW 116 trillion (USD 104.1 billion) in 2020, putting Korea at number 5 in the world for online shopping. And the strong push to digital products is unlikely to reverse once the pandemic is over.
What is live commerce?
Live commerce
was first popularized by individual entrepreneurs through social media platforms, especially Instagram. Things really took off in 2020, when Naver and Kakao -Korea's biggest social platforms - jumped in. Live commerce is similar to traditional TV home shopping. It allows viewers to chat in real time with the account host by sending messages through the platform. Millennials and younger generations who grew up with mobile phones are key targets for live commerce.
What are the benefits of live commerce?
A big advantage is live interactivity. While online retailers only use images and text to introduce their products, live commerce offers an enhanced experience and the opportunity to watch hosts use or demo the items via video - plus answer questions in real time. This builds greater trust in the products and increases chance of purchase. Customers even receive discounts on-air, which again means a higher conversion rate.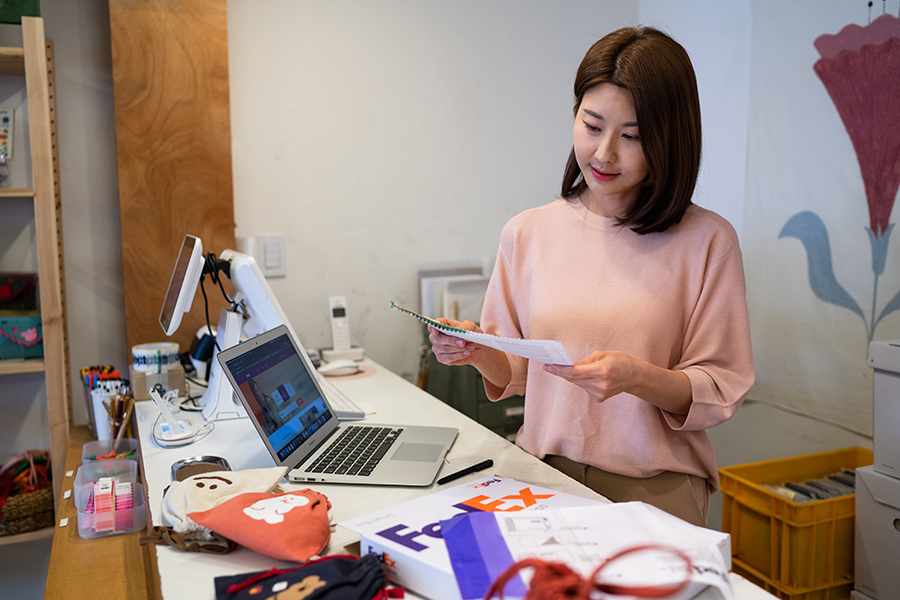 For instance, by leveraging live commerce in China, more than 100 Korean small and medium-sized enterprises (SMEs) who are exporters, generated sales of KRW 6.7 billion (USD 6 million) over two months during 2020 Single's Day (November 11) and Double 12 (December 12). Online retailers all over Asia are realizing that the live streaming trend can be leveraged at year-end festive peak seasons to maximize growth.

How fast is live commerce growing – and how can your online business benefit?

From an approximate KRW 400 billion (USD 356 million) market in 2020, the financial community predicted the live commerce market would grow to KRW 10 trillion (USD 8.9 billion) by 2023. Korean SMEs are set to take full advantage, with online exports rising by 71% increase year-on-year.

Live commerce is boosting cross-border e-commerce, but to tap into this booming opportunity, e-retailers and SMEs need to offer fast and reliable delivery options.

Having the right logistics partner– to bridge the online and physical experience – is critical. Online customers must be fully satisfied with how seamlessly their delivery arrives.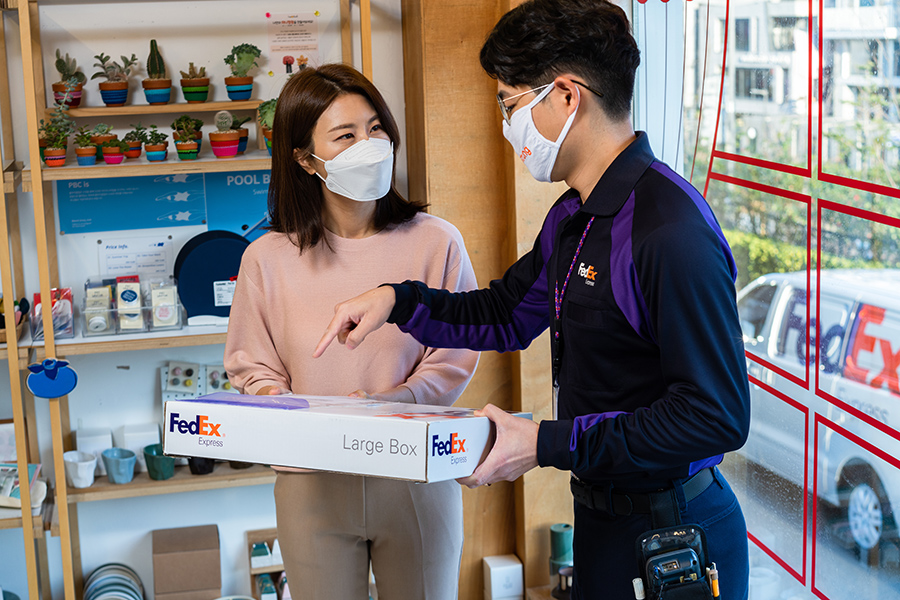 Lean on the experts!
By teaming up with logistics providers that have global network and shipping solutions, SMEs can save time and ship internationally with trust and confidence. They'll experience simpler processes overall by leaning on the logistics provider's network and shipping expertise. Challenges such tracking, customs clearance and returns needn't be a hassle anymore - meaning SMEs can focus on business growth instead. At FedEx, we're helping SMEs grow their e-commerce business and get ready for what's next.
There are a range of digital solutions that offer convenience; streamlining the e-commerce ecosystem for FedEx customers:


With FedEx Delivery Manager, e-tailers can offer their customers more control over how they want shipments delivered. They can customize their delivery preferences, including time and location, at no extra cost.


FedEx Electronic Trade Documents allows SMEs to submit documents for customs clearance electronically. Getting a head start on customs clearance helps you avoid potential delays.


FedEx Ship Manager helps prepare multiple shipments conveniently and efficiently online. You can quickly calculate the cost of your shipments and transit times. You can also save frequently used information such as addresses for future shipping.
And to help more Korean businesses join the e-commerce wave, we're teaming up with
e-commerce and SME associations
that offer shipping discounts and host regular webinars on shipping tips. Plus, we've just launched a new partnership program. We're teaming up with e-commerce platforms and players across Asia Pacific to empower SMEs to grow their
businesses
.
There's never been a better time to grow your e-commerce business. Bookmark our dedicated
e-commerce page
for the trends and resources that can help you stay one step ahead.
Related Posts
Korean SMEs Need Continued Support Post COVID-19

How A South Korean Start-Up Is Transforming The Home Cleaning Service Industry

What SMEs Need To Know About Shipping And Social Commerce