How To Manage Healthcare Supply Chain Risk Post COVID-19
Are you aware of all the factors that can impact how you manage your global healthcare product shipments?
The global healthcare industry has undergone huge changes led by biological and medical sciences over the last decade. Many top tier pharma companies now see a bulk of their revenue coming from biologics. The pharmaceutical market size in the Asia Pacific was valued at
US$ 3.62 billion in 2021 and is estimated to worth US$6.18 billion by 2026.
This kind of growth is leading to rising transportation needs – these products have to be shipped worldwide, every day of the week. On top of that, recent events have impacted the cold chain and pharma industries in an unprecedented way. The necessary transportation of COVID-19 vaccines across the globe has transformed the market and changed the face of healthcare shipping in comparison to just 18 months ago.
The global cold chain logistics market
reached a value of US$13.3 billion in 2020 and is expected to grow
at a CAGR of 7% during the forecast period 2021-2026. With more shipping comes added uncertainties, from the speed and quality of the shipment to securing access to enough capacity, especially in an environment where shipping vaccines have taken precedence over regular pharma products or medicines. But even now, with a global cold chain logistics market worth billions, the added dimension of risk is downplayed when assessing costs.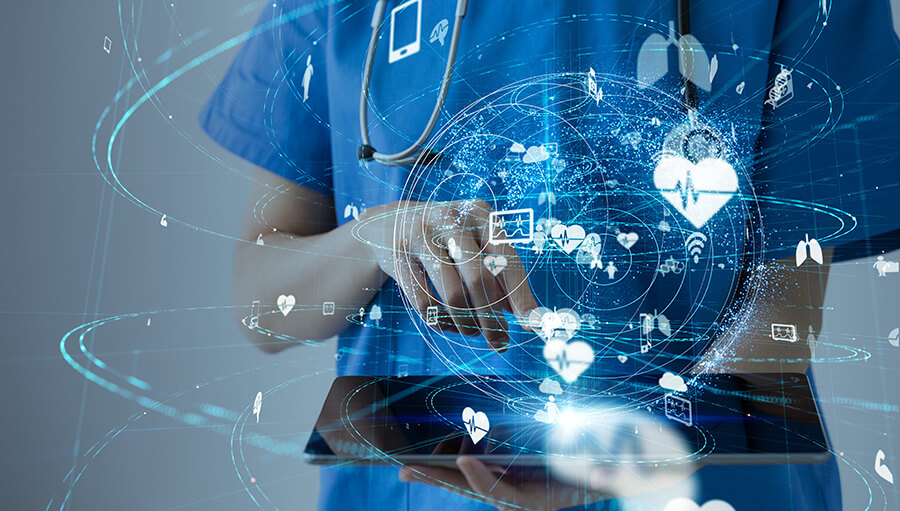 Healthcare is a sector where quality, integrity and security of the shipment can be life-changing . Crucial clinical trials can be compromised with just a small change in temperature. And regulatory compliance isn't just rising, but constantly shifting.
Now more than ever, risk management is essential
If we want to know how much it costs to run an effective healthcare supply chain, we can't just look at bare basics like price, speed, reliability or security. We have to delve into specific and important factors like temperature control, light sensitivity, conditions in the shipping container such as humidity, duration of the shipping route, destination, COVID-19 related capacity crunches, and more.
Like nearly every other area of commerce, healthcare is very much a global market. Healthcare supply chains are stretching across more geographic regions and trading partners than ever before. That means we must be proactive in how we mitigate risk.
So how can logistics providers support healthcare companies when it comes to managing their supply chains in a post-COVID world? Here are the questions you should be asking:
1. Does the provider have a robust operational process? Are they prepared to handle contingencies in advance? Have they done it before?
COVID-19 has moved the world on from a just-in-time supply chain model to one that builds in contingencies that stop businesses getting caught short. We're calling this a 'just-in-case' supply chain. Analysis procedures should compare and validate transportation lanes, modes, contingency planning and protect the integrity of a product during the shipment journey. We've actually developed a
COVID-19 Information Hub
to help businesses troubleshoot and overcome shipping obstacles.
2. Does the logistics provider adhere to industry quality benchmarks?
Good Distribution Practices (GDP) and International Air Transport Association (IATA) are the gold standard guidelines that should be factored into a set of standard operating procedures (SOPs).
3. Does the provider help you balance costs and quality while preserving the integrity of the product to be shipped?
FedEx surveys show that quality is by far the most important attribute for pharma companies today, who want to assure product stability and better manage risk. Our customized healthcare solutions have been created with all this in mind. From quality assurance to temperature control to time-definite shipping,
find out more about our healthcare shipping solutions here.
So – have you considered all the above? An established logistics partner will have expert teams and robust networks in place designed to support specialized supply chains. Make sure you use them to your advantage.
For more stories on how we're supporting our customers through COVID-19,
visit us here.
Related Posts
Why Healthcare Supply Chains Need To Be Pandemic-Proof

Building Reliability In Healthcare Supply Chains

Logistics Of Healthcare Amidst Global Uncertainties