Korean Pharma Continues To Thrive
Growing demand for Korean healthcare shipments means reliable cold chain logistics is more crucial than ever.
The megatrends of longer life expectancy, global population growth and the rise of the emerging market middle class are driving an increased demand for healthcare goods. This demand is forecast to grow as the Asia Pacific middle class expands to account for
two-thirds of the global middle class by 2030.
The growth of the healthcare industry is a good news for Korea, representing one of the largest pharmaceutical markets in Asia. However, as a consequence of the COVID-19 pandemic, the predicted growth rate of the Korean pharmaceutical market in 2020 has been reduced from 8.6% to 4.4%. This equates to a market loss of over 800 billion KRW. It is expected that the Korean pharma market will begin its recovery in the latter half of 2020, and reach full recovery by
2021
. Despite the current climate, Asia Pacific sees a growing demand for the transport of a range of healthcare shipments, including highly sophisticated clinical trial logistics; high-value pharma and biologics; medical devices; and, temperature-sensitive shipments.
Korean healthcare businesses can ride on these opportunities by expanding their business to overseas markets. Key to their expansion is optimizing their supply-chain to deliver these potentially life-changing shipments.
Logistics and transport need to be integrated into a company's Quality System to ensure compliance with the regulatory and customs requirements in different markets. It's crucial to collaborate with a reliable logistics provider that can offer quality assurance for the entire transportation process. This includes a detailed audit trail throughout a shipment's journey and Corrective and Preventative Action (CAPA) with proven standard operating procedures and protocols.
Given that about 40% of all healthcare products are temperature-sensitive, cold chain transportation plays a critical role in shipping these goods around the world. The right logistics partner will have cold chain best practices in place. This means a specific temperature range is maintained throughout the shipping process while ensuring completion timelines are upheld and budgets are managed. Together with a logistics provider, healthcare companies can pre-set KPIs and measurement, and implement technical tools like tracking devices, calibrations and reporting procedures.
The logistics provider needs to offer end-to-end temperature-controlled vehicles that are optimized to handle cold chain shipments from pick up to delivery along with a range of services while the shipment is in transit. For example, passive packaging technology utilizes phase change, dry ice and gel packs to maintain temperature, while active packaging technology has power sources for fans or compressors.
Visibility, control and security of healthcare products throughout the shipment journey are vital. Companies need a logistics provider with the technology that can offer monitoring of and notifications about the integrity of the shipment.
Unexpected situations can happen. A logistics partner must have contingency plans in place so that proactive steps can be taken if issues arise during the shipment's journey. In addition, it's essential that the logistics provider has cold chain facilities in key airport gateways so that shipments can be stored at the right temperatures when necessary.
Korean healthcare companies can follow these steps for success by collaborating with a reliable logistics provider so that their shipments reach their destinations safely and securely. Between high-profile legal and experimental complications, the Korean pharma industry has suffered tremendous setbacks. However, in the coming years, South Korea has committed to
continue investing in its pharmaceutical and biotechnology sectors,
creating a promising future for such markets on both a local and global scale.
To keep track of these and other pharma industry developments in APAC, visit our healthcare page
here.

The Latest
Newsletter to Your Email
Get relevant and
timely information
sent directly to
your inbox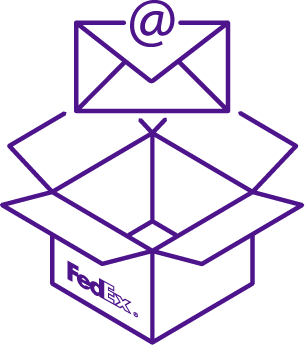 Please select
your location:
Australia
China
Hong Kong S.A.R, China
Indonesia
Japan
Macau S.A.R, China
Malaysia
New Zealand
Philippines
Singapore
South Korea
Taiwan, China
Thailand
Vietnam
Others