Delivering Possibilities Around The World
Find out how FedEx multiplies opportunities for businesses, and how our mission can help your business succeed.
At FedEx, we tap into the same size, scale and network used in our day-to-day operations to multiply positive outcomes for people around the world. There are very few businesses worldwide with the expertise to connect 99% of global GDP, enable growth wherever we operate and be a thoughtful steward of the environment – all at the same time. We're lucky to be one of them. And we proudly own this responsibility every day, everywhere.

We're also dedicated to helping small business enterprises (SMEs) expand globally. We know how vital their role is to the Asian economy – and we believe SMEs will keep Asia moving forward. It's our job to help to forge the right connections for entrepreneurs and enterprises everywhere.

As connected communities flourish, businesses prosper and people thrive, the world becomes a better place — now and in the future.
So what exactly have we been up to in Asia Pacific?
1. We multiply growth:

 From June 2017 to May 2018, FedEx enhanced its operational network in the region. We introduced new flights to connect businesses to more opportunities around the world. For example, new routes launched in 2018 connected Hanoi, Vietnam to the FedEx Asia Pacific Hub in Guangzhou, China as well as Sydney, Australia to Singapore. New routes help businesses expand internationally by giving them better, faster access to global trade.

2. We multiply good:

FedEx volunteers in APAC contributed over 3,000 hours of their time to our FedEx Cares program. As a responsible road user, FedEx volunteers regularly supports Safe Kids, an organization promoting pedestrian road safety for children across China, Korea, Philippines, Thailand and Vietnam.  We help create Safe School Zones so students can walk to and from school in safety.

3. We multiply efficiency:

FedEx deployed 48 pure electric vehicles in 13 cities across China in 2018,  helping reduce fuel use and emissions. From June 2017 to May 2018, our efforts to apply our Reduce, Replace, Revolutionize approach collectively resulted in a 39.6% improvement in vehicle efficiency from its 2005 baseline.

4. We multiply potential:

FedEx has received consistent recognition as an employer of choice. In APAC, we've been named 'Best Employer in Asia Pacific' six times. Earlier this year, FedEx was ranked 10th in Fortune's "World's Most Admired Companies" list. It's the 19th consecutive year that we ranked among the top 20 -  15 of those years amongst the top 10.
Fancy finding out more? Our
2019 Global Citizenship Report (GCR
) celebrates the accomplishments we're most proud of.  The report also provides updates on our strategies, goals, programs and progress across the enterprise for FY18.
Looking ahead, we are continuing to connect the world responsibly and resourcefully. Read more about how we multiply opportunities through our social responsibility initiatives
here
.
Related Posts
How Cross-border Shipping Can Take Your Business Global (Part 1)

Enhanced Connectivity Is Disrupting Asia's Logistics

SMEs: Start Planning For Peak Season Earlier

The Latest
Newsletter to Your Email
Get relevant and
timely information
sent directly to
your inbox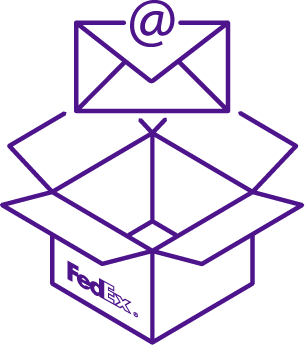 Please select
your location:
Australia
China
Hong Kong S.A.R, China
Indonesia
Japan
Macau S.A.R, China
Malaysia
New Zealand
Philippines
Singapore
South Korea
Taiwan, China
Thailand
Vietnam
Others