Enhanced Transparency And Security With Blockchain Tech
Having first attracted attention as the technology underpinning virtual currencies, blockchain is now revealing an extended set of possibilities beyond the financial realm.
Blockchain has been something of a buzzword in recent years. First tied to cryptocurrency, this upstart technology offers far more possibilities than finance tech. But how?
What is blockchain?
Let's start from the top. Blockchain technology adopts a distributed processing structure in which data is shared throughout the entire network rather than saved on a specific server. The name "blockchain" comes from the way data is recorded in units called blocks, which are strung together like the links in a chain. Any attempt to tamper with the data in individual blocks requires the entire body of data to be rewritten. This mechanism guarantees the legitimacy of blockchain data, which is said to be effectively impossible to corrupt.
The fact that blockchain data is shared among network participants means that information is easily traceable, a highly beneficial characteristic that allows for the advancement of smart contracts and the effective recording and management of transactions.
The financial industry was the first to introduce blockchain back in 2015. Fast-forward a few years and other industries are reaping the benefits too – logistics being one of them. Blockchain has even
been put to use by global humanitarian agencies
to swiftly send relief resources to refugees and those in need of aid across the globe.
Making use of blockchain technology in the logistics industry
In the field of logistics, blockchain has possibilities for tracking, as it leaves records of data that are almost impossible to falsify. Blockchain allows a package to be tracked through every stage of the supply chain, from the moment it's shipped to the moment it reaches the consumer. Retailers would be able to monitor the condition of merchandise before its arrival on shelves, assuring product quality and consumer peace of mind. Easy access to saved transaction information would make for secure payment and settlement processes and provide sufficient data that would help in determining rates.

The information that can be added to a blockchain is not limited to package conditions. It could include photo IDs for delivery personnel and procedures for pick-up and delivery, strengthening security and reducing the chance of theft.

Better visibility of performance would lead to greater supply-chain efficiency, both by logistics departments and partner companies. Blockchain also makes it easier to identify redundancies and other issues in intermediate distribution. And the improved ability to monitor fluctuations in demand and transportation volume should give rise to new ideas to do business.
Embracing innovation
As the
logistics industry embraces blockchain technology
, FedEx is focusing on innovative ways to provide the visibility required by customers up and down the supply chain. Blockchain is enabling that by improving package visibility even before entering and after exiting the FedEx system.
FedEx handles millions of records each day, and our experiences have led us to think of blockchain as a secure chain of custody that could transform the logistics industry. With such goals in mind, we're engaged in extensive trials with the goal of achieving greater transparency throughout the supply chain.
And at the FedEx Institute of Technology, established in 2003, we work with the University of Memphis to conduct
leading-edge research in 12 fields
, including AI, automated systems, cyber-security, and of course blockchain.
While blockchain tech is still in its relative infancy, leveraging the technology effectively in the logistics space will require cooperation with a range of organizations and businesses. At FedEx, we'll be watching closely to see how we can play a leading role in the advancement of this technology – for the benefit of all.
Related Posts
Asia SMEs: Take Advantage Of The RCEP Trade Deal

Advice On Growing Your Business From Other SMEs

Paving A Sustainable Business Future for SMEs

The Latest
Newsletter to Your Email
Get relevant and
timely information
sent directly to
your inbox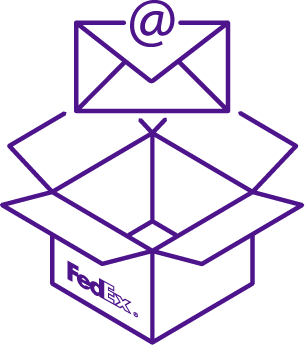 Please select
your location:
Australia
China
Hong Kong S.A.R, China
Indonesia
Japan
Macau S.A.R, China
Malaysia
New Zealand
Philippines
Singapore
South Korea
Taiwan, China
Thailand
Vietnam
Others