Moving Global Aid Shipments During Crisis
The size and strength of our global network means we can mobilize quickly to move aid to where it's needed most – addressing the urgent healthcare needs of some of the world's most underprivileged communities.
When a 7.2-magnitude earthquake devastated Haiti in August 2021, close to a million people were left in dire need of humanitarian assistance. The quake took a particular toll on the country's already struggling healthcare system. Already ill-equipped, hospitals were unable to accommodate thousands of injured patients.
Relief organizations needed to swiftly mobilize to provide aid. This was easier said than done. Much of the damage occurred far from Port-au-Prince, the capital - away from the infrastructure of roads and airports critical to delivering help. Still, in less than a fortnight, the International Medical Corps established a fully functional emergency field hospital in the hard-hit southwest town of Aquin. Dedicated chartered flights were key.
The field hospital functioned as a self-sufficient outpatient facility with the trained staff, supplies, and equipment needed to provide a wide range of medical services. At FedEx,
we shipped 79 tonnes of critical medical supplies to the worst-affected areas
. Our chartered flight was loaded with $8 million worth of prescription medications, IV solutions, emergency medical backpacks, and other supplies.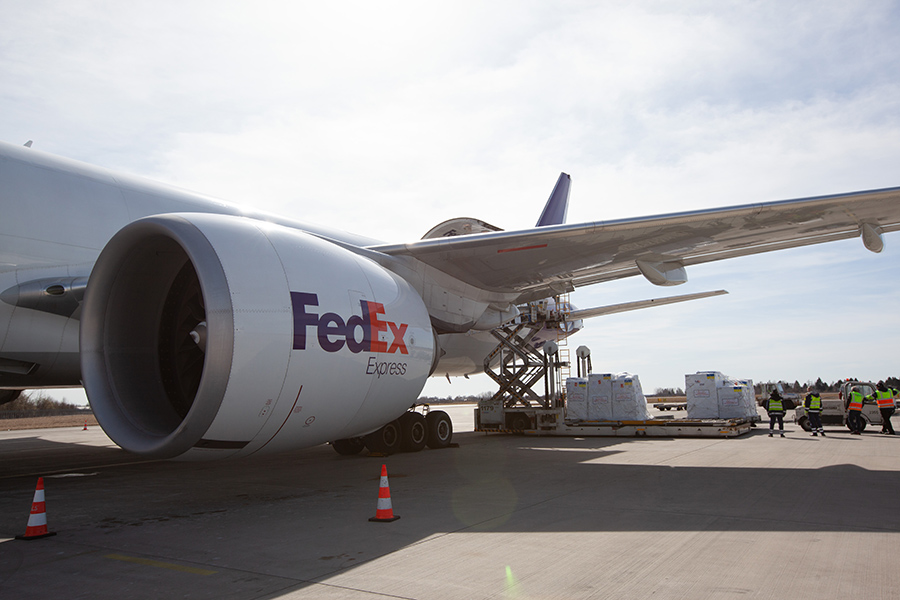 Behind the smooth operations was a robust logistics system capable of getting humanitarian aid to those that need it under intense pressure. The Haiti crisis is just one example of how logistics plays a critical role in delivering aid and hope to vulnerable communities around the globe.
Bridging the gap
In times of crisis, humanitarian aid serves as a critical lifeline for millions of people worldwide. That means that
logistics services are the invisible vein that connects the movement of relief supplies with people in need
. We've come a long way in how we as a society can mobilize in a disaster. Helicopters and vertical-takeoff-and-landing aircraft have been crucial. Improved techniques in rapid airfield construction have also enabled streamlined airmobile forces and their logistic tails to overleap terrain obstacles. This significantly reduces dependence on roads, airfields, and forward bases. Since these developments, humanitarian aid has saved multiple lives at a faster speed.
Over the past two and a half years, however, the health and economic shocks of COVID-19 have accelerated the need for moving aid across the world. Even countries with fewer reported cases still experienced severe impacts on livelihoods, household income, poverty, and food security. In many countries, the pandemic has further constrained access to medical care for maternal and child health.
Moving beyond the pandemic
In 2022, an estimated 291.3 million people will need humanitarian assistance and protection - a
significant increase from 235 million people just a year ago
, which was already the highest figure in decades. The need for humanitarian aid is keenly felt across the Asia Pacific region, which is home to
one-quarter of the world's conflicts
and several protracted crises.
Even as the COVID-19 situation eases, many countries across Asia still struggle to procure vaccines and other supplies. An equitable vaccine rollout is the ideal, and developing countries need support in vaccine procurement and life-saving medical supplies.
For example, India was gripped by a crippling COVID-19 resurge back in June 2021. Logistics services providers such as FedEx donated three dedicated chartered flights to deliver tens of thousands of oxygen concentrators, and hundreds of tonnes of medical supplies and aid. When Vietnam and South Korea were battling the surge of the Delta variant last year, FedEx was at the forefront, delivering hundreds of thousands of
COVID-19 vaccines and antigen test kits
to communities where these were needed the most.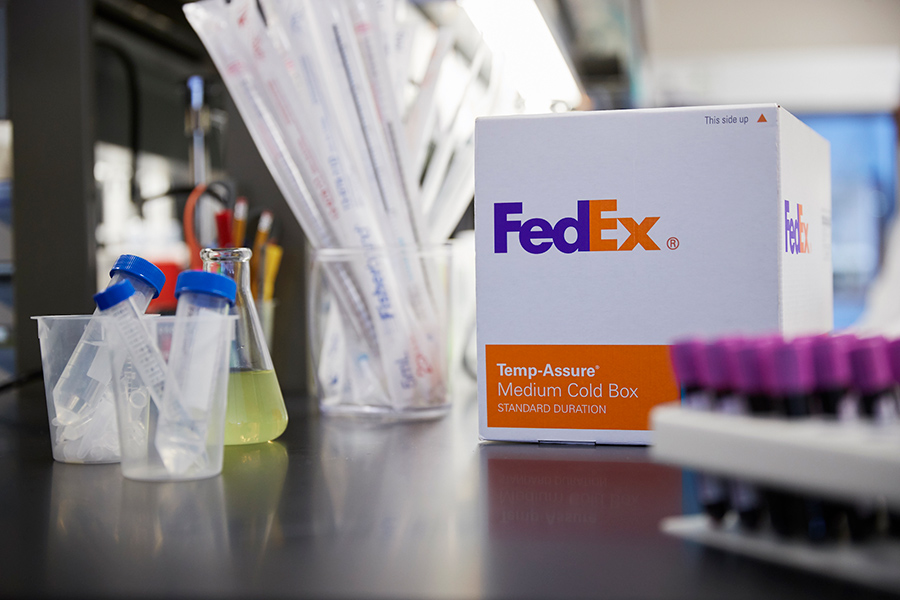 Up to now, FedEx has delivered approximately 14,000 COVID-19 related
humanitarian relief shipments
through close collaboration with governments and healthcare organizations worldwide. This demonstrates how the private sector is an important ally to the collective cause, mobilizing resources and strengthening emergency preparedness and recovery.
With the possibility of new variants still to emerge and complex geopolitical shifts over the last year, greater collaboration is needed to include the private sector in humanitarian coordination. Delivering humanitarian aid is about igniting hope and sharing support. FedEx has set an ambitious goal: to
positively impact 50 million people around the world by 2023
. We're committed to keep on leveraging our global network, leading healthcare delivery solutions and decades of expertise to help deliver more mission-critical aid to communities everywhere.
To learn more about how we
support humanitarian aid and the healthcare industry, head here
.
Related Posts
Transporting COVID-19 Vaccines Around The World

Vaccines, Pharma And Connecting The World Of Care

Building Reliability In Healthcare Supply Chains