How A Malaysian Skincare Brand Cracked The International Market
Dynamic Malaysian entrepreneur Kaii Lim shares secrets of how his local skincare brand made it on the international beauty stage by putting customers first.
Not every business owner makes it first time - and many start-ups don't make it past the first six months. Some ideas take a long time to come fruition. My current business,
CLEF Skincare
, was a slow burner. That's because the product had to be right. It took me years to research and curate a skincare formula that would work; including a relentless search for effective ingredients that target different skin-related issues, not just one or two.
But even before this, entrepreneurship was in my DNA. I've been an entrepreneur since my college days, starting with a clothing brand called 97Bros, and eventually a jewelry brand called 18Celebration.
Tapping a new type of marketing
Looking for ways to make advertising budgets stretch further, I began to dabble in a new form of marketing – online influencers. Unlike today when the influencer marketing industry is worth billions, influencer marketing was still in its infancy. However, it quickly proved to be the right platform for my brands, which quickly gained traction and exposure as a result.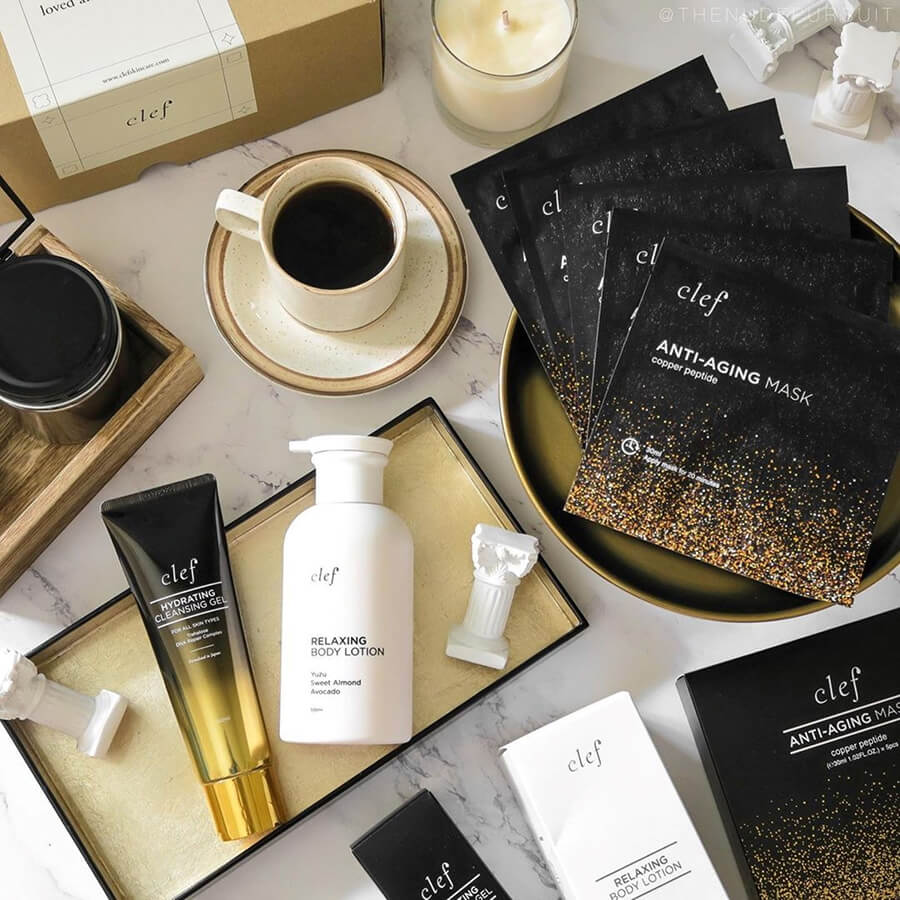 Looking for something new, in 2019 I kick-started a holistic skincare company with a business partner. We named it CLEF Skincare - CLEF being a combination of clean and effective, the two core principles of our products. Our philosophy for CLEF is that we don't want to treat skin issues - we want to uproot them. To do that, we need high quality ingredients that are indiscriminately friendly to all skin types and suitable for our environments. For example, in Asia many countries have high humidity and extreme temperature changes. And globally, urban living is blighted by pollution and exposure to different everyday chemicals.

Expanding overseas

From ideation to implementation, CLEF grew rapidly, fueled by innovative marketing, product innovation and strategic partnerships. One of the key partnerships was with the department store SASA, who provided us with the platform to stock our products in 72 of their stores. Our sales reached 50,000 sold products in just over a period of 20 months!

With the swift success of CLEF in Malaysia, I wanted to expand the brand further. Yes, Malaysia is my home turf and has a sizeable population, but ultimately the market is limited. The only way for CLEF to expand was to go international.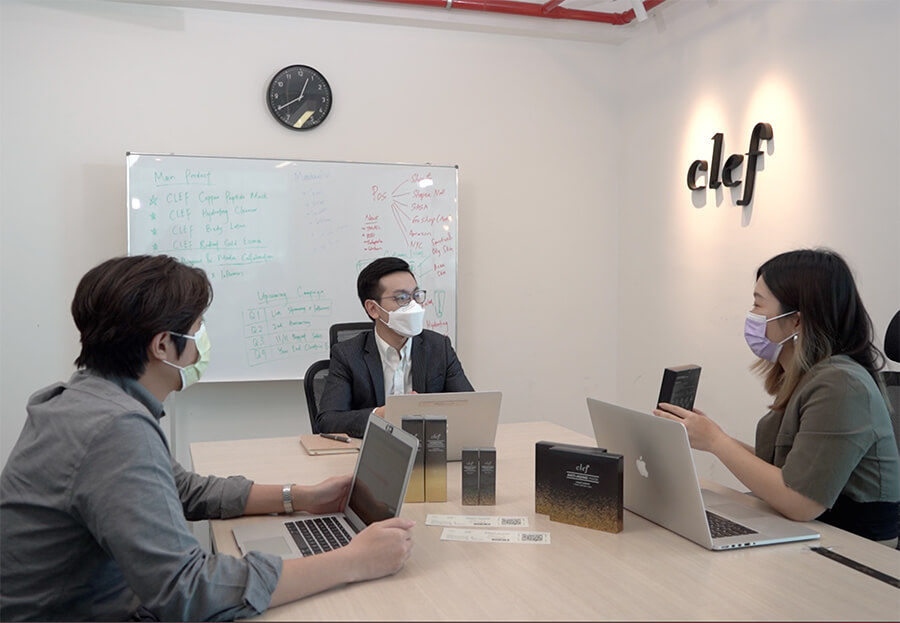 To get the brand name out to overseas customers, my team and I spent a long time strategically targeting the right influencers in each country and identifying suitable platforms for our marketing outreach efforts.

Within a brief period of one year, our overseas sales had penetrated 17 countries, and to this day, our four biggest markets for CLEF products remain the United States, Canada, the United Kingdom and Australia. We also serve other markets in Europe, such as Germany and Spain, and in Asia, such as Singapore and China.

Solving CLEF's logistical challenge

Any online retail business knows that logistics issues create unwanted delays, disrupt the customer experience and cause dissatisfaction that could rebound on them. During the early days of our international expansion, we faced multiple logistics challenges - long shipping times, delivery issues at the last mile, lack of verified receipt of the shipment, mis-delivery and more.

Once we started using FedEx, we had immediate access to a host of e-commerce solutions. We discovered an ideal balance between speed and cost, and I was able to pass the convenience of a hassle-free shipping experience on to my customers – a big win all-round.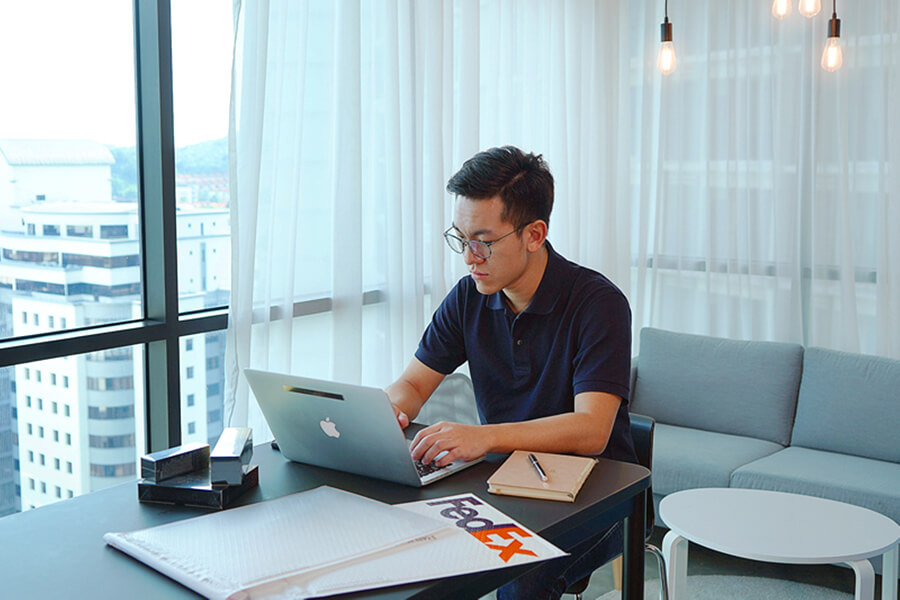 One feature that stood out for me was
FedEx Ship Manager™
, which allowed my team to prepare shipments and print shipping labels online. The platform also ensured everyone involved could see the status of each shipment, as regular notifications and updates would be sent to my team as well as the customer.
This is complemented by the
FedEx Delivery Manager International™
solution where CLEF's customers can customize their deliveries to fit their busy lives. Our customers can set notifications and receive a tracking number showing where the products are currently in the delivery journey. This has benefitted the business, as our customers have peace of mind and encounter a good customer experience. As business owners, we're hyper-aware that a positive customer experience is vital to a company's long-term business sustainability.
The importance of logistics for SMEs
One of the most crucial propositions is also in keeping the transit period as short as possible. Our alliance with FedEx has been a strategic one, in that it has improved our shipping times and reliability to US, Asia and Europe.
Collaborating with a trusted, international logistics provider will enable scalability of a business. It's more than just delivery – it shapes how the business operates. Knowing the shipping capacity I have access to and speed of transit allows me to scale up my sales accordingly. It means I can plan long-term for marketing and promotions, as I know what quantities I can dispatch orders in and not experience delays in delivery.
Working with a seamless and reliable logistics provider has placed CLEF on a stronger footing. We continue to focus on broadening our reach in international markets – onwards and upwards!
For
more stories on how other SMEs are working with FedEx in APAC, head here
.
Related Posts
Making Flawless Beauty Accessible All Over The World

Taking A Malaysian Fashion Brand International

Taking Steps To Conquer Global Markets
Savvy Shipping
Tips To Help Build
Your Business

VISIT OUR SMALL
BUSINESS CENTER