Our COVID-19 Support Hub For SMEs In Asia Pacific
Our priority during the pandemic has been to keep our teams safe and get businesses back on track. Our COVID-19 information hub supports SMEs across the region.
Global efforts to stop the spread of COVID-19 have changed the world—and the way you do business. We're here to help businesses stay agile and resilient in the face of change.
Since the start of the pandemic, we've been delivering essential aid globally as well as keeping local business like yours moving. With COVID-19 recovery ongoing and SMEs and economies still being impacted, we're continuing to provide up-to-date resources and support for small business recovery.
Our job remains the same: to keep the world connected and supply chains open. Throughout, we've kept our planes in the air and our trucks on the road, which has proven essential for delivering critical shipments such as personal protective equipment, urgent medical supplies – and of course, COVID-19 vaccines.
Adapting to a changing world
Our
one-stop COVID-19 information hub
is here to provide guidance to Asia Pacific businesses.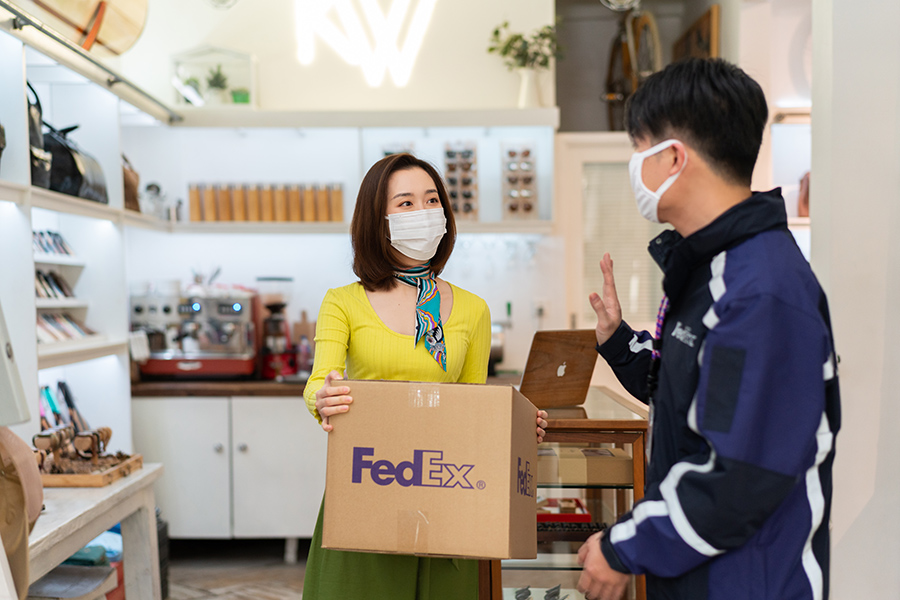 You'll find special
service updates
, business resources and everything you need to know about
shipping PPE
, including navigating customs.
Remember, we continue to operate and deliver for you and your customers everywhere as local conditions and restrictions allow.
Discover the latest updates and access COVID-19 recovery resources in your region here:
Related Posts
5 Ways SMEs Can Unlock Growth In A Post-COVID World

4 Ways SMEs Can Navigate The New Normal Post-COVID 19

7 Business Solutions In Response To COVID-19
Savvy Shipping
Tips To Help Build
Your Business

VISIT OUR SMALL
BUSINESS CENTER