Care And Co-Operation Amidst The Coronavirus
We lift the lid on how employees behind the scenes are working tirelessly to keep the wheels in motion.
To date, the outbreak of the COVID-19 virus has sent shockwaves around the world, with governments, health organizations, medical teams and businesses all springing into action to combat the effects on a global population and the world's economies. And nowhere more so than China, where our FedEx frontline teams have been busier than ever, working day and night to ensure the rapid delivery of foreign-donated medical supplies to affected regions.
Speed has always been important. Now it's imperative
For weeks, urgently-needed supplies from overseas have been flooding into the FedEx APAC hub in southern China's Guangzhou. The central hub for the whole of Asia Pacific, the Guangzhou Gateway is a hive of mass activity in even the most ordinary of circumstances. During COVID-19, however, it's been operating around the clock to ensure we can deliver assistance as speedily as possible to those in need.
A gateway for good
In order to transform an ordinary logistics hub into a high-functioning process center, special measures had to be put in place. Many of these were implemented by the Guangzhou employees themselves, who quickly felt the need to step up and deliver beyond the usual services. For example:
Establishing a special "green channel" to handle the new influx of queries from donor customers
Dramatically expediting goods clearance processes for customers sending supplies.
Working through the night to have goods ready for inspection by China Customs well before 6am the next day
Fast-tracking trans-shipments and onward transportation in order to reach destinations earlier than usually possible
Standing up to be counted
When we think of a global or even regional logistics network, it's often easy to forget the human individuals who carry out the labyrinth-like range of tasks involved.

We've gone behind the scenes to uncover some of the unsung heroes playing a critical role in the ongoing efforts for recovery and support for Wuhan and across China.
1. Wang Yong Zhen, Inspection Team, Guangzhou Gateway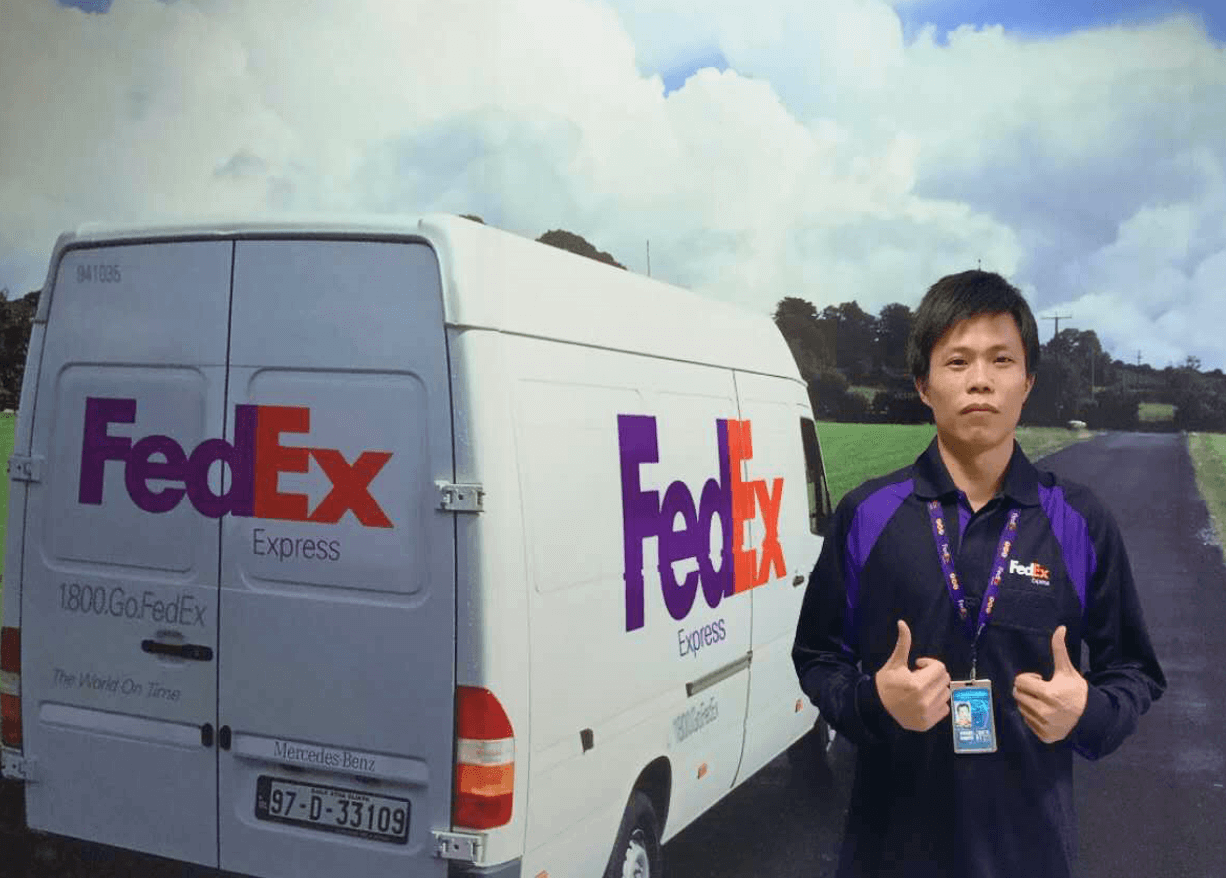 ''It's an honor to be part of Team FedEx, helping to contribute to society by delivering for good!''
Wang makes sure all goods and documents that need to be inspected by Customs are prepared by 8am and then helps Customs complete the inspection of that day's medical supplies. Before 10am, Wang helps load medical supplies for the final leg of their journey to Hubei Province.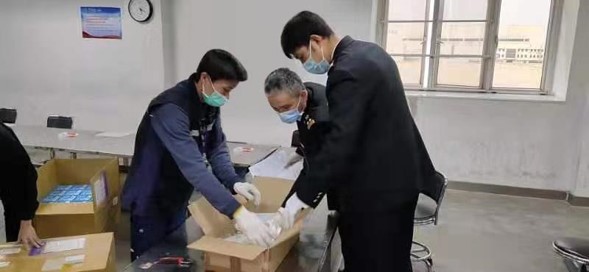 Wang Yong-Zhen working with China Customs
2. Zhang Hua, FedEx Supply Chain Team
On Chinese New Year's Eve, Zhang learned from a customer that there would be several batches of emergency medical equipment delivered to Wuhan hospitals. Recognizing the urgency, Zhang set to work immediately, preparing shipment order documents, arranging transportation vehicles, and coordinating with warehouse operators.

With astonishing speed, Zhang managed to ship the first batch of more than 500 pieces of medical equipment and components safely and quickly to the hospitals in Wuhan the next day. At 9pm that evening, Zhang received another batch of emergency shipment, which he actually delivered to the transit station himself.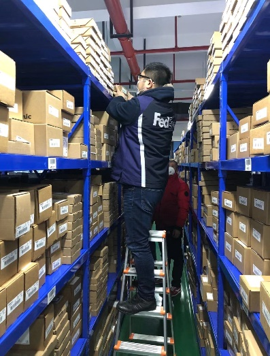 Zhang Hua preparing for shipment
3. Lu Qing, Import Clearance Customer Service, Guangzhou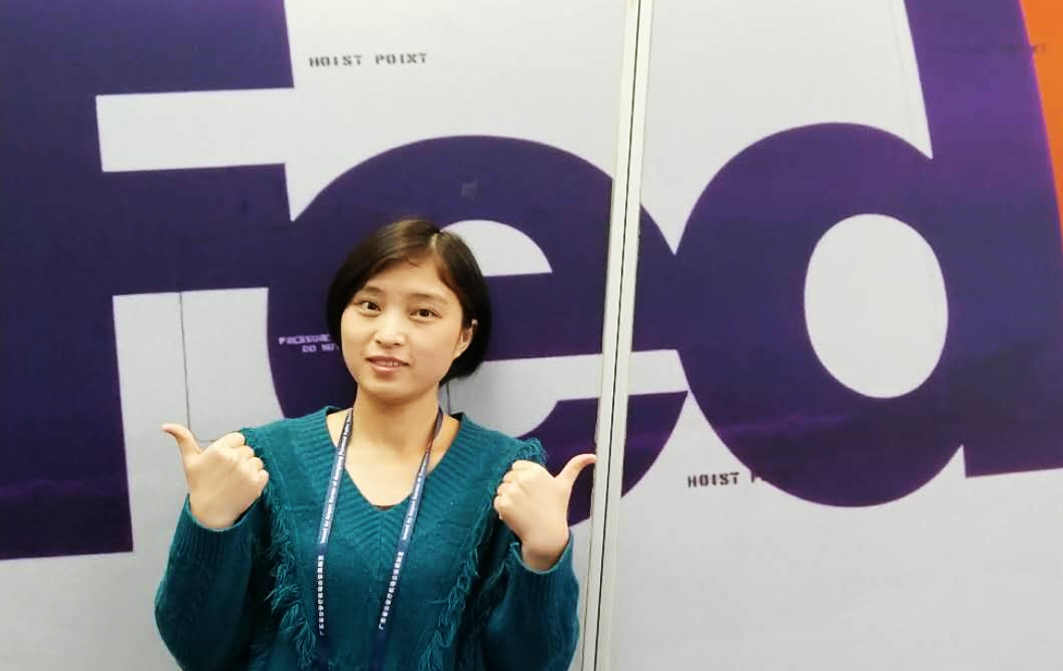 "We're standing up for our communities and working to deliver care in spite of obstacles."
Since the days before the first emergency shipment in January, Lu Qing has been a tireless communicator. She's in constant contact with local recipient organizations as well as the relevant teams within FedEx, ensuring all donated medical supplies can be customs cleared and delivered at speed.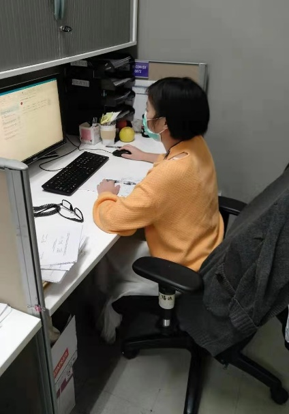 Lu Qing coordinating the delivery of medical supplies
4. Nan Guangjin, Courier, Chengdu
On the morning of February 6, Nan needed to deliver a medical supply shipment of more than 120 items, weighing more than 420 kilograms. After he delivered the shipment to the recipient, the recipient realized that their vehicle was too small to use for delivery as an onward donation in another district. Understanding the urgency, Nan stepped in to make the delivery himself as a gesture of goodwill to the community in need.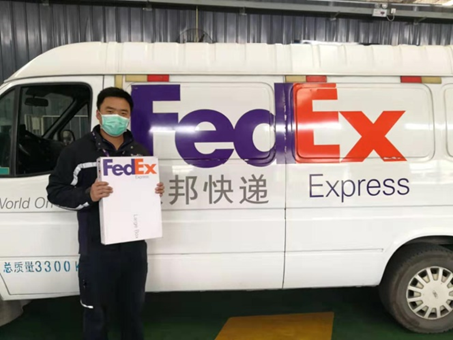 Nan Guangjin preparing for another delivery
5. Jiang Wen-Heng, Import Data Declaration, Guangzhou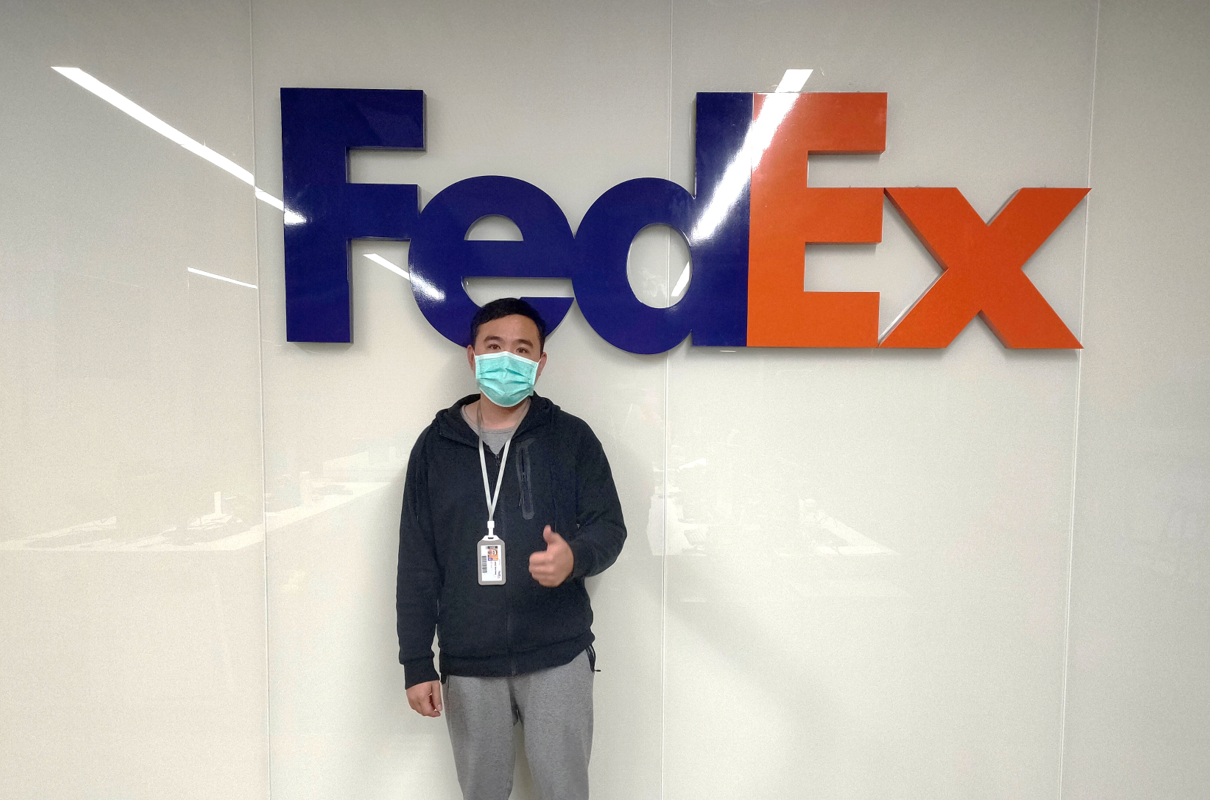 ''I feel it's my duty to make every FedEx experience outstanding.''
Jiang has been pushing to expedite the emergency shipments as fast as possible, starting before 7am daily to confirm customs clearance information ahead of arrival, declaring goods through express customs channel, and preparing the list of goods for X-ray inspection.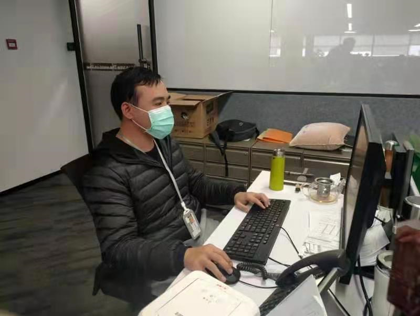 Jiang Wen-Heng reviewing custom clearance documents
6. Zhang Jiabo, Dispatcher, Yangzhou
With so many of Zhang's regular shipments now being urgent medical masks, he's been arriving work early to oversee the process and keep things running smoothly. Whenever he completes a delivery, he feels a true sense of fulfillment, and aims to help as many people as possible to get their emergency supplies sooner.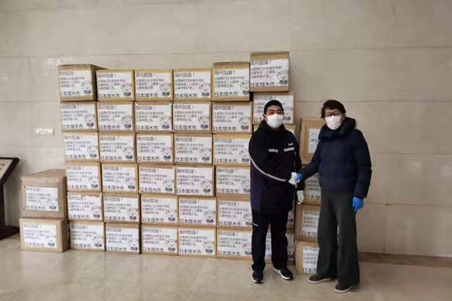 Zhang Jiabo overseeing the shipment of medical masks
These FedEx team members are just a handful of the many employees in Asia Pacific going above and beyond during a critical period for global health. Whether they are delivering for business or for urgent aid, we're proud to rely on their dedication and commitment to making a difference to communities everywhere.
Related Posts
Following In My Mother's Footsteps At FedEx

Why Every Business Needs Workplace Allies

Breaking The Bias: Meet The Women Of FedEx

The Latest
Newsletter to Your Email
Get relevant and
timely information
sent directly to
your inbox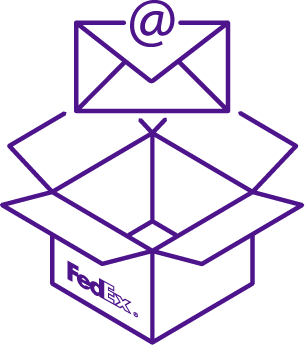 Please select
your location:
Australia
China
Hong Kong S.A.R, China
Indonesia
Japan
Macau S.A.R, China
Malaysia
New Zealand
Philippines
Singapore
South Korea
Taiwan, China
Thailand
Vietnam
Others