Empathy: The Most Important Leadership Skill
As hybrid workplace culture is increasingly prioritized, many successful businesses are driven by empathetic, compassionate leadership that puts people first.
Through good times and bad, one of the most important skills for vital leadership competency is empathy.
Creating a workplace that encourages empathy starts at the top. We've seen firsthand that an understanding and humanistic work environment - conscious awareness of the feelings of others and understanding their needs and motivations - has proven to be valuable to our organization throughout this pandemic. And
research has proven that empathy is one of the most important leadership skill
for shaping successful and inclusive workplace culture as well as driving business results.
Today's work culture is evolving rapidly. Hybrid and remote working have grown in preference. What can you do – as a business owner and leader – for your employees, no matter what size of staff you are leading?
1.Invest in relationships
It's vital to take an interest in your colleagues beyond your professional obligations. Make the time to check in and see how they're doing. There could be things going on in their personal lives that are hindering them from performing at work. These check-ins are key, especially at a time when some people continue to have difficulties adjusting to a new normal.
For employees working remotely, it's critical to keep open channels of dialogue, use tools to simplify communication, and foster a culture that encourages collaboration.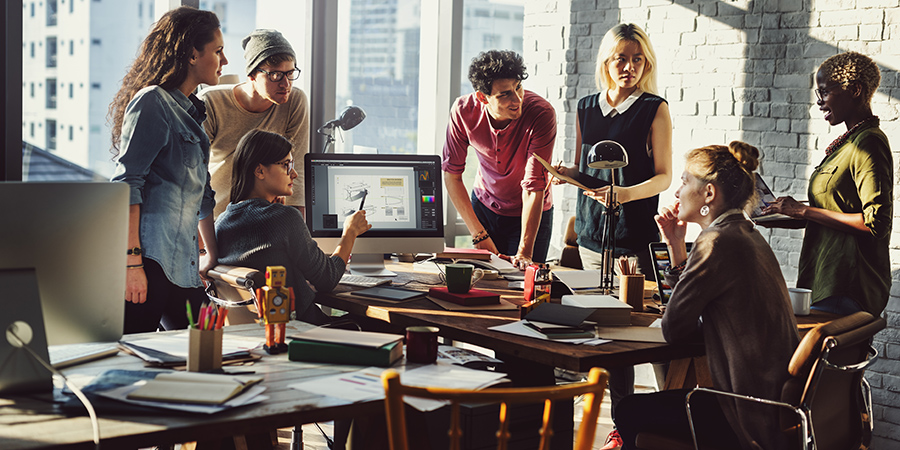 The more you interact and build camaraderie with your team, the easier it will be to keep them motivated and engaged. For instance, running most of your team calls with video helps maintain rapport.
2.Practice active listening
Active listening is hearing your team members' questions and concerns without judgment. Great managers are good active listeners who, through their actions, let their team members know they are being heard and understood. Stay calm and pay attention to your colleague while they share their side of the story. Repeating back what you are hearing and nodding in agreement or support helps your team member know you are really engaged. Simply listening can take you a long way in becoming an empathetic leader.
If direct interaction with your team members isn't always possible, it's good to have a feedback system where they can call or leave a message any time. FedEx has an 'open door' policy where anyone can meet with management at any level with comments, suggestions or questions. As leaders, we make ourselves available virtually on various platforms and invite our teams to reach out.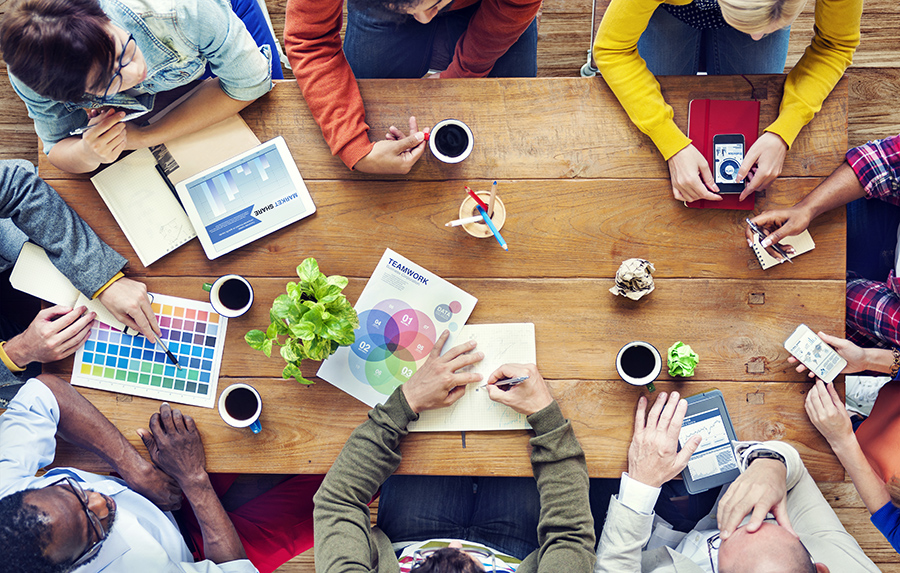 3.Challenge your biases
Every one of us may have some unconscious biases. Unlearning them can be difficult as these are formed at an early age and reinforced throughout adulthood. To resolve this, the first step is to be aware of what they are and how they affect our decisions.
Diversity, equity and inclusion (DEI) is now at the very top of workplace agendas,
so it's no longer possible to be complacent or fail to speak up and challenge yourself and others
Ask yourself if your own unconscious bias is affecting your perceptions of other people or their performance. Colleagues from different generations may have different working styles or approaches to the same project or task. Dismissing or disregarding each other's opinions can lead to conflict and a tense, stressful working environment – which can be felt even in virtual audio and video calls! An open mind and awareness of such biases will allow teams to connect and build stronger relationships.
As a global, multi-cultural company, FedEx makes a conscious effort to ensure DEI in our daily operations through policy, practices, services, and support programs. As a company, we strongly believe – and always have - that everyone deserves respect. Embracing diversity is part of who we are and what we do.
You can do it too. All it takes is a conscious effort from leadership to model the same level of respect for all employees regardless of gender, age, culture, interests or background. Practicing empathy starts from the top.
4.Make room for failure
At FedEx, we've never been averse to failure or taking risks.
Our founder and Executive Chairman pioneered overnight delivery services in the 1970s
and today, 50 years later, FedEx is continuing to transform the world by connecting people and possibilities. Team members must be encouraged to be honest, open with their ideas, and creative without fear of being mocked. Those who feel supported in this way are more likely to succeed as a team.
Practicing emotional intelligence and establishing relationships are crucial leadership competencies. leading Take a look within and really approach work relationships through the most sincere and humanistic lens. Remember, positive mental health and a happy team is directly corelated to productivity. Empathetic leaders who consistently get the best results from their teams lead with compassion and put people first.
Are you looking for leadership tips from business leaders and FedEx insiders on how to grow your business and lead your teams better? Follow our
LinkedIn
page for insights from across the Asia Pacific, Middle East & Africa region.
Related Posts
Celebrating 50 years of FedEx

How To Build Diversity, Equity, & Inclusion At Your Small Business

Embracing Equity And The Digital Gender Gap