Leading With Empathy In The Workplace
In the past, empathy was never seen as a necessity in business leadership. But now, it is becoming evident that empathy is a cornerstone of a successful enterprise.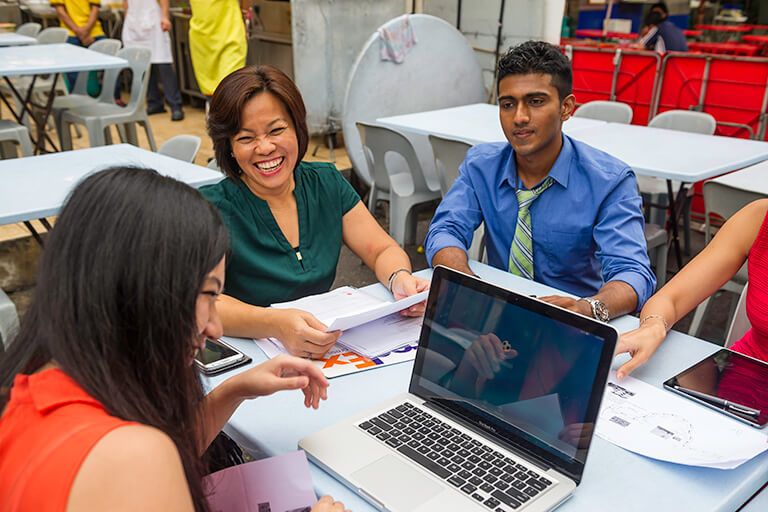 The COVID-19 pandemic revealed that one of the most important skills for vital leadership competency is empathy. It determines if leaders can move the business and organization forward during both good times and bad.

Creating a workplace that encourages empathy starts at the top. The empathetic work culture we built at FedEx - conscious awareness of the feelings and thoughts of others and understanding their needs and motivations - has proven to be valuable to our organization throughout this crisis.

When the pandemic hit and strict quarantine regulations were imposed, FedEx immediately established a set of operating protocols to keep our team members safe. As an essential service provider, we remained operational and delivered essential shipments such as medicine, ventilators, and PPE. Today, strict health and safety protocols remain in place in all our facilities and non-essential team members continue to work from home.

What can you do – as a business owner and leader – for your employees, no matter what size of staff you are leading?
1. Invest in relationships
It's vital to take an interest in your colleagues beyond your professional obligations. Make the time to check in and see how they're doing. There could be things going on in their personal lives that might be hindering them from performing at work. These check-ins are key especially at this time when people continue to have difficulties in coping with the pandemic. For employees working remotely, it becomes critical to pause and ask how employees are facing life in a pandemic world.

The more you interact and build camaraderie with your team, the easier it will be to keep them motivated and engaged. For instance, why not have your team calls on video? Check on people who may be 'hiding out' to see if they need help.
2. Practice active listening
Active listening means hearing your team members' questions and concerns without judgment. Great managers are good active listeners who, through their actions, let their team members know they are being understood. Repeat back what you are hearing to make sure you understand and helps your colleagues know you are really listening.

If direct interaction with your team members isn't always possible, it's good to have a feedback system where they can call or leave a message any time. FedEx has an 'open door' policy where anyone can meet with management at any level with comments, suggestions or questions. As leaders we make ourselves available virtually on various platforms and invite our teams to reach out.
3. Challenge your biases
Even the best leaders have biases. Unlearning them could be difficult as these were formed at an early age and reinforced throughout adulthood. While getting rid of our biases might be a long process, the first step is to be aware of what they are and how they affect our decisions.

Colleagues who come from different generations might have different working styles or approaches to the same project or task. This could result in dismissing each other's opinions, conflict and possible alienation and tense mental atmosphere – which can be felt even in virtual audio and video calls! An open mind and awareness of such biases will allow teams to pivot and build better relationships.

As a global, multi-cultural company, FedEx makes conscious effort to ensure Diversity, Equity and Inclusion in our daily operations through policy, practices, services, and support programs. As a company, we strongly believe – and always have - that everyone deserves respect. Embracing diversity is part of who we are and what we do.

You can do it too. All it takes is a conscious effort from leadership to model the same level of respect for all employees regardless of gender, age, culture, interests or backgrounds.
4. Make room for failure
FedEx isn't averse to failure or taking risks. Fred Smith took a huge one when he pioneered overnight delivery services in the 1970s and disrupted an industry, creating the entire system from the ground up and not showing profit for the first two years.
Failure is a necessary step towards growth and innovation. Making this work, however, requires a culture of trust and empowerment. Team members must be encouraged to be honest, open with their ideas, and creative without fear of being mocked. Those who feel supported in this way will more likely to come up with solutions that will lead to business success.
In the new normal, with drastically reduced in-person time with your teams, managing with empathy is critical. You need to take a look within and really approach work relationships as a human. Remember, positive mental health is a direct driver of productivity.
Are you looking for more tips from business leaders and FedEx insiders on how to grow your business and lead your teams better? Follow our
LinkedIn page
for insights from across the Asia Pacific region.