4 Ways Asia SMEs Can Build Sustainable Communities
Small businesses play a vital role in driving growth and innovation throughout Asia Pacific and globally. Here's how they can contribute to economic sustainability locally.
In a time when
7 out or 10 consumers prefer to buy from companies with an effective environmental, social and governance (ESG) strategy in place
, the spotlight is on how businesses can do their part to make a positive long-term contribution to the future of our planet.
But who has the opportunity to make the biggest impact? Governments and large corporations have their part to play, but it's the small and medium enterprises (SMEs) who are playing a critical role in driving growth and innovation throughout Asia Pacific. After all, SMEs account for over
97% of all businesses
in the APAC region.
The value of SMEs in future-proofing our planet
E-commerce and consumer shopping behavior has shifted rapidly over the last couple year. SMEs in Asia Pacific have digitalized their businesses faster than expected to meet the rising demand of consumers. As SMEs continue to become digitally mature, they're vital to driving economic recovery.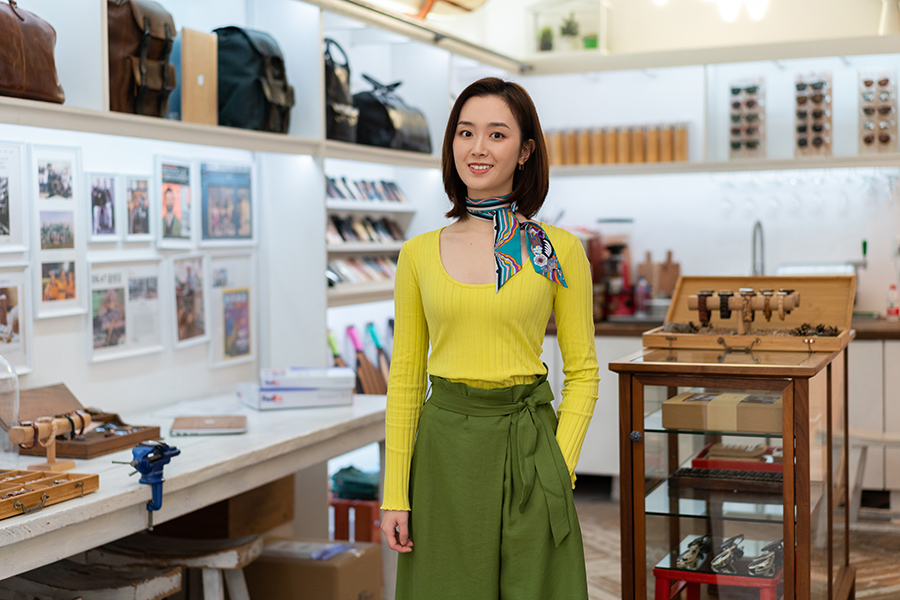 But SMEs have a social responsibility to not just contribute to the economy, but to think about the local community and environment as well. SMEs can practice sustainability by doing business in a socially responsible manner that reflects local and global social, environmental, and economic concerns. Going paperless, reducing waste, and committing to lower carbon footprint are just some of the ways to operate greener and more responsibly.

Need more tips? Check out these simple sustainability shifts that SMEs can incorporate into their businesses:

1. Save resources, go digital

The digital economy will continue to contribute to Asia's GDP in the next ten years. SMEs can lower operating expenses by bringing their business online. A fully digital business means that your store is open online 24/7, without the added costs of maintaining a physical store. Even a hybrid store could significantly reduce operating costs. Businesses can save on resources because transactions would be online and mostly paperless.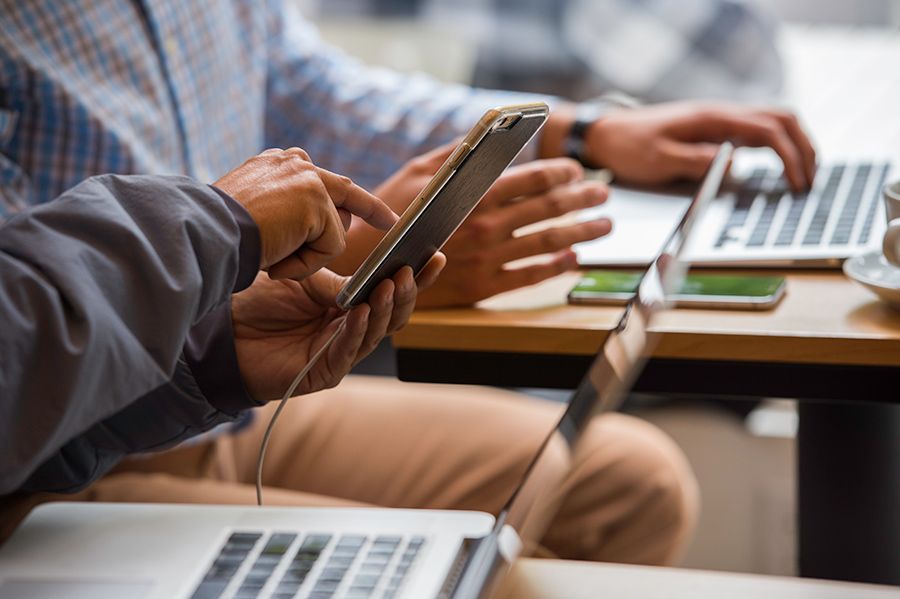 That said, one key challenge for being sustainable when selling products online is order fulfillment. Businesses need to rethink how they can be eco-efficient with their packaging without sacrificing the safety and integrity of their products upon delivery.
The good news is that you don't need to reinvent the wheel!
Green technologies
are already available such as biodegradable packaging and reusable pouches, paperless and mobile shipment booking, and the option to engage shipping providers
such as FedEx
, which is committed to achieve
carbon neutral global operations by 2040
.
2. Give back to the community
SMEs can enhance their brand by creating meaningful relationships and making an impact. Despite their struggles during the pandemic, we've seen small businesses step up to support their local communities - organizing food drives for front-liners and vulnerable groups, giving supplies to community groceries, and providing free services for those in need.
Businesses can also start a social-impact conversation with their customers and invite them to join their cause. Many citizens are looking for ways to contribute but aren't sure where to start. You as a business can lead by example: providing practical steps and a platform where your customers can help.
3. Create job opportunities for locals
SMEs can contribute to the local communities where they operate by creating job opportunities for locals and unemployed youths and minorities, who are often disadvantaged in the job market. Typically, SMEs can direct the course of their recruitment process more easily than larger corporations, meaning they can make an impact quicker.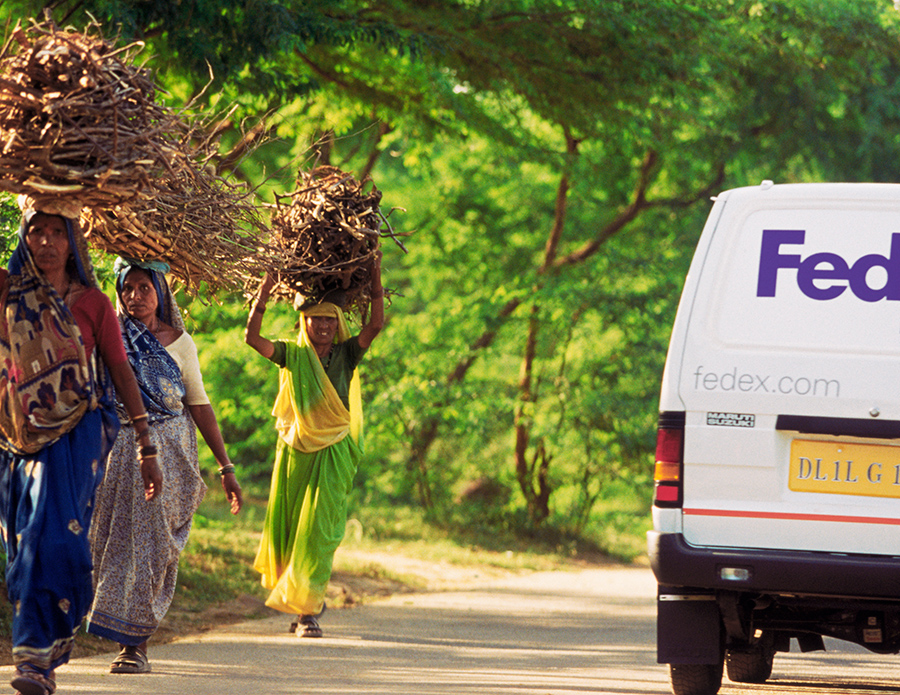 At Prosperna, from a recruitment perspective, we look for alignment on purpose and values first. And then we look at what a candidate can bring to the table. We hire based on who the person could become, instead of their work experience or educational background.
4. Pioneer innovation and forward-thinking
Small businesses understand the value of emphasizing convenience and eliminating inconveniences. It's no surprise to hear startups from developing markets finding better and more sustainable solutions to bring greater efficiencies .
One stellar example is the rise of the fintech industry.
APAC fintech funding reached $5.1 billion in 2023
. Their innovative solutions to help those who are tech-literate but do not have access to traditional banking resulted in a more convenient and affordable way of doing financial transactions.
5. Stewardship is key to sustainability
Learn what other businesses are doing and see what you can adapt for your own.
FedEx, for example, has significantly reduced its carbon footprint using a Reduce, Replace, and Revolutionize approach. From automating air waybills to offering online shipment forms to modernizing aircraft to reduce emissions: the quest to find innovative and sustainable solutions never stops.
FedEx has introduced a number of measures to fulfil its ambitious goal of
carbon neutral operations by 2040
, including
launching FedEx® Sustainability Insights
, which uses near-real-time FedEx network data to estimate CO2e emissions. Customers can also download reports to access information they need to gain better visibility of emissions within their supply chains and support reporting and strategic future planning.
Remember – whether your business is big or small, it takes a collective effort from governments, businesses, and individuals to create a better future for all and the generations to come. It's everyone's responsibility to rethink how we can expand the economy while protecting our planet at the same time.
For more info on sustainability tips and best practices,
visit our sustainability page
.
Related Posts
What Makes FedEx Packaging Sustainable?

Greening The Supply Chain To Combat Climate Change

Sustainable E-Commerce: The Time Is Now
Savvy Shipping
Tips To Help Build
Your Business

VISIT OUR SMALL
BUSINESS CENTER