Young Entrepreneurs Leverage New Opportunities to Grow
Economic incentives and emergent technologies welcome young entrepreneurs to the table. Finding the right resources to launch and grow can be a game-changer.
Entrepreneurship is the lifeblood of any economy, bringing fresh ideas for new products and services to drive growth and job creation. Whether it be opening a small business in your neighborhood or aspiring to become the next tech giant, entrepreneurs today face a rapidly evolving market landscape with a wealth of opportunities to pursue.
The last few years has seen various economic disruptions, which counterintuitively present the
perfect conditions for new businesses to thrive
. Big tech lay offs means thousands of workers with valuable, in-demand tech skills are
now looking for their next gig
, freeing up a wave of available ingenuity that was before concentrated at a few big companies.
Societal change is also spurring people to pursue the freedoms of being their own boss, creating value on their own terms, and enjoying better work-life balance with health and wellbeing in mind. At the same time, emergent digital technologies like artificial intelligence (AI) and the rise of social commerce offer lower barriers to entry for small businesses to spring up at lightning-fast speeds.
The next generation of entrepreneurs is also welcoming younger hopefuls, as recovery from the pandemic has spurred a
surprising uptick in entrepreneurship
and
44% of young people are now interested in starting a business
of their own. Of an estimated 600 million entrepreneurs worldwide, approximately 220 million of those are
under the age of 35
; and young entrepreneurs
create nearly 30 million jobs globally
each year.
With more opportunities, of course, comes more competition. Young entrepreneurs must be aware of how market demands are transforming as well as the resources they can tap into in order to grow.
The time is ripe for entrepreneurship
The Asia Pacific, Middle East & Africa (AMEA) region is known to be fertile ground for entrepreneurs, with the latest data showing that in H1 of this year, funding for startups in Asia has been over $36 billion.
Meanwhile, a growing number of bilateral and multilateral trade agreements like
the Regional Comprehensive Economic Partnership (RCEP)
will bring start-ups and small businesses more opportunities to join a wider and stronger regional value chain.
Supply and demand shocks brought on by the pandemic have led to businesses redesigning their manufacturing and supply chain strategies as well, shifting to a more diversified sourcing strategy with demand for manufacturing in
countries like Vietnam, Thailand, India, and the Philippines
.
The democratization of technology has also levelled the playing field for aspiring entrepreneurs, who can set up with own businesses faster and more easily. It
now costs 80% less to set up a company
thanks to cloud-based technology, which is more than
halving start-up costs
.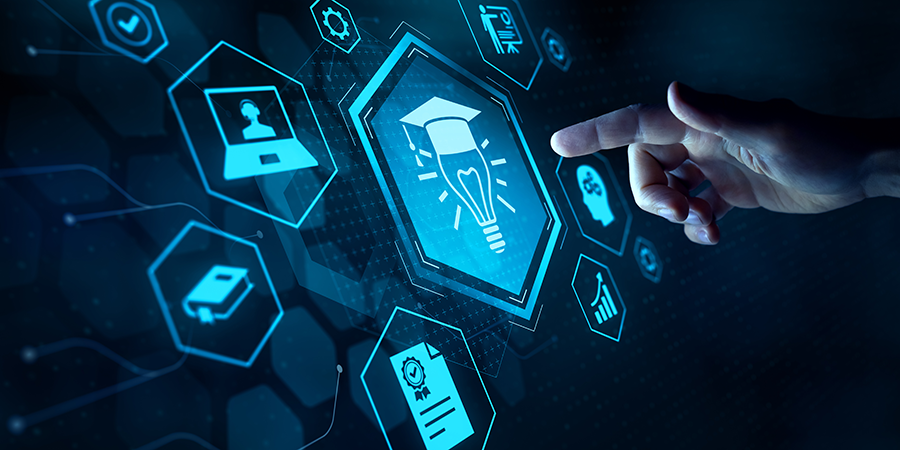 The future will become increasingly shaped by data-driven technologies, and digital transformation is essential to remain competitive. Many are already moving up on the digital adoption curve faster than before,
building online businesses to serve customers across the globe
.
That includes utilizing tools like AI and Machine Learning to rewrite the rulebooks, digitize services to be 'future-ready', and breed innovation to move your business ideas forward.
Resources that bring ideas to fruition
For young and aspiring entrepreneurs, finding the right resources to get started can make a world of difference. Putting your ideas and plans out there is often the first step of being discovered.
FedEx understands the importance of nurturing the next generation of dreamers and building bridges for young entrepreneurs to reach their potential. That's why since 2007, it has supported the
FedEx/JA International Trade Challenge
(FedEx/JA ITC) program in the region to educate and inspire students to better understand entrepreneurship and think globally through practical teamwork exercises and classroom learning.
In 2022, the program was further extended to India, making it an AMEA initiative. In the last 17 years the program has inspired and benefitted more than 45,000 students across the region, providing them with access to industry leaders and entrepreneurs, and introducing them to the world of business, economics, and international trade.

Each year, students are encouraged to produce real-world business proposals that exhibit inventive thinking, connection to new markets, potential for community involvement and social responsibility. This provides practical experiences that further prepare them to enter the market. Year on year the competition has seen
strong collaboration
from the industry with leading entrepreneurs joining the competition as judges, and mentoring the students.
FedEx is committed to support small and medium businesses (SMEs) grow and expand their ventures, through the
AMEA FedEx Small Business Grant Content (SBGC)
. First launched in the U.S. in 2012, FedEx expanded SBGC to 31 international markets, including Europe and across Asia Pacific, Middle East & Africa (AMEA).
Similarly through
FedEx Innovation Lab (FIL)
, which was launched to cultivate and collaborate with rising digital start-ups in the key market of India as well as the wider region. Investments have already been made in companies like
Mad Street Den
and
Floship
, which each offer unique and cutting-edge solutions for businesses and e-commerce brands worldwide.
Want to learn more about how SMEs and entrepreneurs can grow their businesses in today's market environment? Head on over to
the FedEx Business Insights page
for more useful tips and information.
Related Posts
It's The Choices We Make Every Day That Take The World Forward

Top 3 Trends For The Future Of Entrepreneurship

India-UAE CEPA Will Pave The Way For Economic Growth