Greening The Supply Chain To Combat Climate Change
Sustainable supply chains and responsible operations are essential for small businesses to win over climate-conscious customers – and make a positive impact on the future of our planet.
The last major
report
by the Intergovernmental Panel on Climate Change (IPCC) found that "unless there are immediate, rapid and large-scale reductions in greenhouse gas emissions, limiting warming to close to 1.5°C or even 2°C will be beyond reach". A 1.5°C increase is believed to be the point at which climate change becomes irreversible.
With the climate emergency reaching a tipping point, time is running out for governments and businesses worldwide to curb emissions and transition to a low-carbon economy.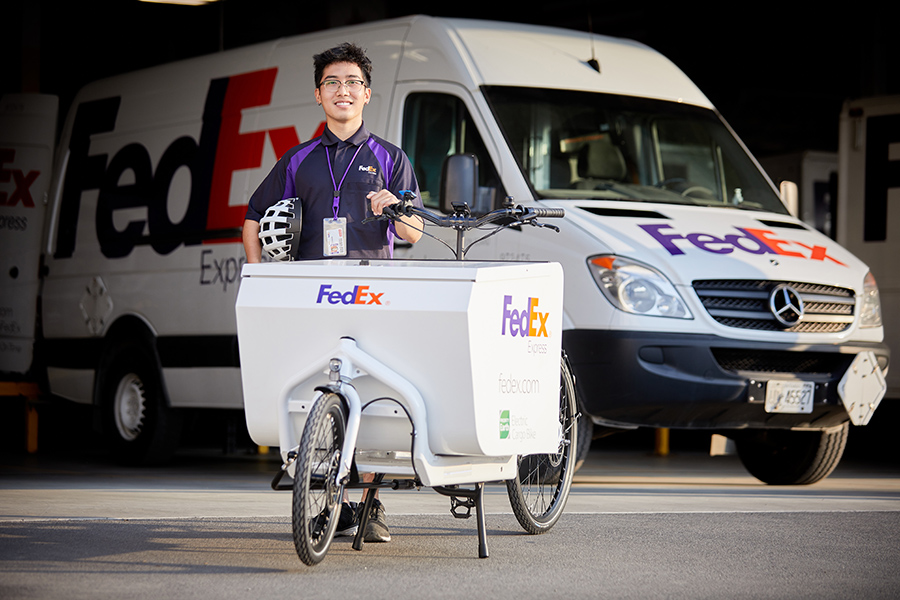 As SMEs advance on their sustainability journeys, they will need to focus on the ESG (environmental, social, and governance) performance of upstream suppliers such as components manufacturers as well as those lower down the chain, including logistics service providers. Thankfully, the increasing availability of advanced digital solutions is making it easier for SMEs with limited resources to ensure this.
So how can SMEs grow a sustainable business?
Build transparent supply chains with blockchain
As technologies such as artificial intelligence and machine learning become more pervasive, SMEs can now employ cost-effective Industry 4.0 solutions to create supply chains offering a level of transparency they couldn't achieve previously.
Blockchain is one such technology that can enhance visibility to improve a product's traceability as it moves through the various layers of a company's supply chain
. A blockchain is essentially a digital log that records transactions among multiple parties in a verifiable way.
For instance, blockchain can be used to verify the authenticity of products that claim to be ethically sourced. Supply chain data cannot be altered by a single entity since all authorised participants can view the data. So customers can be confident that data has not been tampered with. Blockchain is that single source of truth on the product's history, from the harvesting of the materials to the shelving in a store. Companies like Louis Vuitton and Nestle have already announced efforts to use blockchain technology to track everything from luxury goods to baby food.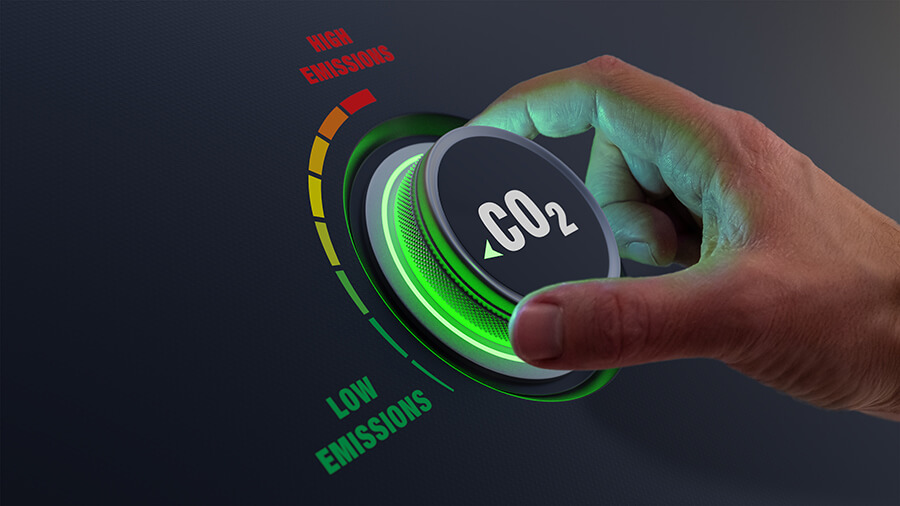 Having such end-to-end transparency enables a business to monitor their suppliers' ESG performance by making visible product data such as ecological sustainability, fair trade, animal welfare and other factors that may be important to sustainability-conscious consumers. This also serves to demonstrate the company's green credentials to customers and other stakeholders.
Plan smarter routes using tech
Finding the most efficient distribution routes and transportation modes can help save costs and reduce carbon emissions in significant ways. SMEs should work with logistics partners that can employ advanced route planning software to find the most efficient routes to their end destinations.
Beyond route optimization, road transportation costs and traffic congestion in cities can also be contained by reducing package weight and adopting the use of electric vehicles – or even unmanned vehicles - especially for last mile deliveries of small packages to end-customers.
For instance, we've been testing an
autonomous delivery vehicle in China
in collaboration with Neolix, a leading company in autonomous technology, in a bid to drive sustainable and intelligent logistics in the region. We're also increasing our efforts in the electrification of our delivery fleet.
In the Asia Pacific, Middle East and Africa (AMEA) region,
trials of electric delivery vehicles
have been ongoing in India, Singapore and Thailand; and for last-mile delivery, e-cargo bikes are also being used across China and beyond. As we pivot towards the use of zero-emissions delivery options, we aim for
all new pickup and delivery vehicle purchases to be 100% electric by 2030
.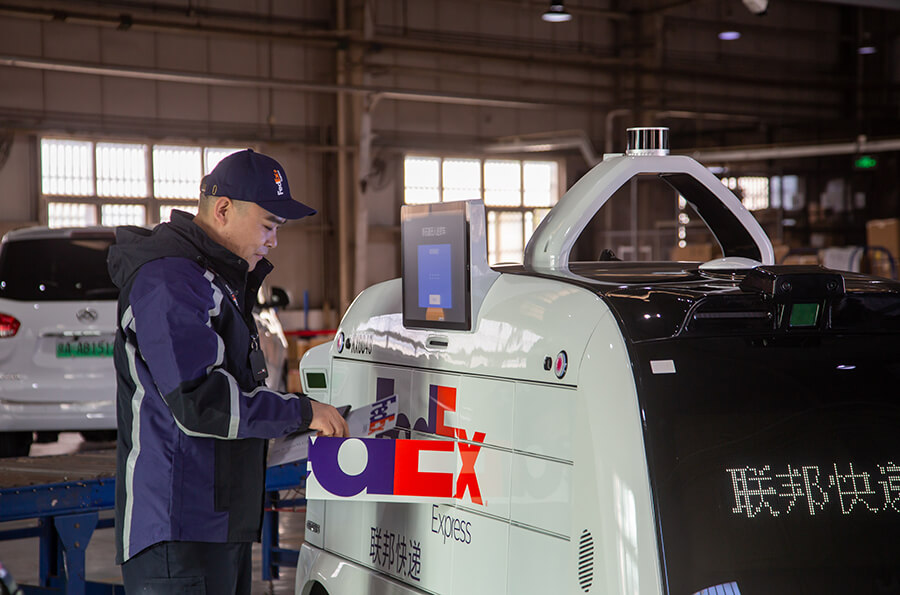 Go in reverse
SMEs should implement 'reverse supply chains' that support the concept of 'reduce, reuse, recycle'. By embracing reverse logistics strategies - including returns management, product repair and refurbishment, recycling of goods and materials, and proper disposal of materials from unwanted goods - companies can boost sustainability while also cutting costs and extending a product's shelf life.
Apple, the world's leading technology company, is a prime example. The company has established a robust reverse logistics framework, encouraging customers to trade their old devices for discount on new products. The returned items could then be sent back to factories, and torn down and recycled, extending its lifecycle to be part of new devices.
With this in mind, products should be designed, assembled, labelled, and packaged with the reverse supply chain in mind, in order to maximize the benefits of this strategy.
Work towards net-zero
The measures outlined above can enable small businesses to progress on a path towards a greener supply chain. A key element is to consider engaging suppliers and vendors that demonstrate sustainable practices and can support them on this journey. This may cost more than sticking with traditional suppliers, but the payoff in the long run is well worth the effort.
For many SMEs, e-commerce sales spikes during shopping festivals and year-end holiday season mean higher-than-normal package volumes that will move through the global supply chain.
This is where it is apparent that choosing sustainable logistics vendors is critical
. SMEs can enjoy potential savings in transportation and warehousing costs, as well as advance their green reputation.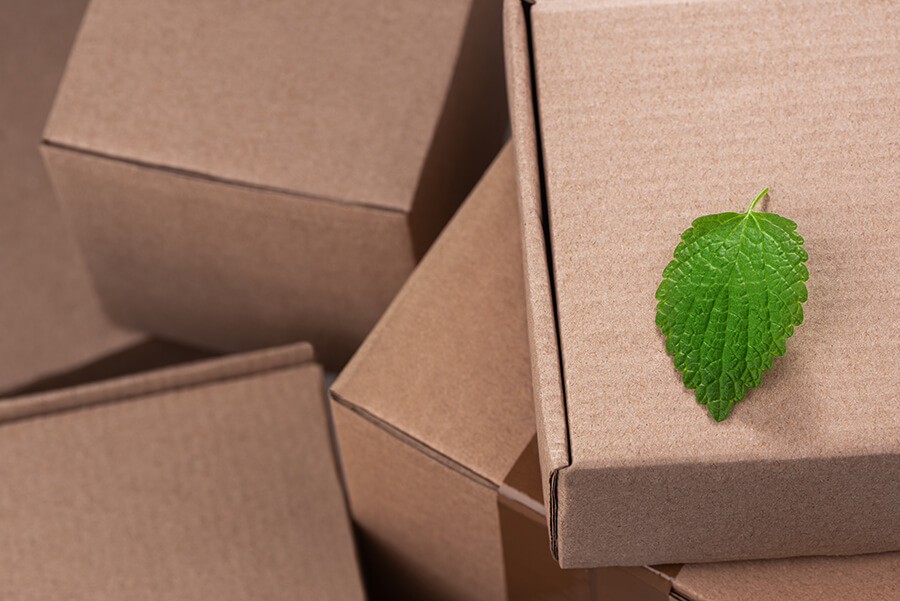 A McKinsey survey of 10 major markets found that consumers from China, India and Indonesia perceived sustainable packaging to be a top priority for food-related products. At FedEx, our packaging are made from 100% recyclable materials and composed of
37% recycled content
. We're also supplying customers with
packaging that is completely reusable
and can be used again and again.
Most importantly,
we have set a goal to achieve carbon neutral operations globally by 2040
, outpacing the targets set by the Paris Climate Agreement by a decade. To achieve this ambitious goal, we're investing some $2 billion into three key areas that matter the most - vehicle electrification, sustainable energy, and carbon sequestration.
Working with sustainability-focused partners will go a long way in helping SMEs play their part in mitigating climate change, ultimately contributing to long-term business growth and success.
For more tips and advice on how to green your small business,
head here
. To find out more about our sustainability commitments or download our latest sustainability report,
visit our website now
.
A version of this article originally appeared in Forbes Brandvoice.
Related Posts
What Makes FedEx Packaging Sustainable?

How To Green Small Business Supply Chains

How ESG Is Shaping Corporate Strategy In India And Beyond