Why Timing Matters: Thriving In Cross-Border Commerce With Time-Definite Delivery
Timing matters. For businesses and e-commerce players to thrive cross-border, global time-definite delivery is crucial.
Pulitzer Prize-winning author Thomas Friedman's international best seller The World is Flat, published in 2005, recognized a rapidly changing world where emerging economies were becoming increasingly competitive, thanks to technology-driven globalization which was levelling the playing field. Friedman identified that businesses large and small were integrating to form complex global supply chains that don't just extend beyond geographic borders but also help make them irrelevant.
Benefitting from easy access to new technologies, businesses across Asia are able to pivot from domestic markets to the international stage. No longer confined to providing raw materials or manufacturing,
many have transformed to offer innovation-led, high-tech products and services to global buyers
.
For businesses – including SMEs making such products, navigating the complexities of cross-border supply chains has never been so vital in delivering essential components to keep assembly lines running. This is something that today's chip-dependent auto makers know only too well, but applies equally to other high-tech growth sectors from electronics to pharmaceuticals. Delays compromise both productivity and profitability. When you're aiming to win in cross-border commerce, timing matters.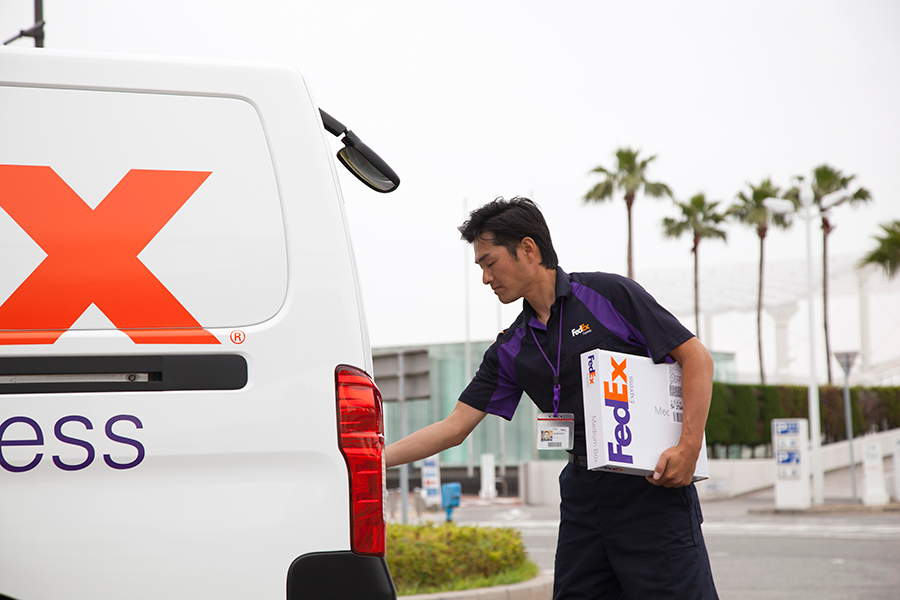 Today, businesses around the world are showing a growing reliance on time-definite international delivery services. Even before the COVID pandemic, the global time-definite delivery market was
valued at US$137.3 billion
. Recent supply chain disruptions and bottlenecks that have emerged as the global economy recovers from the pandemic have further accelerated the need for such services. All this is further compounded by today's demand-led economy, where speed and reliability are table stakes. It's no surprise that
businesses now prefer time-definite, flexible door-to-door services
to mitigate any risks.
As demand returns, it makes perfect sense for business owners to partner with capable logistics players who offer a range of time-definite services to match their exacting needs as well as the expectations of their customers. FedEx was
built on the promise of offering time-definite delivery services nearly 50 years ago
to fill the gap that neither postal services nor freight forwarders could offer. Fast forward to today, alongside the acceleration of global trade, express delivery services have evolved from the delivery of urgent documents to critical items like medicine and computer chips.
Services like FedEx
International Priority® Express (IPE)
cater to this growing demand for early-in-the-day delivery of time-sensitive shipments. Being able to receive products and critical components either by 10:30 am or noon from overseas suppliers means businesses can now improve their competitiveness in the marketplace.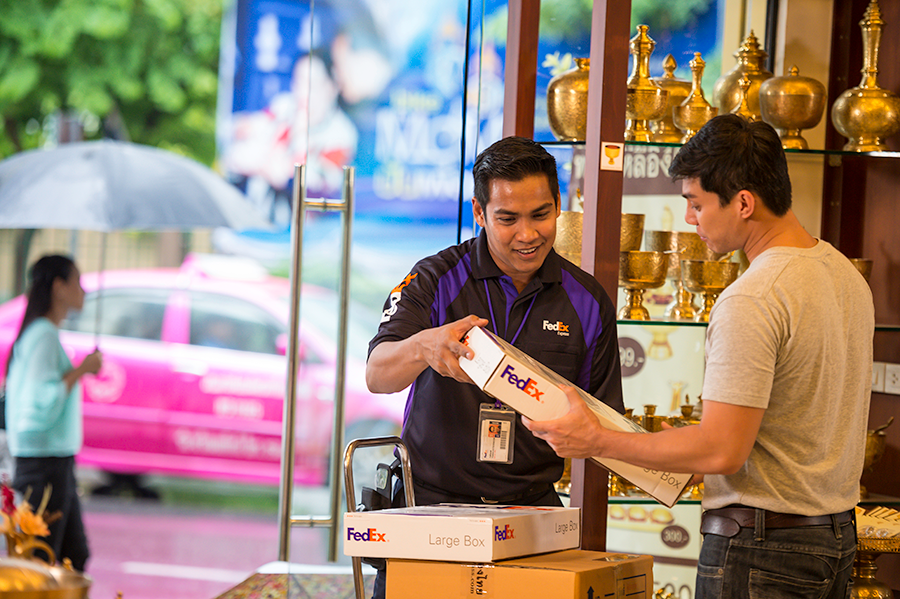 In the long-run, making your business more customer-focused requires offering choice and convenience. That's why the FedEx range of time-definite priority services is key to better serving your customers and ultimately growing your business. Our additional options include FedEx International First
®
which offers early morning delivery to select destinations and postcodes in the U.S., Canada and Europe, and FedEx International Priority
®
for end-of-day delivery in more than 220 countries and territories around the globe.
When Friedman was writing his book, little did he anticipate that what he was describing would be further magnified by both a pandemic and the accelerating digital transformation it triggered. Today's world is certainly much flatter as a result. To truly capitalize, businesses must strengthen their capabilities in both product and service offerings and consignment delivery. This requires access to more international express delivery options to give business partners more choice, greater flexibility, and extra reassurance when trading in Asia Pacific and beyond.
For more insights for small businesses on the
growth opportunities in Asia Pacific, Middle East and Africa, head here
.
A
version of this article
first appeared in SME Magazine on April 12, 2022.
* The IPE solution is currently available in select markets in Asia, including Australia, Hong Kong, Singapore and Thailand, the United States, Canada and Europe.
Related Posts
Powering Greater Participation In Cross-Border Commerce

Propel Cross-Border E-Commerce With
Asia – Europe Trade

How Cross-border Shipping Can Take Your Business Global (Part 1)