Transporting Australian Wines Around The World
The popularity of Australian wine continues to grow in Asia. With favorable trade agreements and streamlined shipping services to APAC, wine exporters are poised for new growth.
Blessed with fertile land and an exceptional climate for winemaking, Australia's wine is unique and enjoyed across the globe. An extraordinary 2.03 billion tonnes of grapes were crushed in Australia in 2021, and the annual
export value as of March 2022 was valued at $2.05 billion Australian dollars
.
The top destination market for Australian wine in APAC – even the world - has traditionally been mainland China. However,
recent China-Australia tariffs have hit Australian exporters hard
as they face tougher market conditions than before. For some, it's meant exploring other markets for opportunities elsewhere in Asia.
With many trade agreements in place within the Asia region, including the recent
Regional Comprehensive Economic Partnership Agreement (RCEP)
, exporters can continue to ship quality wines to consumers and keep pace with the international market.
As the fifth largest exporter of wine in the world (source: Statista), exports have driven extraordinary growth in the Australian wine industry. Though overall value and volume of exports have dipped in the last couple of years as a result of COVID-19 and extreme weather events such as bushfires and floods, immense market potential continues to exist thanks to proximity to North East Asia and China. The market's growth has led to a greater focus on the processing, transporting and technology to secure smooth, seamless shipping of Australian wine.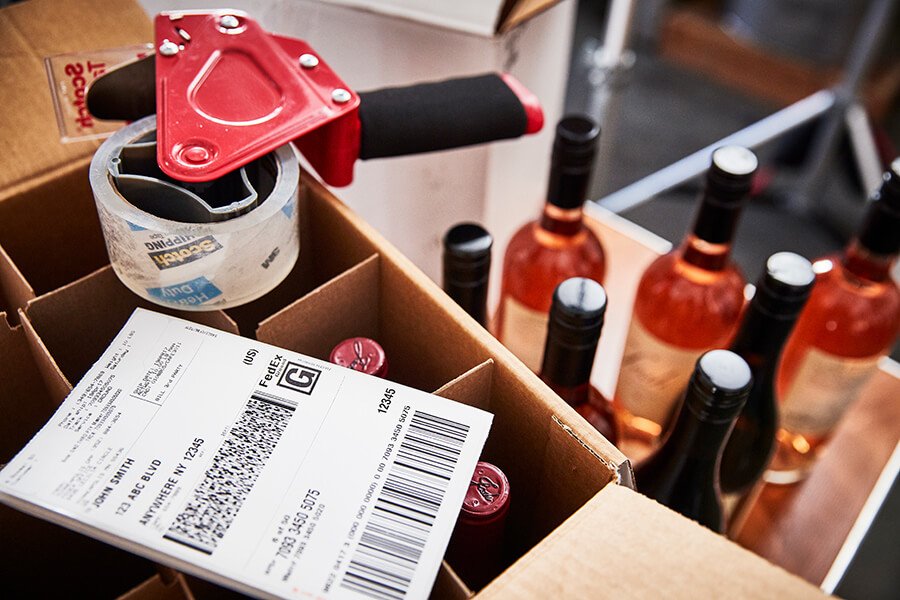 Transporting Australian wines around the world
Australian wine exports undergo a three-step approval process: licence to export, product registration and an export permit. Each step is granted by Wine Australia, and all licensed exporters pay a Wine Export Charge for their license. Samples are analysed at product registration, ensuring compliance with the Australia New Zealand Food Standard Code. They need to be held for at least six months after shipment as they may be selected for audit by offshore consignees.
A permit must be submitted for each shipment in order to obtain an Export Declaration Number and clear the Australian Customs and Border Protection Service. Even the containers are subject to inspection. To ensure they are free from contaminants, containers are judged on cleanliness and presentation before departing where they are required to clear customs again before final transport arrangements are made to their ultimate destination. Investing in pre-moulded wine bottle shippers and a clean outer container can also help the package quickly clear customs and arrive at its destination safe and secure.
It can be a complex process for first-time exporters or those new to the wine industry. That's why we have developed an end-to-end delivery programme tailored specifically for the Australia market:
FedEx Australia's Wine Shipping Service
. This suite of resources includes invoicing templates and
FedEx Global Trade Manager
. A one-stop shop for wineries of any size to access international shipping documentation and trade information, it's a useful tool for simplifying international wine shipping.
Understanding the competition
The global wine market is highly competitive, and it's important to understand the best export market for your business to secure financial growth and stability. The U.S, France and Italy are the
top three wine-consuming countries in the world
. But Asia, too, has a growing appetite for imported wine that has been developing for some time now. Intra-APAC (Asia Pacific) is a lucrative export channel for Australian wine producers. Last year, the
top seven contributors to value growth
were Singapore, Hong Kong, Thailand, South Korea, India, Japan and Taiwan.
And new trends in wine – from a resurgence of lesser-known varietals to the growing popularity of organic and biodynamic wineries - are emerging all the time. Winemakers will be looking at who and what is moving in the needle in terms of consumption so they can target hotspots where their wine can shine.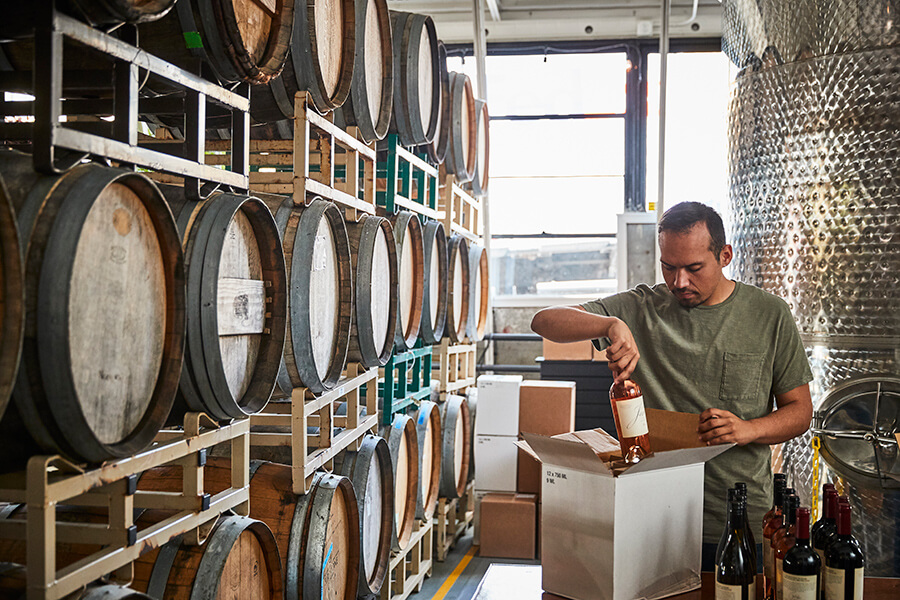 Tapping opportunities to deliver in APAC and beyond
Wine importers and exporters shipping to and from each market may need to follow different procedures or shipping requirements, but with a significant reduction of import duties from the Japan-Australia, Korea-Australia and Hong Kong-Australia, entry accessibility into North East Asia has become increasingly important.
SMEs are capitalizing on these trade deals
to take their business global.
With China tariffs, COVID-19 lockdowns and some disruptive weather patterns, Australian winemakers haven't had an easy run in the past couple of years. But as they bounce back and explore opportunities in other Asia markets, they can lean on our end-to-end delivery programme and services. Teaming up with an expert logistics provider means reducing risk and hassle, support with domestic pick-ups, international customs clearance, domestic delivery with higher price breaks across multiple packages, and more.
If you're ready to start shipping, so are we.
From cellar door to your front door: check out our complete guide to shipping wine from Australia here
.
Related Posts
How E-Commerce Is Reviving A Lost Art

Does RCEP Herald A Golden Age For APAC SMEs?

How Japanese Traditional Craftsmanship Is Finding Global Fans