Failure: An Unlikely Recipe For Business Success
Are you an entrepreneur or SME who has suffered setbacks? The MD of FedEx Express Malaysia believes failure is integral if you want your business to succeed.
What inspired you to consider a career in logistics?

In 1998, the economic crisis hit Asia. Back then, I was in a completely different industry and the crisis had greatly impacted the business – not only did our sales slump, but the currency exchange and fluctuation of raw materials cost made pricing an extremely difficult task.

This made me consider industries that would be recession-proof or less dependent on just one single market. From there, I concluded that the logistics industry is the way forward.

How do you stay on top of issues affecting your industry?

It is impossible to be aware of every single thing that is happening around us. However, I do believe that we need to put time aside to read so we are always up-to-date on the latest industry insights and trends.

I also make it a point to network with professionals from other industries to learn more about their challenges and experiences.

Above all, feedback from our customers and employees has been essential in providing insights on the opportunities and challenges within the industry, allowing us to listen to them and continuously improve our standards and services.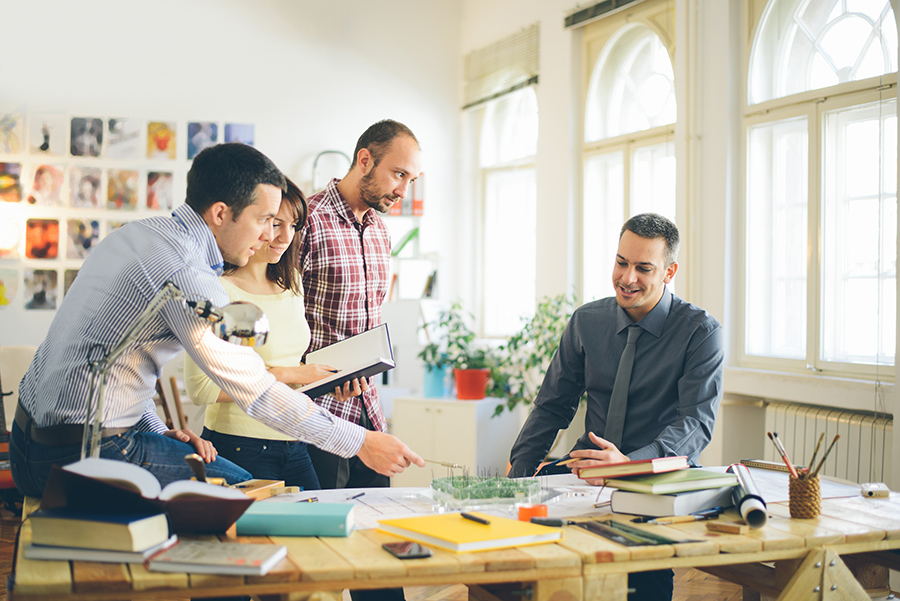 What's been the biggest challenge you have faced? What did you learn from it?
When I took over the role of Managing Director role at TNT Malaysia, we were informed about a proposed change to the global business structure that spread uncertainty throughout the entire team.
It affected morale at work and there was a very real risk of key talents leaving. To help allay the anxiety of team members during that time, I made sure that I maintained open dialogue with everyone.
Despite the challenging period, I continued to encourage the team to deliver their best work to ensure a smooth transition, and I'm extremely proud that the Malaysia team delivered the best financial results ever amidst the ambiguity at that time.
What are the top three factors you would attribute to your success?
1. Do not be afraid to fail
- Personally, I view failures as part and parcel of the learning journey. After all, there cannot be success without failure.
2. Be genuine
- Over the years, I have learned that
as a leader, it is important to be open, honest and true
with the people I work with. This is fundamental to the increased productivity and success of the company.
3. Practice employee empowerment
– At FedEx, it is important that we cultivate young talent, empowering them to take on challenges, strategic roles and contribute to the workforce. At the end of the day, this will also allow them to attain greater heights in their career.
So: what do you want to accomplish in the next five years?
To continue nurturing young individuals such as students or new talents, empowering them to be bold and take on new opportunities. One of the ways is through
our FedEx / Junior Achievement International Trade Challenge
program where we foster business learning for students, allowing them to gain first-hand experience in the world of international trade and entrepreneurship.
Students have the opportunity to develop real life skills
such as teamwork, risk-taking, problem-solving, competitiveness and self-confidence.

What's the best piece of advice you have received in your career?
Prioritize lifelong learning
, as it will further enhance your understanding of the world around you. I have a science degree and find that it continues to help a lot in how I problem-solve at work, as science demands factual evidence and logical thinking.
My mentor also pointed out that to succeed in the corporate world, we will need more than just data and logic. A scientist without any business sense will not excel in the marketplace.
What attributes do you typically look for when hiring fresh talent for the company?
I am a firm believer that you
hire for attitude, and train for skills
. It is important to me that those who join us at FedEx approach work with a positive attitude – such as showing initiative and practicing open communication.
How have your life experiences made you the leader you are today?
In the last three decades, I've had the opportunity to work in three different organizations. I learned from some of the best leaders and peers to value family above all, to respect people regardless of their status, and to embrace every individual's unique strengths.
One of the key things I've learned would be the art of people relations. It is important to foster relationships along the way, internally and externally.
How do you think the logistics industry will evolve in the future?
Technological advancements and changing customer behaviors will continue to disrupt the logistics industry moving forward.
Technological breakthroughs have made
robotics and sophisticated automation possible in major parts of the supply chain
. Artificial Intelligence and machine learning will also make on-road planning and asset deployment more efficient.
The complex last-mile delivery will soon be complemented by drones, delivery robots and
autonomous vehicles
, reaching wider areas in a shorter time span.
We also foresee that logistics solutions will become even more affordable. Customer preferences can be even more highly customized – one example is through our
FedEx Delivery Manager
which allows flexible options such as preferred delivery time, delivery to alternate addresses, and more.
Want to get more tips from business leaders and FedEx insiders on how to grow your business? Follow our
LinkedIn page
for insights and check our
Small Business page
for trends that can help your business grow.
This article is an abridged version of the interview first published by The Sun Daily.
Related Posts
Small Business, Big ideas: Tips For Successful Start-Ups

The Four Stages Of Business Recovery

Today's Business Movers: Lessons On Running A Small Business
Savvy Shipping
Tips To Help Build
Your Business

VISIT OUR SMALL
BUSINESS CENTER