A Parcel's Journey Around The World: Explained
Have you ever wondered how your parcels travel around the world or reach their final destination? We de-mystify cross-border shipping for new businesses
At FedEx,
we ship an average of 18 million parcels daily to more than 220 countries and territories
, connecting markets that comprise more than 99% of the world's gross domestic product. That's quite a lot of packages moving across borders (and the e-commerce boom is keeping us busier than ever)!
Ever wondered how an item is shipped from country to country? Or have you started a new online or e-commerce business? Whether you're shipping for the first time or you're an experienced e-tailer, check out our step-by-step guide to the life cycle of an everyday FedEx package.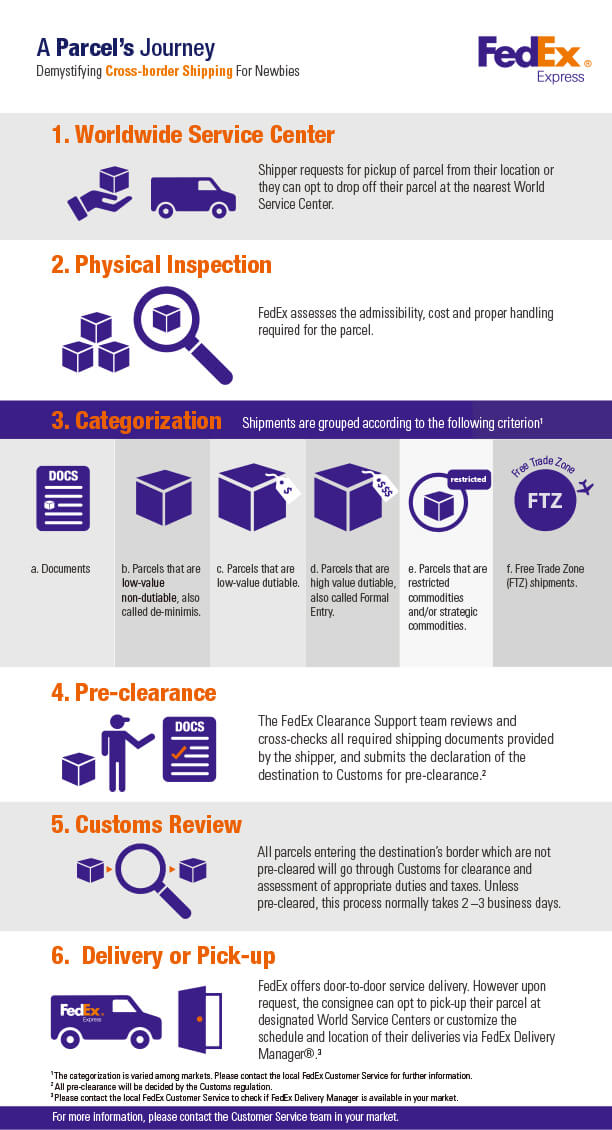 Related Posts
Top 8 Strangest Things FedEx Has Ever Shipped

What You Need To Know When Shipping Dangerous Goods

Top 5 Trickiest Items To Pack