The Impact Of Technology On The COVID Vaccine Supply Chain
The battle against COVID-19 is at a significant inflexion point. How can new technologies transform the critical vaccine-supply chain in the APAC region and beyond?
The vaccine supply chain is now on the front line in the battle against the virus, with last-mile delivery both figuratively and literally so. But the challenge it must overcome is enormous, especially in the APAC region.

Furthermore, just as modern technologies, such as genome sequencing and computing power have been essential in creating vaccines against COVID-19, technology will also play a vital role in allowing the vaccine supply chain to be effectively engaged.
Complexity
It's mission-critical that the vaccine is rolled out to as many people as possible, as swiftly as possible, worldwide. As Tedros Adhanom Ghebreyesus, the Director-General of the World Health Organisation (WHO),
recently said
: "The urgency with which COVID-19 vaccines have been developed must be matched by the same urgency to distribute them fairly."
Yet the numbers are massive. Some of these new vaccines have to be administered in two doses, delivered super-fast and will number in their billions.
Different vaccines have
different characteristics
and implications for
transportation
. Efficacy levels vary, but so do costs and appropriate methods of transportation. Specific vaccines might be more suitable for particular regions or demographics. There will also be times when only one specific vaccine will be available to a country's population,
depending on their government's vaccination approach and the presence of public private partnership
. The vaccine supply chain will have to be flexible so a mix and match approach can be applied with an enormous number of permutations and combinations.
Still, the world will want to carry on. Not only will it be essential that the vaccine supply chain is up to this monumental task, but supply chains will also have to carry on as normal too. Indeed, as the economy recovers, there may even be an acceleration in delivery needs for non-vaccine related goods, with lockdowns creating pent-up demand.
There is another complication. Early vaccine solutions, rushed to market, will need to be
refined over the coming months
. The vaccine supply will, therefore, need to adapt.
Current vaccines fall into
four distinct categories
. mRNA vaccines, such as those from Moderna and Pfizer/BioNTech, typically need to be stored at extremely low temperatures at -20°C and -70°C, respectively, and will require specialist freezers. Both appear to have high efficacy levels and are expected to be available soon.
Other vaccines, such as
weakened adenovirus vaccines
: including those from Oxford University/AstraZeneca, Johnson & Johnson and the Russian Sputnik V, along with
protein subunit vaccines
from the likes of GSK/Sanofi and Novavax will need to be kept cool, but in fridge-type conditions. The same will apply to inactivated virus-based vaccines typically developed by organizations in China and India.
Not just the vaccine
It's not just the vaccine that requires distribution. The vaccine supply chain includes syringes, needles, PPE equipment for use at the point of vaccine administration, special glass vials and stoppers. Each of these critical components has different transportation considerations. Syringes and PPE equipment, for example, take up more space than the vaccine but don't need to be stored in controlled temperature conditions. It may be possible to ramp up manufacturing of syringes, needles and PPE equipment more rapidly than the production of the vaccines. It may therefore be possible to deliver some of these supporting products by ship or road in advance of the vaccine, which will probably need to be delivered by plane over long distances, without slowing down the vaccine supply chain. Glass vials, by contrast, will be delivered to the point of vaccine manufacturing.

Yet, in some parts of the world, local storage facilities may be inadequate for storing large quantities of the vaccine and supporting products. For some locations, to limit stress on local storage, delivery must be frequent. Yet the delivery of vaccines by flight and then truck in continuously controlled conditions will have to be synchronized with the delivery of other medical supplies, even if they do require different delivery mechanisms.
Trusting the vaccine supply chain
We should not forget the issue of vaccine integrity and security – any hint that the supply chain is not fulfilling appropriate conditions or is subject to security risks will be seized upon by the anti-vaccine lobby and the media. The speed with which vaccines have been developed has already been subject to considerable rhetoric across the global media and amongst the public. Safety overall will be under extreme scrutiny.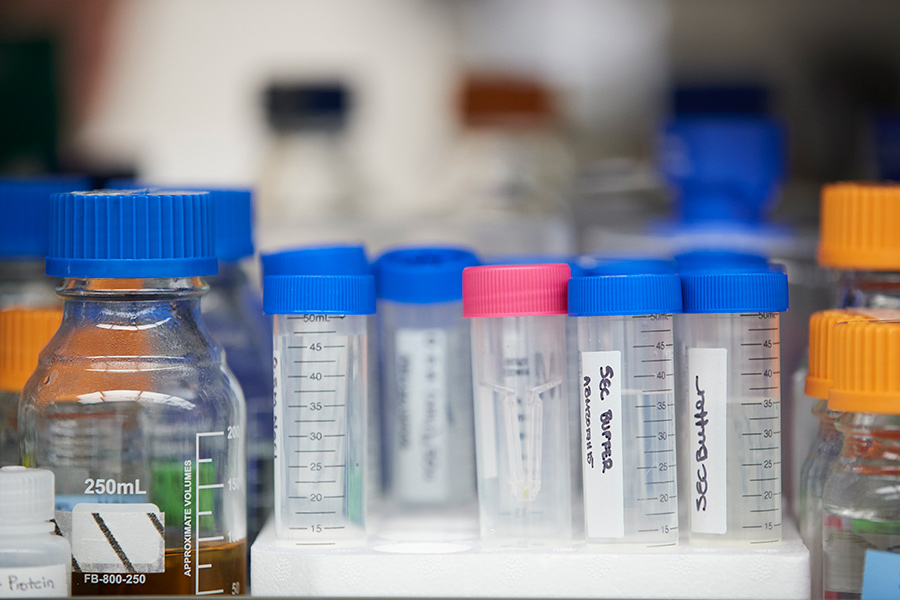 The vaccine supply chain across and beyond the Asia Pacific
The APAC region has additional complications, often necessitating multiple delivery approaches throughout the region. The economic and infrastructure landscape is enormously varied. Some locations are subject to severe traffic congestion, and other locations are hard to reach.

Much of the region has also seen economic and population growth outstrip growth in the healthcare infrastructure – especially hospitals. Vaccine administration will often be applied at the local level, away from hospitals, where storage facilities are limited.

The climate across much of the region is another factor — maintaining cold conditions has long been a challenge in warm environments such as Asia, Africa and the Middle East.
Solutions – cold chain isn't the only one
Cold chain will play a vital role in the vaccine supply chain. Technologies designed to maintain the temperature within specific ranges will be essential. But requirements will vary.
Some technologies
support storage maintenance temperatures of between -150°C and -190°C for up to ten days.
On the other hand, given cost constraints and transport requirements, it won't always be viable to supply vaccines that require ultra-cold storage to every region. By contrast, there are alternative options for vaccines, requiring storage either below zero or at cold temperatures. For example, both
PharmaTherm
packaging and Softbox solutions can maintain cold temperature ranges of 2˚C to 8˚C for up to 120 hours.
Some vaccines could utilize existing
flu vaccine
storage facilities. Data on the availability of the flu
vaccine across the region is limited
, but COVID-19 vaccine supply will have to be ramped up and provided at a scale that dwarfs current flu vaccine delivery capacity. Equally, supply chain capabilities and technologies for perishable food products may prove suitable or adaptable for the delivery of certain vaccines – such as those that only require cold storage.
Blockchain at long last
A possible new solution to the issues of vaccine integrity and security would build on
blockchain or distributed ledger technology
. In such cases, a package's interior is encoded, and the data recorded on a distributed ledger, or blockchain, spread across multiple computers. It is almost impossible to manipulate such records, as to do so would involve changing the record on every computer in the network. By applying this technology, there can be near 100% certainty that the package delivered is the same untampered package that was despatched from the point of manufacture.
The future of last mile delivery could be here, now
Drones could also help fulfil last-mile delivery, especially to locations that are remote or hard to reach. Some drone start-ups are attempting to combine drone delivery with cold storage. For example, Volansi has
completed the first successful drone delivery of temperature-controlled medicines
in partnership with Merck in North Carolina. This technology is still at an early stage, however, so to apply it to COVID-19 vaccine delivery in APAC will require significant time to scale.
Beyond their existence within the vaccines manufacturing process, the application of robots could also support the supply chain, both in warehouses and at delivery points. The technology
already exists for cold storage applications in the food industry.
The bottom line
The vaccine supply chain will be critical to win the war against COVID-19.

Ever since achieving the seemingly impossible mission of landing a man on the moon in the early 60s, people often refer to massively ambitious projects as moon-shots. Now developing a COVID-19 vaccine in a handful of months is a moon-shot scale ambition, but just as Neil Armstrong set foot on the moon, vaccines have been developed. The task facing the vaccine supply chain is comparable in sheer scale and ambition – but then in the 1960s, we didn't have advanced computers, drones, sensing equipment, smartphones, powerful AI, RPA or blockchain.
Related Posts
Why Protecting Supply Chains Should Matter To Everyone

Building Reliability In Healthcare Supply Chains

What Does Supply Chain Resilience Look Like?