SMEs Should Stay Focused To Capture Possibilities
Economic winds are spinning the weathervane in all directions. But don't be put off: there's never a perfect time to start a business.
Economic commentators and media around the world are currently poised assessing every scrap of new data that emerges to predict which direction the economy will turn next. Will the current trend continue? Or will the wheels of the global macroeconomy return to growth spurred by economies emerging from the pandemic?
These debates will continue for some time to come and only time will tell what the eventual outcome will be. But for any small business owner, entrepreneur or founder of a foundling start-up, the chatter can be unsettling or even off-putting. We speak to a lot of company founders just starting out. There is never a perfect time to be launching a new business venture. What may – or may not – happen in the year ahead should not put you off what you are planning to achieve. But you will need to read the wind and be ready to adjust your sails to stay on course to success.
The funding environment has changed. Get to profitability faster
Most entrepreneurs start a business and aim to become profitable in around five years' time or sometimes even longer. Grab, for example, was founded 10 years ago but is only forecasting
breaking even in 2024
. We are in a different funding environment today than we were even a year ago. Investors are more aware of the risks they are taking and are demanding that start-ups reach profitability much faster, sometimes within one to two years.
The reality is that only
40% of start-ups are profitable
. Defining a clear path to profitability requires discipline. Are you staffed correctly and, even more importantly, do you have the right people focusing on the right problems to solve? When the good times roll these conversations do not happen very often, but when things get tight, everyone needs to be evaluated. You have to be on track for profitable growth, not just growth.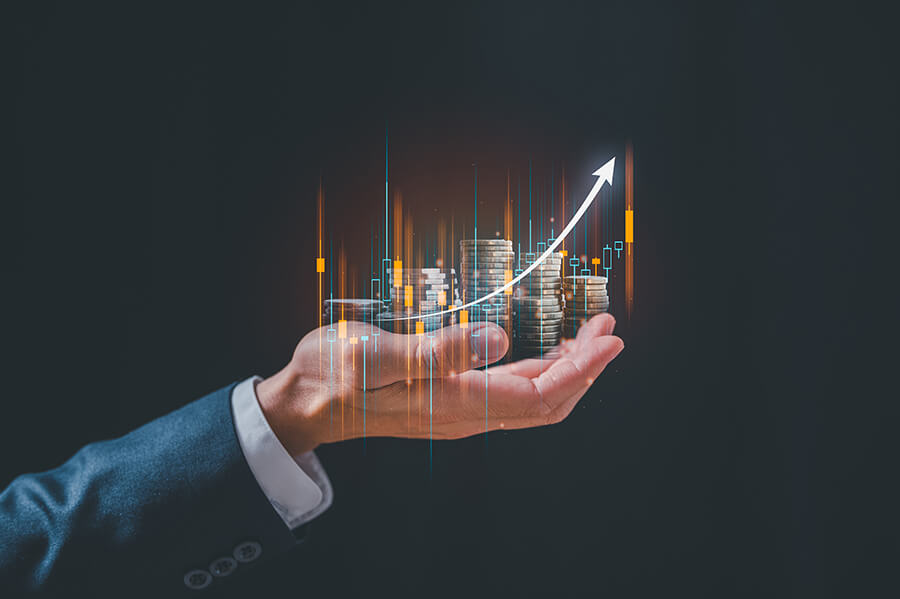 When things fly, they can fly fast
If you have identified a problem to solve that carries with it a large number of potential customers that can deliver a return to your business, you are starting to build a formula for success. Finding the right partners is also a critical part of the formula. You need investors who will roll up their sleeves when you need their expertise and provide a sounding board and connections to help take the next step. Capital brings in talent which brings scalability. When things fly, they can fly fast so you need resources in operations to make sure things can move and you can deliver.
Third party vendors all add value without requiring the investment to build it yourself. That is particularly the case in the logistics sector where companies like FedEx have already built digital networks and physical networks that can integrate and partner to support small businesses.
How to differentiate in a competitive market? Customer experience
As a tiny start-up it can be difficult to create trust with customers. Big brands are more trusted, and they have a larger customer base to test new products out on. Consumers switch loyalties all the time as they experiment and try new things. But in the B2B world more duty of care is required with customers to encourage them to try new solutions. All players have their strengths. This could be simply geography rather than uniqueness of product. But everyone wants a better user experience and that will lead to trust, loyalty and pass along recommendations. It's important that at least one of your strengths is the customer experience.
Strength from adversity
Some of the world's most prominent companies have been born out of uncertain times. They did so by being able to adapt their business focus to turn challenges into opportunity, by defining smart milestones that define healthy growth for the future and ones which attract investors to the path they are charting. Now is not the time to give up on your plans. Instead, recalibrate your plans to become more profitable faster and emerge stronger when a possible economic winter turns to summer.
Business risks exist in economic upswings as well as downswings. The world is walking an economic tightrope right now, but the outlook seems to be growing slightly brighter. Being clearsighted on investor and customer needs will help you navigate through heavy weather and come out better from the experience. Keep your eye on the prize and take the leap.
Related Posts
How Can SMEs Keep Up With Dynamic Consumer Demands In the Middle East And Africa?

Why Logistics Is Unlocking Opportunities For UAE-India Trade

Knowing When To Take Your Small Business Global
Savvy Shipping
Tips To Help Build
Your Business

VISIT OUR SMALL
BUSINESS CENTER