Small Businesses Are Hyper Personalizing Delivery
Delivery is becoming hyper-personalized – transforming how Asia's entrepreneurs and small businesses grow, connect and compete globally.
The biggest trend in logistics right now is arguably not artificial intelligence, blockchain or even visibility. It's personalization – ushering in a new era of delivery once only accessible to big global companies and corporates.

For Asia's legions of entrepreneurs and small businesses, personalization offers new opportunities to compete and create competitive advantage.

Already, the transport and logistics industry is at a threshold moment in terms of the use of personalization – the ability to uniquely tailor the shipping experience to any customer or individual.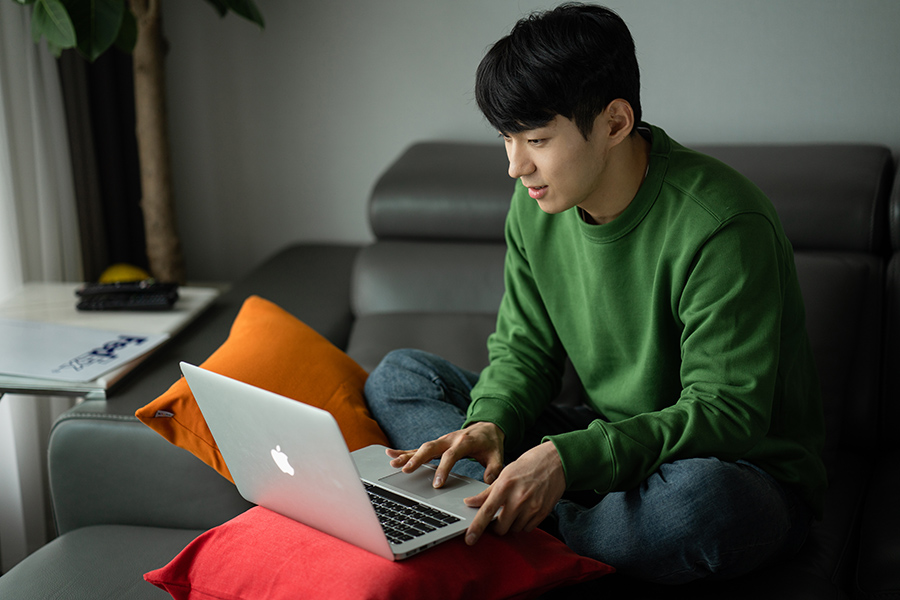 Many micro-businesses believe in the power of personalization for their brand – allowing consumers to choose the wrapping material, say, or add a monogram to a handbag. But few know that tapping new customization and personalization strategies in logistics is easier than ever.

So just how can Asia's small businesses deliver greater personalization in the shipping experience? And how can you use logistics to gain ground against larger or better-established brands?
Logistics made just for you
Fulfilling orders is more than just packages shipped – it's what is delivered that matters. From milestone moments like a start-up sending out its first packages to sending urgent and life-saving relief to those in need, the supply chain is a critical means of empowering SMEs.
While the most important aspect of the
growing $4.2 trillion e-commerce economy
is shipping, we recognize that to many, it's largely invisible.
From the FedEx vantage point, we deliver to bring about outstanding customer experience – connecting people and possibilities that bring the world closer together. This is equally true for any small business whose customers rarely think about the logistics and transport behind their package.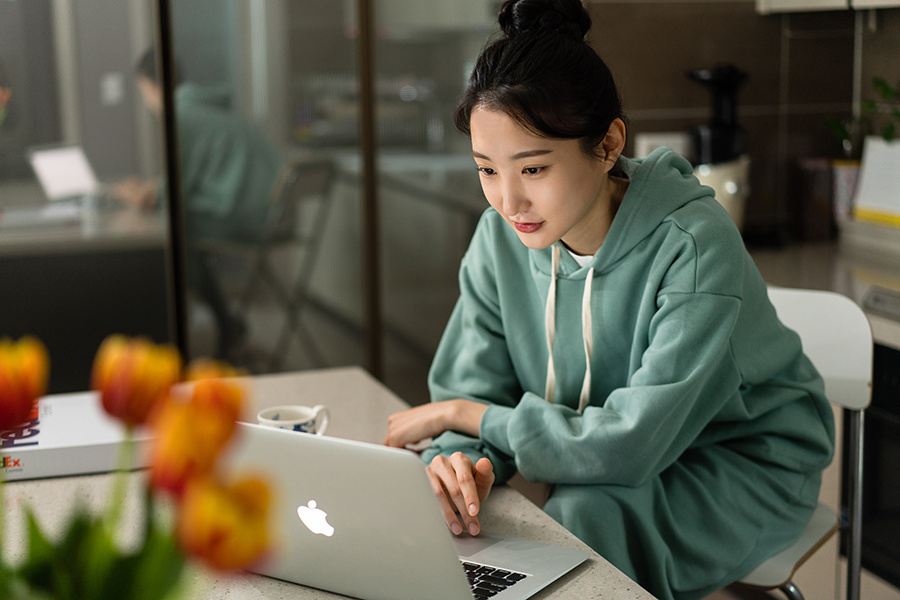 So what's changing - and what's important when it comes to customization and personalization? The first step is to change our mental model that logistics is something that happens after services and products are sold.

For instance, we now help SME e-tailers at the frontend to close more business on their website, or on the backend in after-sales service, matching shipping strategies with customer needs. Innovation itself is also more mobile – it's estimated that around 90% of logistics today happens on mobile – meaning that we must deliver differently.

The 'new normal' of personalized logistics is all about connecting customers with greater convenience – same-day deliveries, more 'last-mile" choices including self-collection locations; even new, advanced tracking that can nickname shipments and create personal 'watch lists'.
Visibility: yet another way to personalize the shipping experience
Knowing the status of packages and having control over them is at the top of every customer's wish list. Take
FedEx Delivery Manager
for instance, which can request delivery notifications, sign for deliveries in advance, have shipments delivered to a secure location, suspend deliveries and more.
Consumers want more from their supply chain and logistics – the ability to return goods to a physical location; receive a text message saying goods are about to be delivered; track product requirements online; vary the delivery window and location, and ability to 'click and collect' goods from a secure location like a locker box or 7-11 store. We've also seen growth in postponement, which is giving SMEs more options to manage inventories more efficiently. By delaying product packaging and assembly for as long as possible, exact customer specifications can be met whenever products are needed.
But that's just the start. Our industry is at a tipping point, barely scratching the surface of what's possible as customers expect and demand more.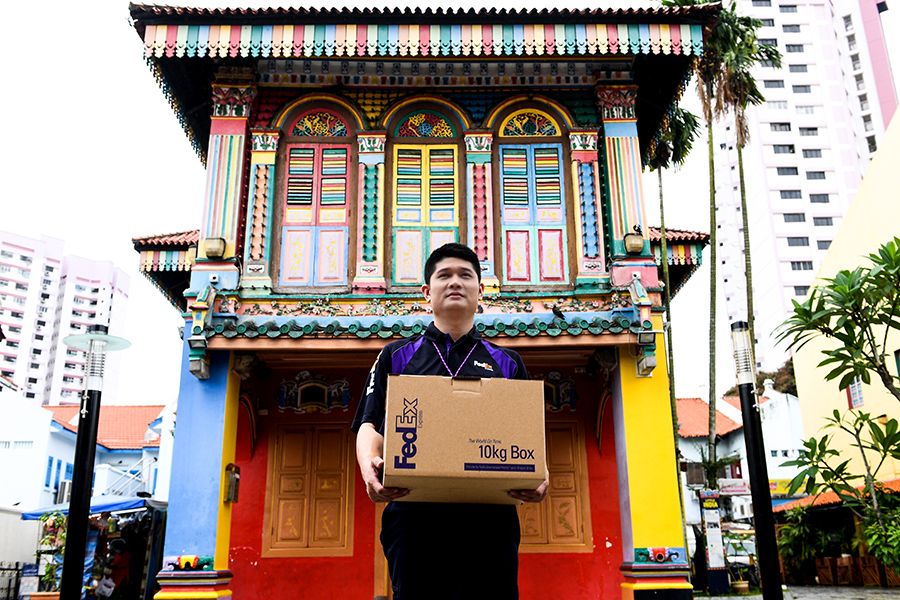 In the future of logistics, everything is set to be personalized
Shipping is moving further away from a generic or one-size-fits all approach with the ability to customize, flex and individualize delivery in ways that are just only beginning to become clear.
Brands that create a personalized experience are growing faster than their peers:
over 60% of customers will become repeat buyers after a personalized experience
. The ability of small businesses to create one-of-a-kind supply chains can significantly help them grow, compete and connect globally.
Computer scientist Alan Kay once said: "The best way to predict the future is to invent it". We continue to work on technology innovations that will change the way we do business and serve our customers. But what can we expect to see?
The ultimate personalized logistics accessory of the future will be the ability to book a shipment through your digital personal assistant. Initiating the process simply by answering questions from the digital assistant will eliminate the need for paperwork. A courier or robot could then zip to your home or office to collect the package.
So why should Asia's entrepreneurs & SMEs care?
Such personalized innovation – existing or futuristic – is impressive, but why should SMEs care?
More and more consumers are becoming hyper-connected across multiple devices – ranging from smart phones to wearables and even home appliances. This personalization of connectivity – where we've moved from walking among 100,000 products in a store to accessing millions of products on a phone - is giving today's small businesses the opportunity to compete for customer experience on a scale never seen before.
In South East Asia,
40 million people came online for the first time ever
in 2020 alone. With the COVID-19 pandemic accelerating the growth of e-commerce, customer experience is expected to overtake price and product as the number the key brand differentiator. The opportunity for Asia's SMEs is now.
The ability to use personalization to grow customers and elevate customer experience is open to businesses of all sizes. And it may just be agile, creative small businesses that win the battle for personalization.
For more business tips and trends in e-commerce,
check out our latest content here
.
Related Posts
The 5 E-Commerce Features Your Online Store Needs

What's Next In E-Commerce?

Delivery: Are Asia's SMEs Doing It Right?
Savvy Shipping
Tips To Help Build
Your Business

VISIT OUR SMALL
BUSINESS CENTER