The 5 E-Commerce Features Your Online Store Needs
As consumer behavior shifts and online shopping becomes the norm, SMEs need to build a smart, intuitive online store that converts again and again.
E-commerce sellers: how do you ensure your online store encourages visitors to engage with your products and convert into repeat customers?

More and more SMEs in Asia and beyond are selling online to grow their business, not just in domestic markets but internationally. Competition is fierce. And as the e-commerce landscape becomes more sophisticated, businesses have an increasing number of e-commerce tools and platforms to choose from. Deciding on which features will enhance customer experience and increase sales on your website can be an overwhelming choice.

Businesses must prioritize the features that matter to consumers: convenience, speed, cost-effectiveness, positive and engaging user experiences, and personal reward. Check out my five online store must-haves to keep customers browsing your site and returning to purchase:

1. Strong brand essence

Successful brands have consistent, distinctive brand personas that go beyond visual aesthetics. Brand essence – why your business exists – defines how customers perceive your brand and how deeply they connect with you.

Apple, for example, set out a strong brand persona by clearly defining what the company stands for: Innovation, Difference, and Simplicity. When consumers buy an Apple product, they can rely on its innovative technology, distinct design, and ability to work effortlessly.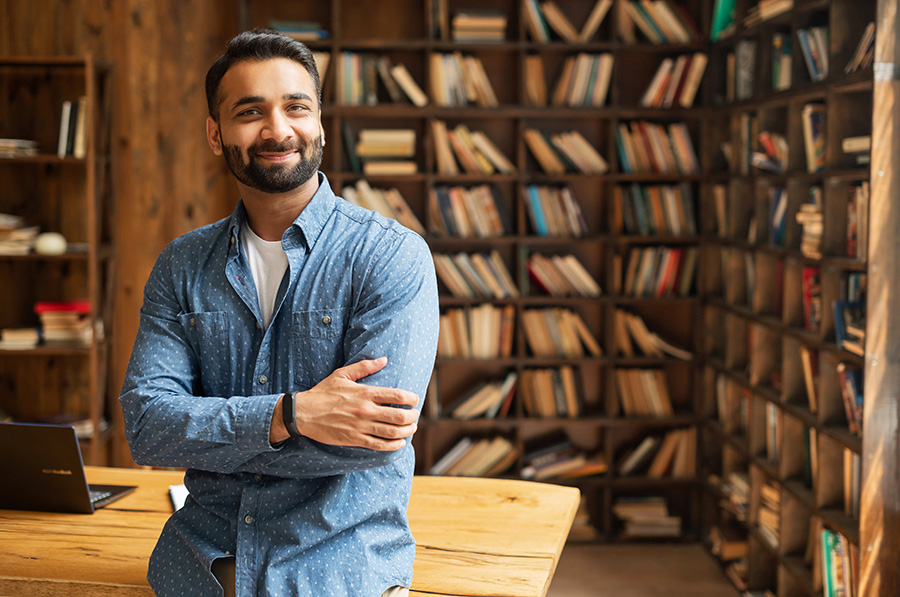 To help define how you want your business to be perceived – and stand out from the competition – start by answering these three questions:
What does your business do best?
How do you deliver value?
Why should people choose you?
The more you seek to understand your demographic, the easier it will be to speak to your target customers on an emotional level, inspiring trust and loyalty. But first, create a brand persona that translates to your e-commerce website. Think of your business as a real person:
What do they look like?
What do they like and dislike?
What is their personality like?
How do they speak, and what do they sound like?
How do they engage with others?
Your answers can help you build a brand guide that enables consistency across website copy, email newsletters, blogs, social media posts, and direct customer service channels. A consistent brand builds trust.
2. User-focused design and functionality
Ease and convenience play a significant role in why people buy online. If customers experience friction in their shopping and buying journey, chances are they will find another website. Friction includes slow website upload, too many steps in checking out an item, no contact information, not being mobile-friendly, low-quality product images, complex navigation, unclear searchability of products, cluttered layout, and broken links.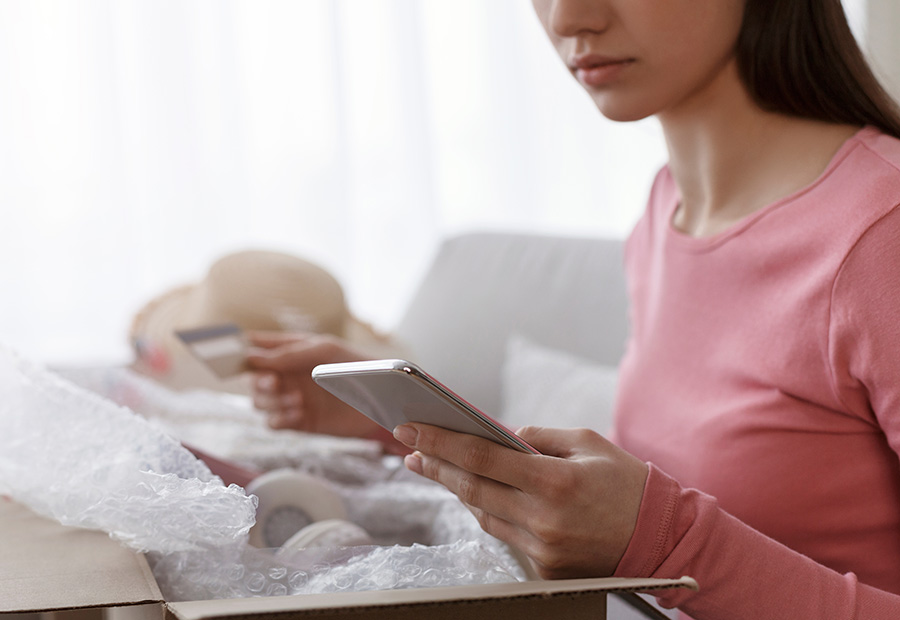 Seek to troubleshoot potential problems like this by sweeping your site weekly. You can also engage a third party to run a site audit for UX and UI to make sure that your site is as optimized as it could be and utilizes the most up-to-date trends that users respond to.
Put yourself in your customers' shoes. Get to know them. Anticipate their needs by studying customer behaviors to help predict what problems you can solve for them. Pay attention to your customer's journey and identify patterns in what they are looking for. Run a/b tests to see what website components encourage better user journeys. And, of course, get feedback to evaluate and improve your systems and processes through surveys, social media comments, live chat, and other customer conversations.
3. Develop an omnichannel strategy
Imagine this: a customer discovered your business through a Facebook ad. Curious, they checked out your Facebook Business Page, browsed your content, maybe even inquired through live chat. They're interested in your product, so they clicked through to your e-commerce website. After browsing your site, they finally decided to buy from you.
Where does an omnichannel strategy come in?
Having an omnichannel strategy means putting the customer at the heart of your business. Simply put, your omnichannel strategy meets your customers where they browse and shop and integrates all your online and offline storefronts – so you can deliver a cohesive experience to drive sales.
Ideally, the buying journey doesn't end with a one-time purchase. An omnichannel strategy ensures that your business builds a lasting relationship with your customers. You want to turn them from buyers to brand advocates by:
offering loyalty and referral programs
converting them to followers on all your social platforms and subscribing to your emails
giving them exceptional experiences
making them a part of your business journey through storytelling
proactively asking their insights and feedback
building an engaged community around your business or brand
4. Logistics and supply chain management
Gaining a competitive advantage in today's crowded digital landscape is tough. Go back to the fundamentals of putting your customers first. You need to give them positive experiences from the moment they first encounter your brand to the final step of receiving deliveries and after-sales service. Order fulfillment must be seamless, not just for the customer but also for your business.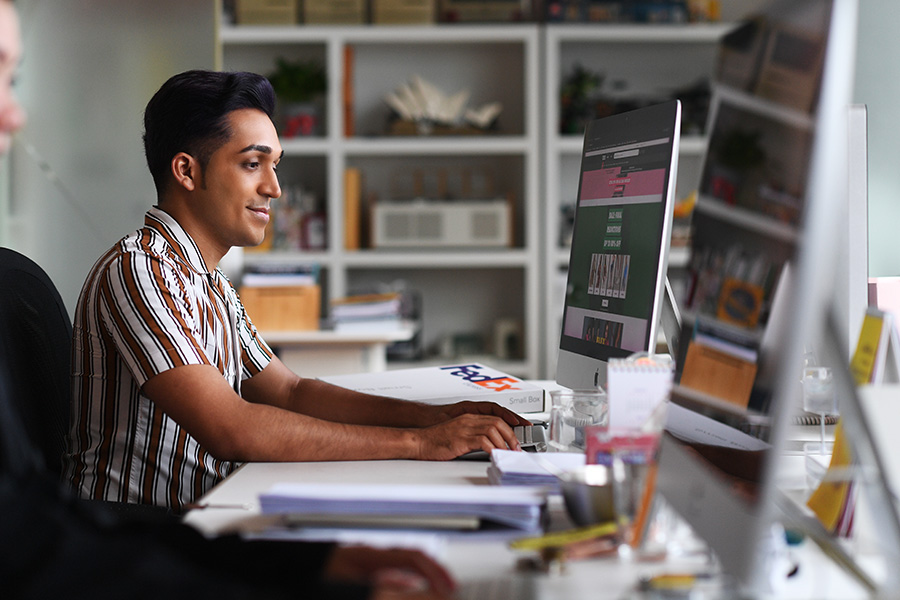 Consumers demand ultimate convenience and flexibility – or they'll find another vendor. Shoppers opt for businesses that offer time and day-definite shipping and value for money, support sustainable practices where possible, and provide peace of mind. Finding the right logistics partner is critical for a streamlined, reliable delivery process.
For instance, it's important to the customer to have access to flexible delivery options.
FedEx® International Connect Plus (FICP)
is a day-definite e-commerce service that offers competitive pricing, flexible delivery options, offline and online shipping automation solutions, and extensive parcel tracking capabilities. That means additional control over when and how businesses and customers receive orders.
5. Data-driven campaigns and strategy
Understanding how to leverage data is crucial for growing and scaling your e-commerce business. It is easy to gather and analyze data thanks to AI and automation tools. However,
privacy has become a top priority
now more than ever. We're seeing the end of third-party data with Apple allowing its users to opt-out of data tracking and Google Chrome planning to block cookies in 2024. The solution? Collect data on your website. Track where people are clicking, what pages they are looking at, and how they engage with your content via website analytics.
You can also ask relevant questions about user preferences when they sign up on your website, or via survey or poll. From there, you can give recommendations, offers, and deals to provide a hyper-personalized shopping experience.
As consumer habits evolve, it's more important than ever to know and understand your customer. Customers have the power to choose, so you need to stay agile and responsive to their needs and demands. Ensure that your e-commerce website features are intuitive, user-friendly, secure, personalized, and accessible to give customers memorable, positive experiences.
In conclusion, your website must be agile enough to adapt to shifts in consumer behavior and a fast-evolving e-commerce landscape. The bottom line? Incorporating the right people, processes, technology, and logistics support will help you sustain growth and build a resilient business.
For more e-commerce tips,
head here
.
Related Posts
3 Tips For Launching A New Online Business

4 Tips For Enhanced Connectivity To Transform Your Business

How Small Businesses And Retailers Are Adapting In The New Post-COVID Era