How We Are Recycling Old Uniforms Into New Caps in Thailand
FedEx has a long history of putting sustainability at the center of our business. Learn how we are collaborating with a local upcycling business in Thailands to transform retired uniforms into smart new caps for our couriers.
At FedEx, we connect people and possibilities across the world, responsibly and resourcefully. We're also on a journey to deliver a more sustainable future for our customers and team members. Across the region, we're constantly seeking new and innovative ways to lessen our impact on the environment. And we're working towards through small, eco-friendly ways as well as big steps we're currently taking to reduce carbon emissions as part our goal to achieve
carbon-aneutral operations by 2040
.
Finding ways to recycle old uniforms
Our frontline team members are given a new uniform every year. But there's just one problem. The old uniforms pile up. We wondered: what are the alternate ways in which we can manage old uniforms more sustainably?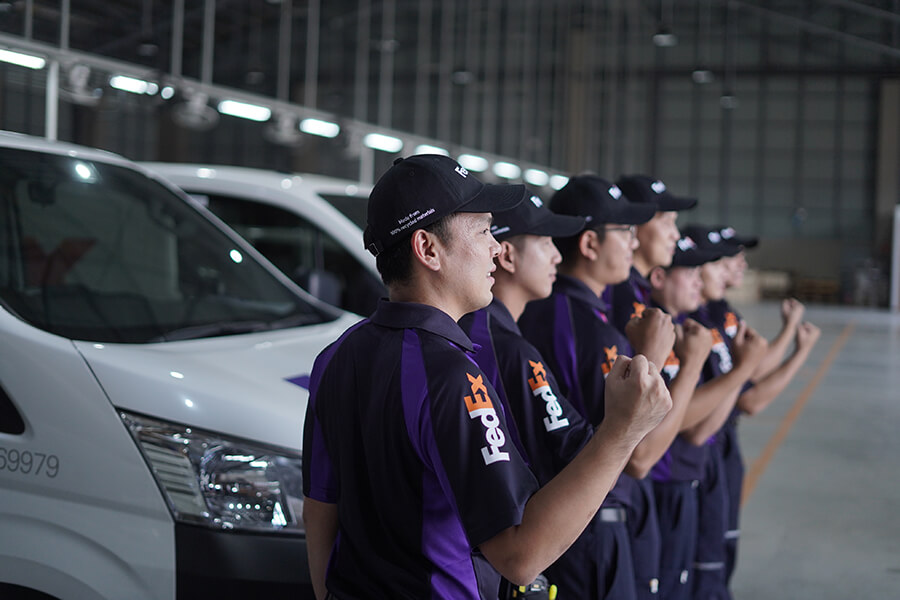 One place we've started to tackle this is in Thailand, where we've recently begun collaborating with recycling expert SC Grand. Certified by a number of global organizations,
SC Grand
has over 60 years of experience in recycling used clothes into sustainable textile products. By seeking out local partners specialized in sustainable practices in as many markets as possible, we can better learn how to minimize our environmental footprint in the long run.
So far, more than 200 old uniforms have been transformed into fiber, yarn and fabric, and reproduced into over 700 FedEx caps. Check out the full story in the video below:
In this project, we've conducted a life-cycle assessment to measure our environmental impact as we go. So far, we've saved or avoided the equivalent of: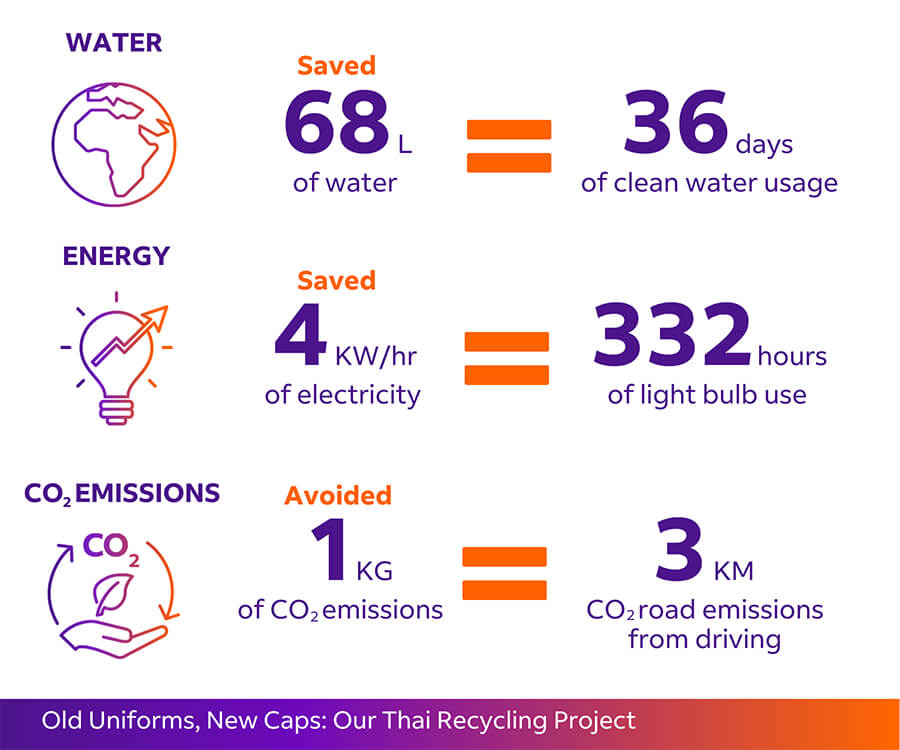 And, we continue to gather old uniforms in preparation for our next upcycling project: turning old uniforms into new courier socks.
What else are we doing to work towards our net-zero goal?
From an operations standpoint, we're gradually transitioning to a 100% electric pickup and delivery fleet, and continuing to optimize efficiencies of our facilities and increase the use of sustainable fuels. We are also taking responsibility to help
clean up our beaches and oceans across the region
. As for our services and solutions, we're encouraging adoption of
digital shipping tools
so that customers can go paperless where possible, as well as
recycled packaging
and
reusable packaging
to reduce our environment impact.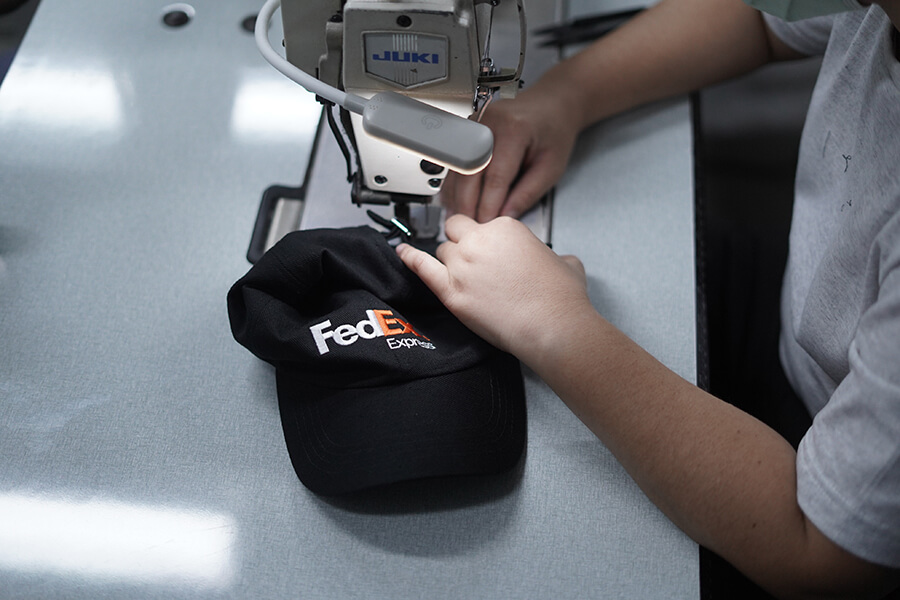 Transforming our operations to be more sustainable is a top priority for us. As we build the network for what's next, we must protect our future, our people and our planet, one initiative at a time.
For more information on our sustainability projects and environmental policies, check out our latest
2023 sustainability report here
.
Related Posts
Our Goal: Carbon Neutral By 2040

Navigating Customer Demand For Fast, Sustainable Delivery In Australia

A Blue Planet: Marine Conservation In Asia Pacific