Navigating Customer Demand For Fast, Sustainable Delivery In Australia
Consumers are increasingly focused on sustainability as well as fast delivery. Here are some insights that can help SMEs in Australia better understand and manage consumers' expectations.
Achieving the fastest delivery times has long been the holy grail for most e-commerce businesses. With an increasing emphasis on the environment over the last decade, sustainability business practices have become a must-have.
Here are some insights for e-tailers on how to balance cost, speed and sustainability within their logistics for success this year and beyond.
State of sustainability and SMEs
According to
our e-commerce research
, 71% of e-commerce consumers shared that knowing whether an e-tailer uses sustainable delivery services impacts who they buy from. This contrasts with responses from retailers, where almost the same percentage of SMEs (73%) believe their customers are more interested in receiving their products as quickly as possible than shopping sustainably.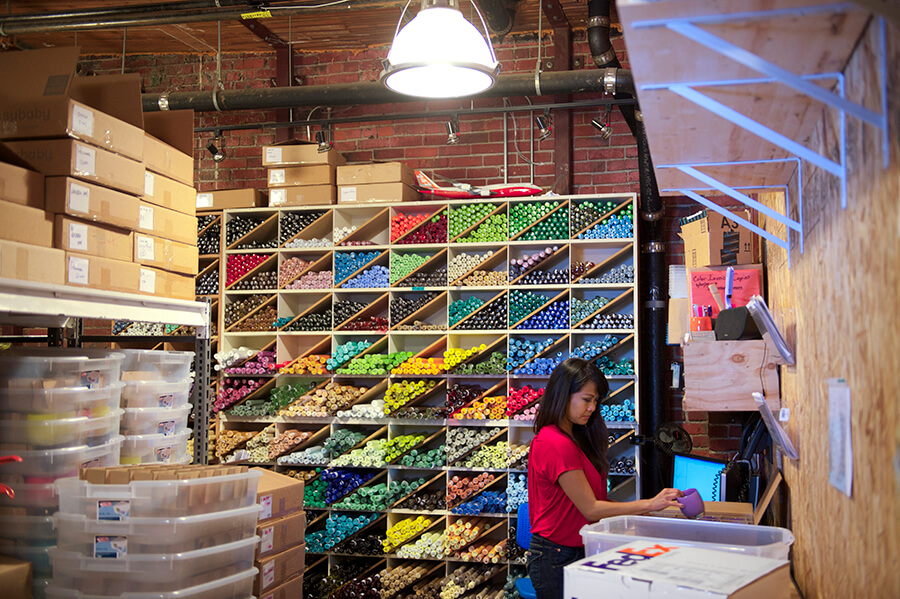 The discrepancy between customer expectations and what retailers are offering reveals a disconnect between what SMEs believe about their customers and what their customers are actually looking for. This presents opportunities for smart Australian retailers.
What it means for logistics
From a logistics perspective, these differences around customer wants for both speed and sustainability are key drivers in our future planning, particularly as it relates to the most carbon-intensive stage, last mile delivery.
In the long term, the transition toward carbon-neutral operations will require significant investments in technology and infrastructure – all of which has already been a priority and focus for FedEx. In the short-term, SMEs that adopt sustainability in their businesses have a better opportunity to win over customers.
We see an opportunity to show that logistics companies are serious about sustainability. It's a chance to support customers in making greener delivery choices and offer sustainable operations in the packaging room.
Offer slower delivery options
While it may seem counterintuitive, offering customers the option for slower deliveries is one of the easiest ways to reduce carbon footprint. Sometimes
the reduction can be as much as 30%
.
Slower deliveries mean less trucks on the road because the packing of trucks can be done better, leading to fewer partially loaded trucks on the road. The obvious benefits are reduced CO2 emissions and decluttering of traffic.
Parcel collection points over direct-to-home delivery
The last mile delivery is one of the most carbon-intensive stages of our operations. Giving customers the option to pick up their shipments at numerous collection points across the country helps reduce the number of delivery vehicles on the road. What this means is multiple parcels can be delivered to a single parcel point in one go – also improving overall operational efficiencies.
FedEx Delivery Manager
allows customers to customize when and where they want to receive their shipments. In addition to offering greater flexibility, we can minimize the number of trips couriers need to make every day, which helps reduce our overall carbon emissions.
Adopt sustainable packaging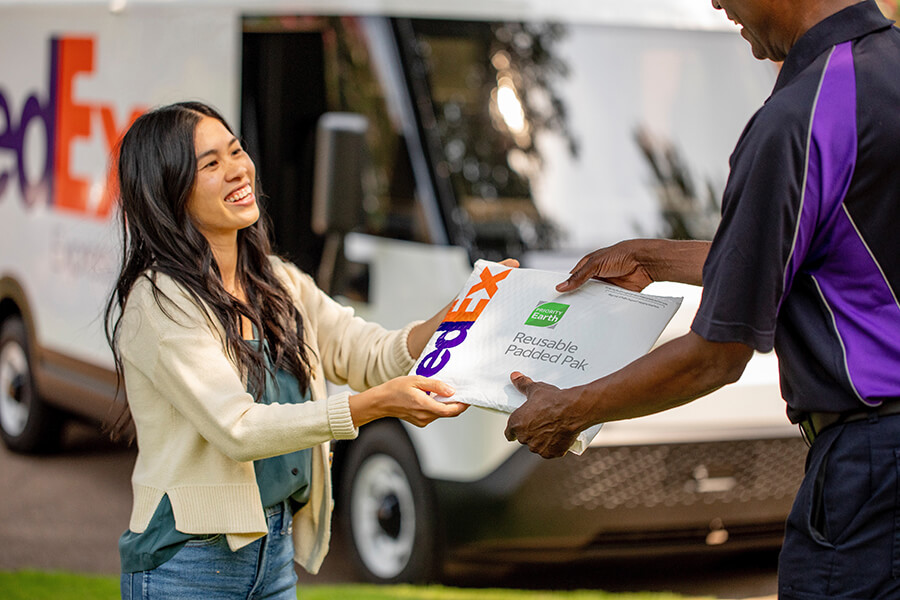 When it comes to packaging, there are
a few simple things
you can do to reduce waste.
Choosing the appropriate box or package size goes a long way in helping the environment. Go too big, and you will need extra cushioning materials, like bubble wrap and packing peanuts – ultimately creating more waste. Go too small and the seams can rip or burst, or it may not have the cushioning materials needed to protect the item. Eventually, the item may be returned for repackaging and reshipping, which adds unnecessary miles to the delivery journey.
Central to this is investing time to train your packaging team. Good training around the best box size for items reduces waste and as a bonus improves efficiency.
Exploring new packaging options
E-tailers should also think about choosing a packaging option that
best meets the environmental needs of their customers
. Whether it's compostable packaging or easy to recycle corrugated boxes, talk to your customers directly to make sure they have the know-how and access to dispose packages sustainably. Listening to your customers' needs also shows them you're interested in making a change.
Empower customers through combined shipping
Allowing customers to select the 'fewest possible packages option' leads to less wasted packaging and trucks needed to deliver packages. When combined with other sustainability initiatives, the benefit to the environment will be magnified.
Partner for values, not just value
While incorporating sustainable practices into your retail business is crucial, it should also extend to your partners.
Selecting partners that share environment values is the best way e-tailers can show they're serious about meeting their customer's environmental wants. E-tailers should also look to a logistics provider that delivers on speed and sustainability.
At FedEx, we have initiatives in place to carve out carbon emissions from the delivery cycle, as we progress toward our goal of
carbon neutral operations by 2040
.
Discover more
inspiring stories from small business across Asia and beyond here
.
Related Posts
SMEs Should Prioritize ESG Today For Future Success

Sustainable E-Commerce: The Time Is Now

How To Move People And Goods More Sustainably
Savvy Shipping
Tips To Help Build
Your Business

VISIT OUR SMALL
BUSINESS CENTER