5 Tips For More Effective E-Commerce
Discover how to win new e-commerce customers – and keep them. From sustainable operations to shoppertainment and personalization, find out what online shoppers care about most.
The world is starting to shake off the lingering effects of the pandemic. The long-awaited "new normal" is shaping up to be quite different to what went before – especially for e-tailers. COVID fundamentally shifted consumer behavior as older buyers joined younger generations in embracing online shopping. But under a shifting economic environment, there are additional new influences on how and where consumers are shopping. For SMEs who turned to e-commerce as a pandemic lifeline, the question now is: where should they focus their attention to win new customers and ensure continued success?
New FedEx research
provides a useful roadmap for navigating the latest e-commerce trends and enhance your online experience. The platforms you sell from, how environmentally friendly you are and how personalized your service is a providing options, offers and entertainment will all impact the clicks you receive and help build repeat purchases. Here are five tips for immediate impact:
Tip 1: Move to marketplaces
Today, the most customer-dense locations are online marketplaces. They account for almost 80% of the region's e-commerce spend - and that share has been increasing over the last three years. 93% of consumers currently purchase from marketplaces and more than half (55%) buy only from them.
Over 40% of SMEs already use marketplaces exclusively compared with a quarter who only sell direct to consumers using their own e-commerce platforms. Control of functionality and customer data, building brand awareness and avoiding restrictions are among the reasons for maintaining owned brand platforms. These are all great benefits, but by selling on your brand site exclusively, you miss out on the high traffic and lower set up costs that marketplaces offer.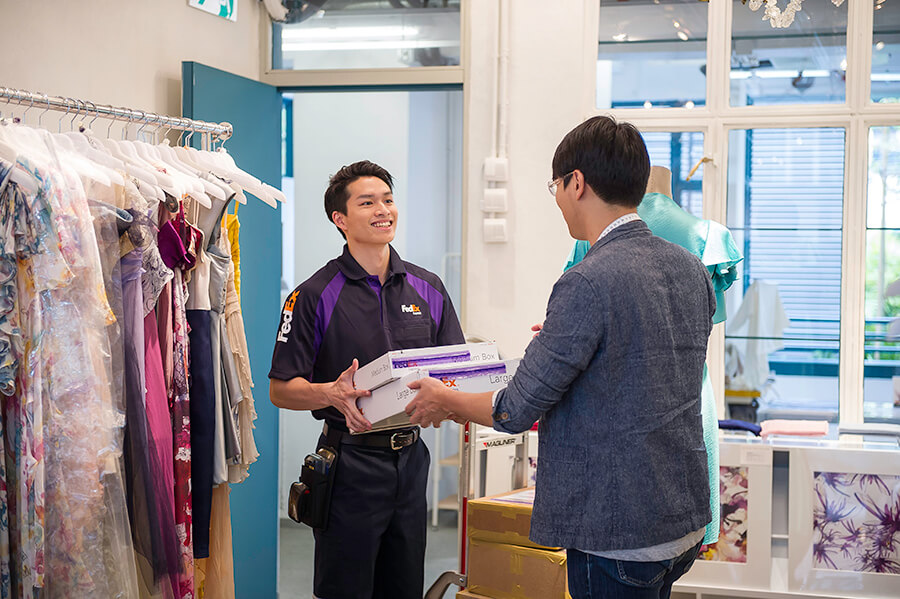 To make the most of these opportunities, SMEs should select marketplaces that offer the greatest ease of use for consumers and
closer integration with logistics service providers
which will result in more sustainable growth.
Tip 2: Support sustainability
E-merchants consistently underestimate consumer expectations around
sustainability
. Nearly 75% believe that price and delivery speed matter more to consumers. The real picture is completely different. 8 out of 10 of consumers expect their
e-tailers to be sustainable
. To succeed in the new normal, e-tailers need to radically change their mindset. Consumers have confirmed that delivery speed is an important consideration for them, but it is alongside, not instead of, sustainability.
Did you know 70% of consumers are more likely to buy goods from
a company with an effective Environmental, Social and Governance (ESG) policy?
That's an opportunity waiting to be tapped. And yet, only 29% of SME e-tailers have an ESG policy in place.
Logistics is an important area to consider in an ESG strategy. Ask your logistics partners what they are doing to actively decarbonize. As well as using sustainable packaging and electric vehicles for delivery, digital solutions can reduce paper, increase efficiency and improve customer experience. Communicating sustainability wins to customers and involving them in the process can also enhance differentiation and boost loyalty.
Tip 3: New payment processes
Search Google for "e-commerce payment methods" and you'll get over 18 million hits. And even more ways to pay are appearing every day. Which of them will reach critical mass is an open question, but over two-thirds of consumers (69%) say they prefer to buy from companies that support the latest payment options.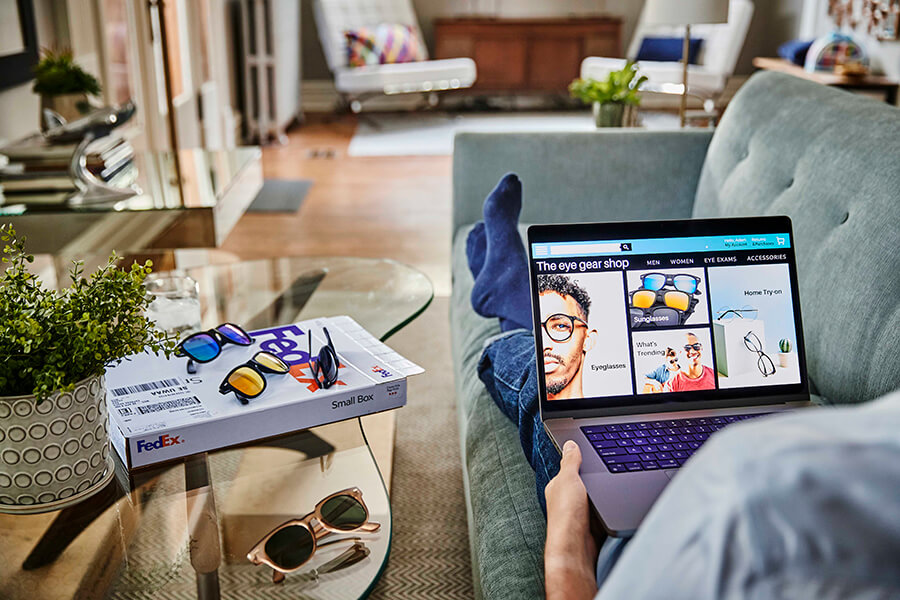 SMEs are well aware of the opportunity, with 69% agreeing that payment process is an effective competitive differentiator. But integrating new payment methods into their systems and day-to-day operations can exacerbate two of the top e-commerce pain points – cybersecurity and customer fraud.

To make progress and remain competitive, SMEs must pick the most promising payment methods to invest resources in. Ease of integration with day-to-day operations and customer experience are as important as mitigating cyber threats and preventing fraud.

Tip 4: Prepare for shoppertainment

Shoppertainment combines e-commerce with entertainment. At present, only 30% of SMEs use it to engage with online customers. However, due to growing popularity with consumers who say it encourages them to make e-commerce purchases, many e-tailers are seriously considering employing shoppertainment to attract new customers and increase transactions.

The approach can be particularly effective when combined with big e-commerce events like Black Friday or Double Days, which continue to prove their staying power. At least half of the consumers in our survey want more online shopping festivals, and 90% of e-merchants plan to hold their own shoppertainment events within the next 12 months.

With appetite for events and offers certain to grow, businesses need to manage these and ensure that the consumer e-commerce experience is not compromised. That means researching the most engaging formats and determining how logistics providers can support peaks in activity and fulfill deliveries.

Tip 5: Make it personal

Personalization used to mean knowing a customer's name. But in the new world of e-commerce, it's all about understanding and accommodating preferences, and responding quickly when consumers change their minds.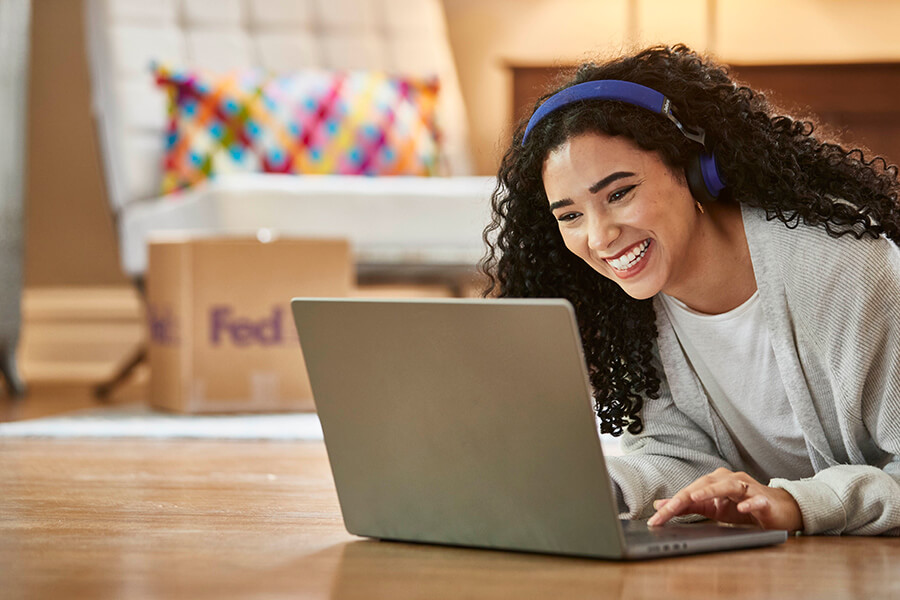 The majority of consumers favor increased personalization
. 70% of consumers in our survey agree that it improves their e-commerce experience and are willing to spend more with companies that do it effectively. A solid 80% of SMEs are also convinced, and plan to invest further.
One good way to get more personal is by rethinking the delivery process. It is now possible to give consumers the freedom to
customize where and when deliveries happen
– at home, the office or a delivery locker – and update it on-the-fly as their day evolves.
Fuel up for the future
E-commerce has established itself as the fastest moving part of the retail sector. Now that the COVID pandemic has accustomed the world to the idea of living online, the speed of change can only accelerate.
E-tailers need to actively monitor what is working with online customers. Staying ahead of what competitors are doing is also. Logistics providers like FedEx can be invaluable partners in tackling the latest trends and meeting the expectations of growing numbers of increasingly sophisticated consumers.
For more e-commerce tips and insights,
head here
. To download the e-commerce white paper in full,
click here
.
A
version of this article
first appeared in SME Magazine on December 7, 2022.
Related Posts
How SMEs Can Ride The E-Commerce Wave Using Technology

6 Trends Shaping The Future Of E-Commerce

Are Online Marketplaces The Future Of
E-Commerce?