How A South Korean Start-Up Is Transforming The Home Cleaning Service Industry
One South Korean small business is using smart digital technology to grow its business and deliver an enhanced customer experience for both consumers and providers.
The home cleaning market in South Korea is
expected to grow annually by over 3%
in the next five years. One South Korean entrepreneur is using smart digital technologies to build a more accessible home-cleaning service solution. This start-up connects cleaning providers and customers to offer better convenience for consumers and opportunities for the self-employed.
'Miso' is a South Korean home service online-to-offline (O2O) platform that received the Special Mention recognition at the
2021 FedEx Asia Pacific Small Business Grant Contest (SBGC)
. As part of this recognition, Miso was awarded a cash prize of USD 13,000.
In 2021, we collaborated with Forbes Asia to identify future-ready small businesses and start-ups from its
Forbes Asia 100 to Watch list
. A panel of judges from FedEx and Forbes Asia
selected the FedEx Small Business Grant winners
from among Asia Pacific's emerging entrepreneurs across a variety of industry sectors.
Miso
stood out for its novel business ideas and innovative solutions helping to solve some of the issues faced by many consumers in Korea.
Established by Victor Ching,
Miso
is the leading home services booking platform in Korea connecting customers with service providers. Miso started its home cleaning service in August 2015 and has transformed the home cleaning market by launching a wide range of lifestyle services since 2019. Now, Miso offers over 70 different services including moving services, interior and repair which are offered through a single application on any handheld device.
Transforming the home cleaning market to meet evolving customer needs

Miso founder Victor Ching noticed that the traditional home cleaning market had many rigid requirements such as a minimum service time of four hours and offered varying quality of service providers.

Victor believed that a hotel-like home cleaning service at an affordable price would appeal to a wide range of customers. Next, he looked at how to connect customers to the providers by building a data-driven platform. The goal of Miso's O2O platform is to match a customer with a cleaner that's a good fit through analyzing data.

Miso went on to launch a two-hour home cleaning service – an industry first - through their platform, enabling customers to select the service that matched their needs and making cleaning service more affordable. At the same time Miso's matching technology enabled cleaners to earn a higher hourly wage as they could select cleaning jobs within the same areas or buildings, using their time more efficiently.

Make customer satisfaction a top priority

From the beginning, Miso centered its strategy on creating a good customer experience, seeing this as the key reason for customers to choose Miso over competitors. By focusing on a seamless, simple-to-use platform, customer loyalty was gained over time.

Miso believes that to build a great brand you need to provide a great experience for customers rather than just spending money on advertising. Its vision is all about building a great product so that customers would recommend Miso to their friends.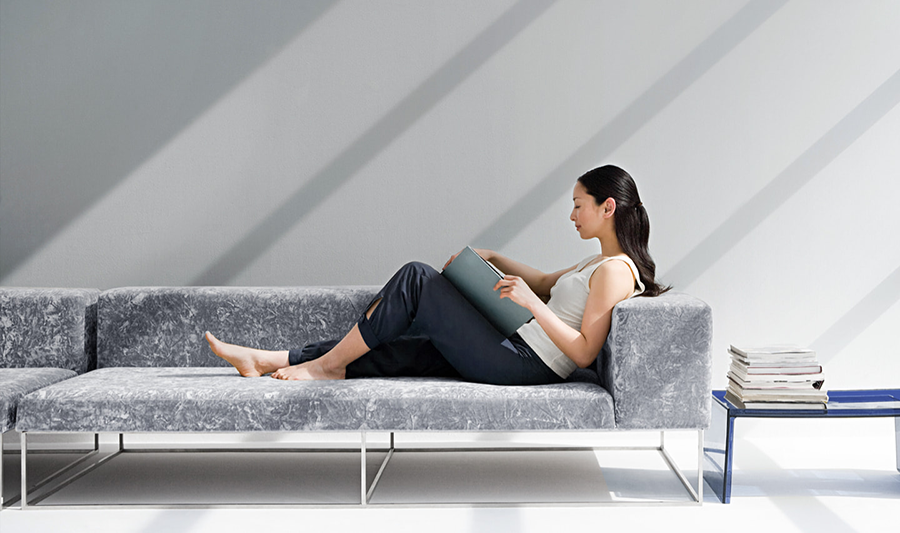 Use digital technology to improve both online and offline customer experience
Running Miso's online- to- offline (O2O) platform requires developing the digital technology to make it smarter and more efficient to match customers with service providers. Equally important is ensuring that a good service is delivered to the customer offline - in the physical world.
To create a great experience, all Miso employees start their first weeks by understanding the needs of both customers and service providers through spending time with them. Listening closely to both groups enable their teams to build better solutions that match everyone's requirements.
Victor believes Miso's promising results are why foreign investors are interested in the business. Miso has processed over 4 million bookings with an annual transaction amount exceeding 100 billion Korean Won. It is currently the top home service platform in Korea. This means there is significant potential for Miso's services to be in demand in other markets. The FedEx SBGC program has helped Miso gain more awareness across APAC, supporting their plans for global expansion.
FedEx has long been advocates for the SME business community. FedEx wins when small businesses win. The SBGC contest is one of the many ways it supports small businesses beyond just shipping.
Discover more tips on
how to grow your start-up business here
.
Related Posts
Turning Sustainable Ideas Into Impactful Products

The RCEP Will Help Vietnamese SMEs Go Global

How To Surf The Digital Economy Successfully
Savvy Shipping
Tips To Help Build
Your Business

VISIT OUR SMALL
BUSINESS CENTER