How An Online Shopping Mall Is Bridging Japanese Brands With The World
More and more Japanese brands and businesses are riding the cross-border e-commerce boom to integrate with new markets and grow revenue.
For decades, Japanese brands and businesses have primarily relied on domestic demand. However, faced with a declining population and shrinking local market, these local players are starting to think global. Thanks to the boom in inbound tourism and visitor spending, Japanese businesses, especially small and medium enterprises (SMEs), have come to realize the potential of overseas markets as a rich source of new customers.
Cross-border e-commerce helps Japanese brands reach new markets
One way for SMEs to reach global customers is by leveraging existing online marketplaces.
Digital Studio
has been helping brands expand their presence into new markets by offering one-stop e-commerce solutions through an online platform called
Discovery Japan Mall
. Launched in 2016, the mall is currently selling in over 200 countries/regions around the world, with growing numbers of customers across the U.S, UK, Australia, Canada, and several EU countries.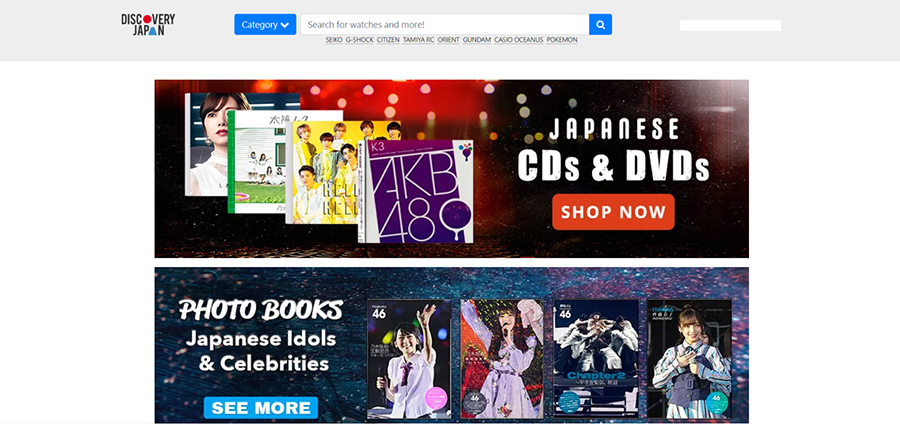 According to Norio Itabashi, CEO of Digital Studio, hobby-related items with an established reputation for quality, such as fishing tackle, guitars and amplifiers are some of the mall's best-selling products:

"The number of Discovery Japan Mall users continue to increase. Overseas markets for Japanese sellers will continue to gain momentum, as visitors are able to return to Japan now the pandemic is over."

In addition to managing an online marketplace, Digital Studio also offers marketing solutions and data insights based on their accumulated knowledge and experience in cross border e-commerce. To reach more customers, Itabashi recommends Japanese sellers build a solid fan base among domestic shoppers before tackling global expansion. This will generate more positive comments and reviews on social media and across major e-commerce platforms that new shoppers may also visit leading to increased e-newsletter subscribers and followers on social channels.

Putting the spotlight on service reliability in logistics

Another important service that Digital Studio offers is shipping support. The company prepares packages and documents, then ships them on behalf of the sellers. While Digital Studio used to rely solely on postal services to deliver products to overseas shoppers, the global service disruption caused by the pandemic led them to look at new options and collaborate with FedEx instead.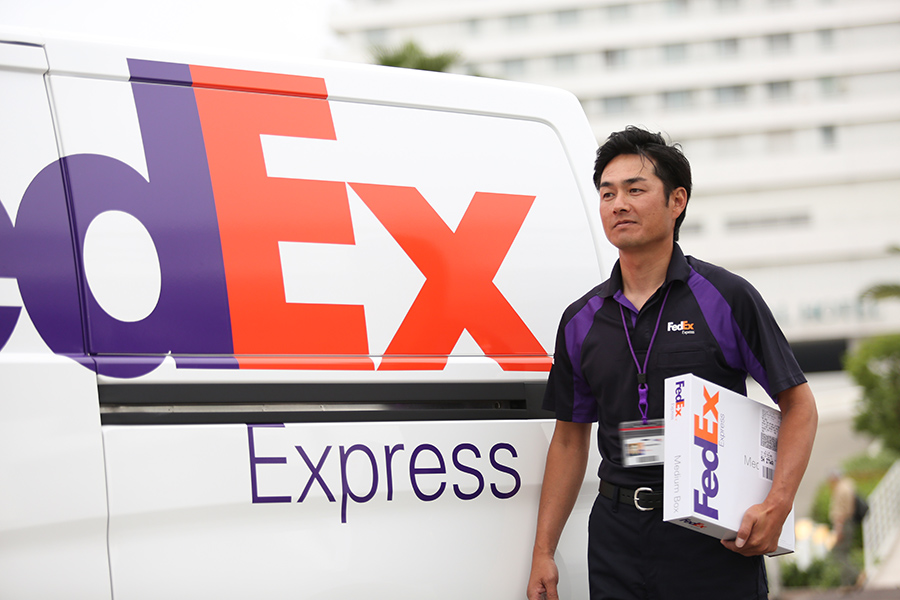 Itabashi was impressed by the speed and reliability of delivery. He said, "A product headed to the United States from Japan was delivered the next day, which used to take more than a week with another service I used. For some destinations from Japan, FedEx even had competitive pricing."

A U.S.-based customer purchasing fishing equipment on Wednesday or Thursday could look forward to using their new gear on a fishing trip that very weekend, while customers in Southeast Asian countries can receive their purchases as early as 3:00 p.m. the next day. After seeing shoppers' reactions and positive feedback on faster and more reliable delivery, Itabashi realized that the experience can only add greater value for e-tailers and improve the overall customer shopping experience.

Integrating to deliver better outcomes

Improving efficiencies in the shipping preparation process is vital, especially for SMEs. This is where leveraging technology and a reliable logistics partner can make a real difference. Digital Studio linked their system with FedEx so documents such as commercial invoices and shipping labels could be prepared directly from Digital Studio's website. Additionally, online booking for package pickup has eliminated the need to wait in person at the FedEx counter.

The company also utilizes a FedEx service designed specially to support Japanese customers in preparing goods for international shipping. Digital Studio simply sends the products to FedEx in Japan, and everything from preparing shipping documents and Airwaybills to sorting case-packed merchandise and repacking items for overseas shipments is handled by FedEx.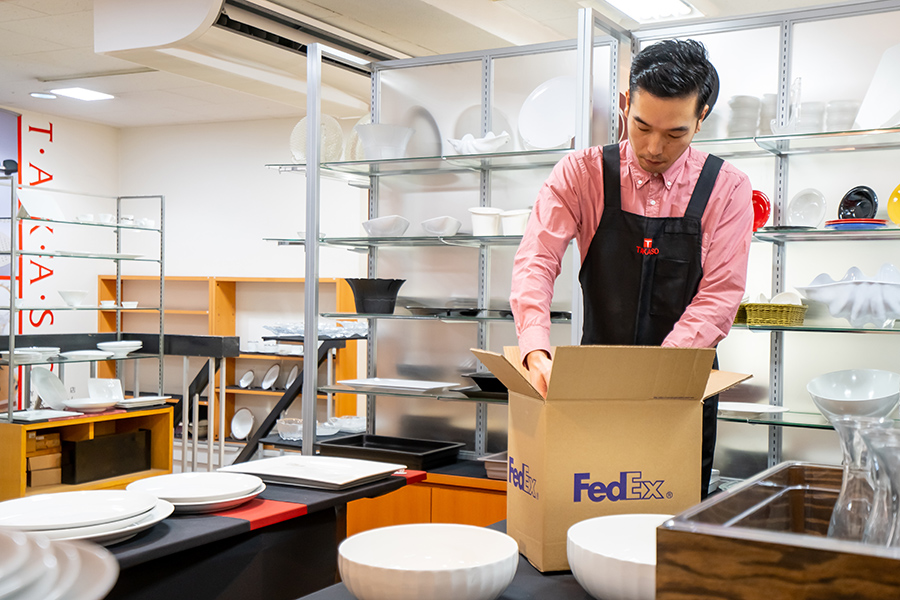 As sales increased, more packages needed to be handed on the daily. Itabashi appreciated the value of FedEx support. When Digital Studio found itself having to process 200 shipments of fishing equipment on the same day, they were able to outsource the most time-consuming part of the shipping process to FedEx.
For brands that are new to cross-border e-commerce, Itabashi believes that using the services FedEx offers will make for a smoother start to operations. Outsourcing logistics operations and inventory management is ultimately more cost-effective. It also reduces the risk of service disruption when a product runs out of stock.
"Made in Japan" products are highly sought after all around the world, and e-commerce platforms have made it possible for Japanese brands to explore global expansion. With the right logistics partner, there's never been a better time to take your business to the next level and go international.
For more information on shipping solutions, visit
our e-commerce page here
.
Related Posts
Traditional Japanese Craftsmanship Is Going Global

What's Next In E-Commerce?

The 5 E-Commerce Features Your Online Store Needs