The Rise Of The Sorting Robots
As e-commerce explodes, logistics is turning to tech, big data and automation to meet demand, meaning intelligent, AI-powered sorting robots are here to stay.
Ever seen an army of warehousing robots at work? From selection and sorting to loading, robots are increasingly adopted to automate repetitive, high-volume tasks in warehouses, factories and stock rooms. Elsewhere, waste solution jobs
like sorting through rubbish and recycling
– messy, difficult or potentially dangerous work for humans – can be taken on by robots too.
Robotics on a global scale
So where are these robots seeing the most action – and which industries are powering adoption fastest? Together, the automotive, aviation and logistics industries are driving the greatest order volumes to service manufacturing and supply chain.
Asia Pacific is sprinting ahead in the robotics race.
Japan is the world's biggest exporter of robots globally
. Of the top 10 countries in the world for robotics automation,
five are in Asia, with Singapore coming out on top
.
So: what's the future of robots in logistics? Automation tech, powered by ongoing feats in big data and machine learning, is transforming the logistics space.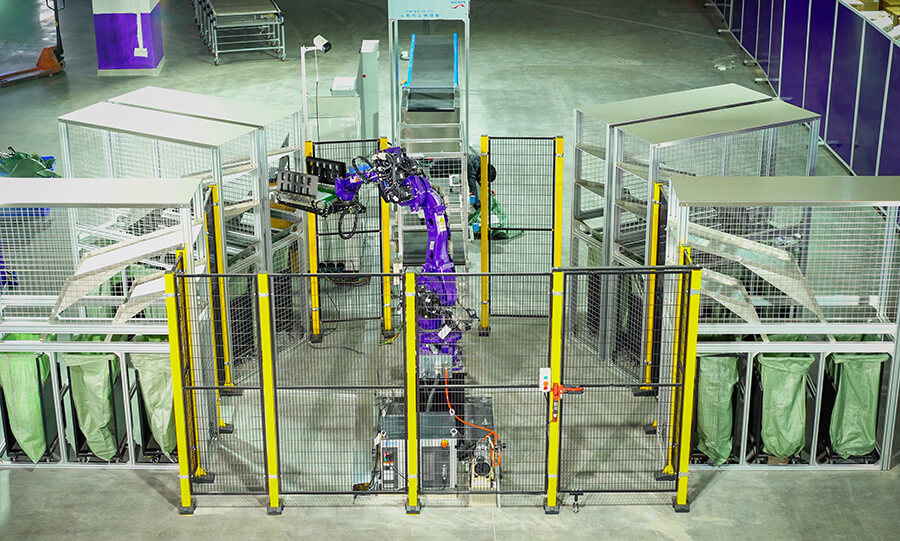 Our sorting robot solution for Asia Pacific and beyond
In response to this evolving landscape, we've introduced a first-of-its-kind, intelligent sorting robot in two of our key sorting facilities:
South China
and, more recently,
Singapore.
Adoption of robotic automation technology represents our smart logistics vision for the entire Asia Pacific, Middle East and Africa region. Sorting robots reduce the need for a manual sorting process, improving accuracy and speed.
As the world's largest e-commerce market, China is making major strides in robot adoption for the logistics sector. In such a fast-moving market, new and innovative solutions are needed all the time to help players keep up with demand and drive growth. China also experiences huge seasonal peaks, such as Double 11 and Spring Festival, when manpower might be low. Sorting robots are helping to transform the entire logistics industry with a truly intelligent supply chain system.
Similarly in Singapore, our focus on automation echoes broader industry trends. Triggered by the global pandemic, logistics players are optimizing operational efficiencies, from warehouse management to last-mile delivery. The global warehouse automation market is
projected to exceed USD 51 billion by 2030
. And thanks to the growth of e-commerce and healthcare logistics in emerging economies, analysts foresee
significant growth in APAC's warehouse automation industry market share
.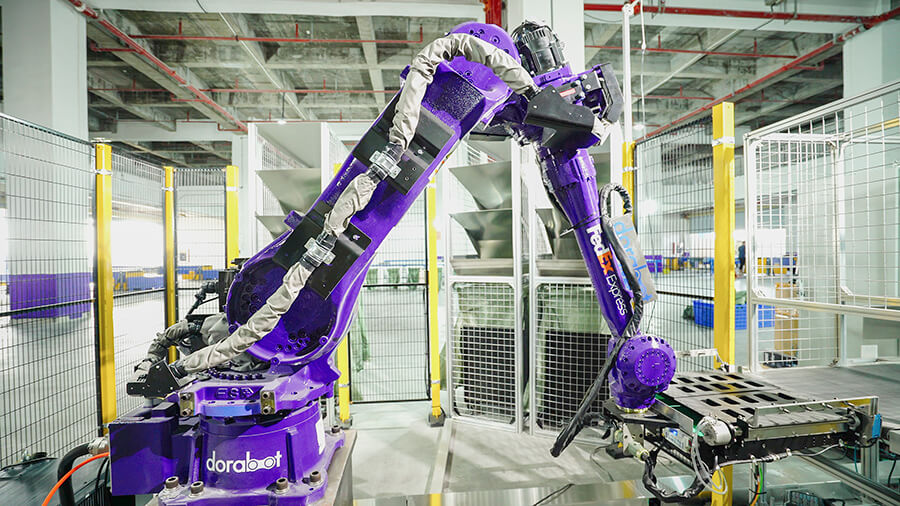 So, what exactly does the robot do in our facilities? Check out the top 5 sorting bot facts below – and a video showing the robot in action:
The robotic arm can sort up to 1,000 packages per hour


Sorting abilities allow the robot to cover up to 100 destinations simultaneously


Depending on the model, the bot can sort small packages of up to 10kg


High sorting speeds means it can quickly sort perishable items, such as fruit


Equipped with a barcode reader, the bot has an accuracy rate of more than 98.5%
The sorting bot scan packages to obtain destination information, then move the package from conveyor belt to the correct destination slot. In future, this technology could allow sorting hubs to evolve into become round-the-clock sorting operations.

Delivering the future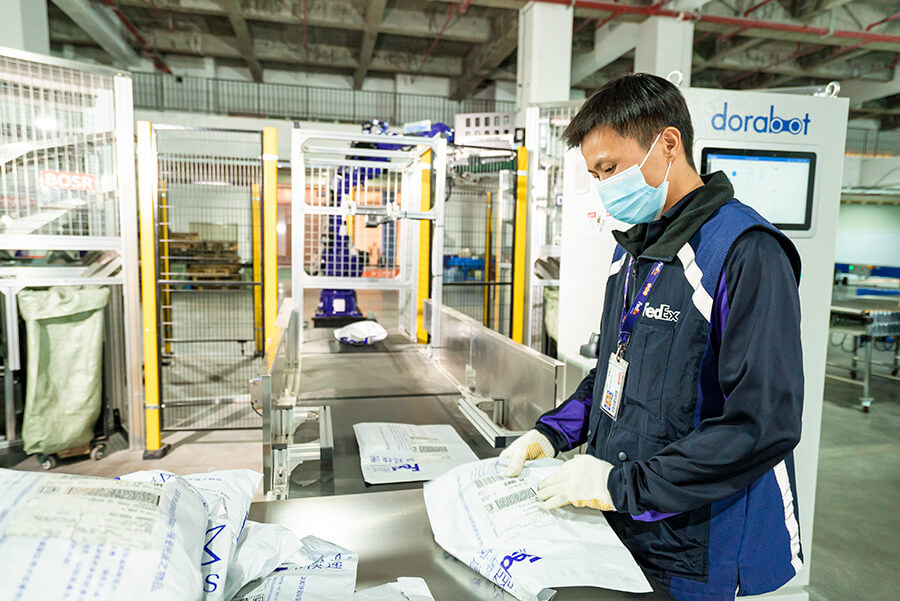 Automating logistics using intelligent robots represents our latest push to digitize operations. We're building a smart logistics network for our customers globally to handle ever-growing volumes of e-commerce shipments in APAC and beyond.
And for what's coming next: watch this space! As cities and deliveries get smarter, robots will become more tightly knitted into the fabric of our communities. For more tech and innovation trends and insights,
head here
.
Related Posts
Digitalization Of Logistics –
A Gamechanger For SMEs

The Big Tech That's Shaping Tomorrow – Today