What's Next For Industry 4.0?
Once hailed as the next major era of digital transformation, the hallmarks of Industry 4.0' are now all-encompassing. In our digitally transformed world, advances in technology have changed the way we manage logistics.
The term 'Industry 4.0' was first coined by the World Economic Forum (WEF) back in 2016. WEF Founder Klaus Schwab described the profound and dramatic speed of technological advancement:
a revolution in how we live, work, make and do
. Fast-forward a few years and many of these futuristic technologies - from Internet of Things (IoT), AI and autonomous tech to advanced robotics – are already so integrated into our daily lives that we barely register them as revolutionary.
Fundamental, irreversible shifts have taken place in how the global production and supply chain operates through full-scale automation of traditional manufacturing and industrial practices. The joining of these technologies blurs the lines between the physical, digital, and biological worlds.
Simply being 'digital' is no longer an option. As we move into a world of more complex digital environments such as the metaverse and machine-to-machine, we've
accelerated through and beyond Industry 4.0
. For any business, these technological advancements have created new solutions to enhance customer experiences, whether they be online or offline.
Take for instance the increasing use of virtual assistants to serve customers more intuitively. Look at how automation in warehouses is resulting in striking improvements in loading and unloading cargo. At FedEx, we're automating many processes in our facilities, such as
the use of AI-powered sorting robots
to streamline tasks and improve efficiency.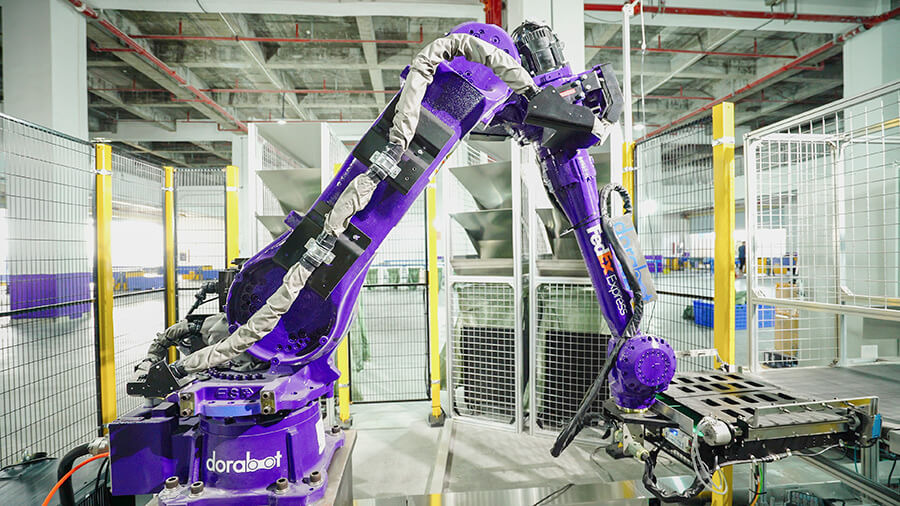 Industry 4.0 is an everyday reality in many companies, shaping work routines and logistics. But what's next?
A big tech-powered future
In the coming decades, technology will continue to advance and improve connections between people, systems, machines and manufacturers. Post-COVID-19,
companies have been investing feet-first in digitization
to become more agile and collaborative. Artificial Intelligence (AI), Internet of Things (IoT) and robotics can help improve productivity, business recovery and continuity to build resilience in the ever-changing operating environment.
Using IoT,
our FedEx SenseAware®
service offers high visibility to customers that need it, such as those in the medical, aerospace, high-value and hi-tech industries. SenseAware monitors a range of variables including temperatures and humidity, sending alerts during shipments.
Driving greater efficiencies throughout the supply chain
Another significant opportunity to improve supply chain efficiency exists
with the technology behind blockchain
. This means a shared network or database (or chain of events, aka blocks) that can track almost any kind of business activity – from financial transactions to medical records and patents.
When shipping goods, blockchain tech can reduce risks and develop cost and time efficiencies for customers, especially when moving something of high-risk such as pharma products. When there is a need for a trusted custodial chain, it offers customers greater visibility to their shipments throughout their journey.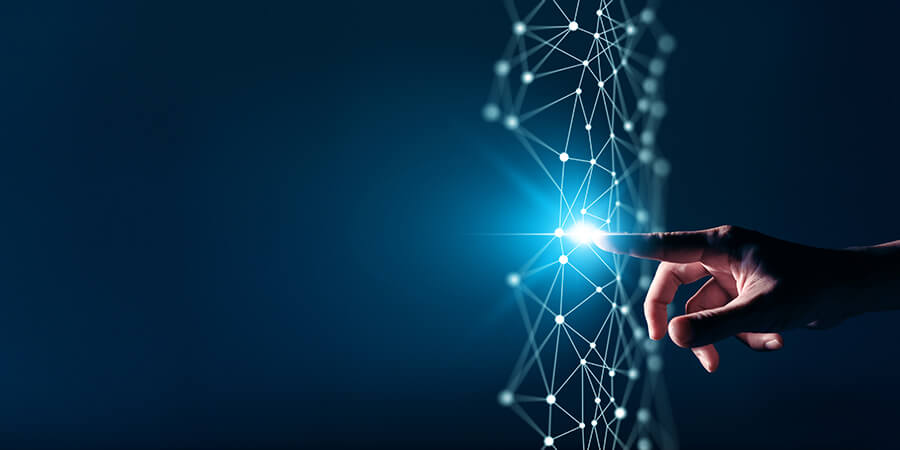 The growing e-commerce market with its high efficiency, low costs and enhanced precision is the key driver for the logistics and warehousing market. The increasing need for automation across the growing end-user industries is again enhancing market growth. Customers now seek a more personalized and convenient delivery service.
In logistics, technologies like AI are opening up new possibilities for process efficiency and customer convenience. At the current rate of AI development, we in the industry will soon see customers placing shipment orders with a simple verbal instruction via digital personal assistants.
We're responding to changing customer lifestyles and needs, too. Solutions such as
FedEx Delivery Manager®
empower the end customer to manage their packages from their mobiles, scheduling deliveries and choosing from several delivery options at their convenience.
Another example of smarter supply chains is what we are doing at
FedEx Dataworks
. We created a platform to fuel innovative solutions that help customers solve some of commerce's toughest problems while increasing their competitiveness—faster and at scale. Our powerful, centralized data platform allows us to create solutions that enhance our customers' abilities to respond and grow at the speed of commerce.
By applying powerful insights generated from the rich data produced by the FedEx network, we're building solutions to make supply chains smarter for everyone, and removing barriers for our customers, their customers, and for the FedEx of tomorrow.
Autonomy is also here to stay. The logistics industry anticipates widespread adoption of autonomous vehicles in the shipping sector in the next decade or so, plus further automation of large long-haul vehicles.
Industry 4.0 will continue to bring greater productivity and rapid innovation at reduced costs. It won't be easy for every small business to pivot into the fourth industrial revolution. Challenges exist –
digital infrastructure, speed and cost of scaling up
, for example, as well as finding the right talent to lead the charge.
But we see rapid evolution of a new ecosystem in which partners (vendors or suppliers and end customers) will all come together to create use cases and definitive standards for smarter business operations. Greater collaboration, better efficiency - sounds like good news for us all.
For more tech and innovation stories,
head here
.
Related Posts
The Big Tech That's Shaping Tomorrow – Today

Digitalization Of Logistics –
A Gamechanger For SMEs