E-comm 101: The Shipping Experience
In this edition, we explore how delivering a quality shipping experience can keep your customers coming back.
Shipping is often the last thing a retail company gets around to arranging for their business. Most likely things like strategy, branding, digitization, staffing and the product itself with take center-stage. But shipping should be more than just an afterthought. It can help streamline and transform how your business performs. While marketing a truly great product will kickstart awareness of your brand, keeping your customers coming back requires fulfilling your promises with reliable service.

If you're new to the logistics of transport, read on below for our guide to moving merch.
Testing the market
If you're planning entrance into a foreign market, it might be best to first test the market's demand with cross-border shipping.

Cross-border shipping via third-party logistics providers (3PL's) allows you deliver your products to the target market without spending too much on setting up logistical infrastructure, like warehousing, fleets and import licenses within your target market. That means you can start delivering at a lower initial cost and a faster set-up time. And you'll have guaranteed revenue on each parcel sent. This makes cross-border shipping a lower risk method of testing your new market.

To minimize any disruptions during the shipping journey, you should also ensure that your products are properly packaged and labelled before you hand your shipment off to your shipping partner. It helps to be transparent when it comes to delivery information, and to have a plan in case any delays occur.
Punctual deliveries and reliable, cost-effective shipping partners
In some countries, particularly in Southeast Asia, logistical conditions can be challenging. As a result, certain customers are willing to wait longer for an internationally delivered item to arrive. One of the keys here is ensuring that you set expectations at a reasonable level while ensuring that your deliveries arrive at the time you promised. This can be done by clearly stating the estimated delivery time at your store's checkout.

And be sure to understand your customer's need. Some customer orders will be non-urgent, meaning they'll be suited to lower priority or deferred shipments. Some may even opt to slow their shipment down if they want it arrive in a future time slot convenient to them, such as in time for a project kick-off or the opening of a new site – but they'll still want it to be time-definite to remove any delivery doubt.

And for those that need deliveries quickly, there's no point investing in a lightening speed delivery partner if your own internal processing isn't up to scratch. Make sure your inventory management and internal admin is tight so you are aware of orders as soon as they come in.

Staying consistent with your deliveries and expectations can help to preserve people's impressions of your brand. There are many factors that can make or break the delivery process, which makes choosing the right logistics service provider vital.
Network coverage
Your shipping partner's network coverage determines how well they can deliver to every part of your target market. Take advantage of your partner's reach. For example, customer
Christy Ng Shoes
, who is able to reach enthusiastic customers in over 30 markets thanks to our extensive network.
Local knowledge
Logistics service partners that are familiar with your target market would not only know the most effective and efficient routes to deliver your products, but in some cases be able to adapt to market specific requirements. One good example of this would be having more motorcycles in their fleet for crowded urban areas or even being able to accurately locate addresses in Thailand that would boggle the average non-Thai person.
Tracking system
A logistics partner with a superior
tracking system
will provide both you and your customers with peace of mind. Whether parcels are of high value or not, your customers would want to know where they are in real-time without having to contact your customer service teams.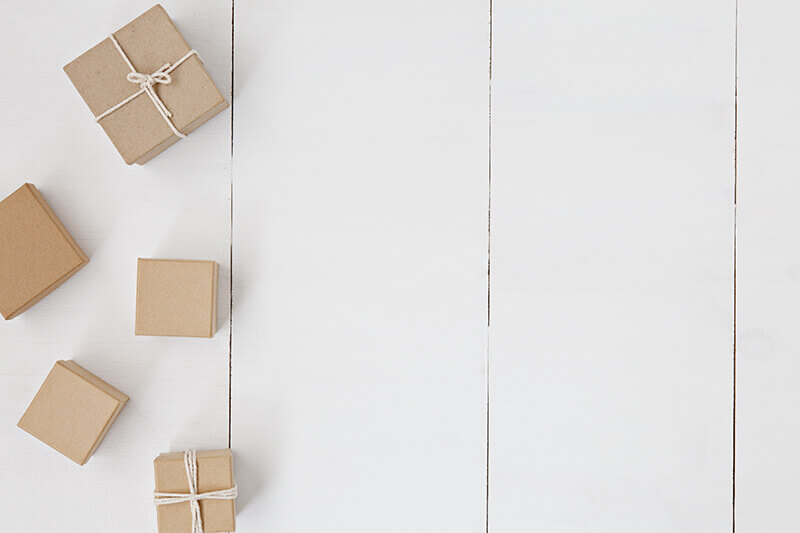 Creating a memorable unboxing experience
Unboxing is the final touchpoint between your business and your customer. If the unboxing is unique and impactful, your customers will want to share their experiences on social media, blogs, or even video platforms. This will aid your marketing efforts with positive, free publicity!

Your branded box should ideally be packed with the box-in-box method to protect the product from damage during transit. As long as the branded box is smaller than the packing box with some allowance for filler, you can get creative when it comes to designing your unboxing experience.
Unusual, eye-catching paper, a handwritten note or even an unexpected free gift - the more personalized, the better – will keep customers coming back. But remember – sustainable product packaging, like bamboo or recycled paper, will go down far better with today's customer's then needless plastic wrapping. If you can, avoid plastic completely. Your buyers will be grateful, and so will the planet.

Having coupons and inserts in the packaging can help you tide over the slower periods in the year, as these coupons can act as an incentive for your customers to shop at your store again. If this is coupled with a memorable unboxing experience, customers are likely to come back to your store to buy more products, even during slow periods.

The perfect packaging and the ideal delivery can set you apart from an entire crowd of competitors. If you succeed in conquering the challenges of expanding overseas, the increase in revenue that you experience will have been worth the risk.
Related Posts
What's Next For Industry 4.0?

Biopharma Trends To Consider Now

FedEx Helps Filipino SME Go International with Filipino Culture