E-comm 101: Product Marketing
An explainer series for new e-commerce merchants. In this edition: how to market your products to an international audience.
After running an e-tail business for some time, you may start experiencing a plateau in revenue if your online shop is limited to a local market or limited audience. This is when you should start expanding your business to an overseas market – and getting to know your potential prospects better.
Marketing your products to local shoppers
Selling your products in a different market requires the same level of understanding of your local customers' needs. The difference is that you might be selling your products in another language, following unfamiliar annual events in your new market's schedule and catering your products towards different shopper habits and buyer traits. This ties into researching what your market wants and what you can offer through analyzing behavior of potential buyers.
Building trust with potential customers
Prior to the prevalence of technology in our daily lives, trust was built through person to person engagement. Building trust is going to come through engaging your consumers and letting them know you understand what they need, and that you deliver on your promises. In the age of digital, engagement between consumers and sellers have taken on a new form. Using social media, you can build trust by answering direct messages and comments quickly and with personality, sharing positive testimonials from existing customers and curating content to fit what you've learned about your demographic.
According to research,
customers spend 20%-40% more with companies
that they have social media engagement with. You'll need to create conversations with your target audience. For new markets, you'll need a team or assigned native team member who can understand and connect with what locals like and what to avoid. You'll rely on these insights to create engaging content, relevant for the market.
Companies like YesStyle and Sorabelle frequently create blogposts and social media posts to engage their target markets' love for fashion. Publishing solid content and taking time to answer people's queries or to ask the audience for feedback – maybe through Facebook or Instagram Stories – also helps to grow your follower base.
While these techniques assist in the long run, you can also include short term campaigns like discounts, promos, flash sales and paid ads to strengthen awareness of your e-commerce business.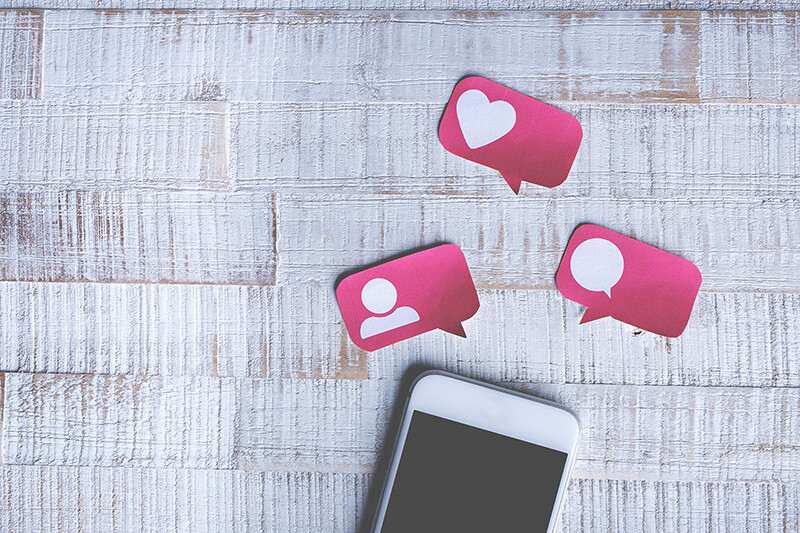 Leverage marketing tools online when creating content
Today's internet users are less likely to respond to ads pushed at them and more likely to seek out things that interest them on their own. Finding what they love and how your products and store can fit in their lives is half the battle. What you can also make use of is data.
If you're starting out in a new market, you won't have any historical data to work with, but you can build it up by observing your competitors, observing platform trends on social media and by researching keywords and phrases to optimize your SEO. Some SEO tools include the free Google Keywords Planner, or paid alternatives like SEMRush or AHrefs.
Social platforms are not one size fits all
Social media doesn't necessarily work the same way in different markets. For instance, LINE is popular in Japan and Thailand while Facebook, WeChat and Instagram interactions are key in other markets in Asia Pacific.
On almost all social media platforms, there are interactive options that can be used to enhance consumer-seller relationships such as chatbots for instant messaging, livestream capabilities, and more. Based on how different social network tribes behave, you'll need to switch up your messaging, tone and language accordingly.
Paid tools and promotion tactics
When you're entering a new market, it's a good idea to keep track of when the hottest e-commerce sales periods take place. Making full use of these periods means preparing market-specific discounts, promotions and campaigns tailored to that event. In cases like these, running paid campaigns such as Facebook ads and Google ads could potentially capture more traffic and drive more sales to your e-commerce store.
Getting ads right
First you'll need to master the
basics of Google Ads
, such as campaign types, different types of keywords and keyword match types and how you can manage the payment types, goals and metrics for your campaign. You can then start looking at how to
optimize and refine your campaigns
.
If you're a consumer facing business, you'll want to keep on top of best tactics for
Facebook
and
Instagram
ads. Features change all the time, so continuing to be agile and willing to experiment is important.
For B2B e-tailers,
LinkedIn
continues to refine its sponsored content and targeting features, including the ability to drop into user's mailboxes and issue lead gen forms.
At the end of the day, you'll want to engage your audience in a long-term conversation. Provide them with topics and content that they're attracted to and place your content in channels that they're comfortable with. Listen to their needs: only then will you be positioned to start meeting them.
Related Posts
Asia Is Leading The Supply Chain Revolution

How To Surf The Digital Economy Successfully

Advice On Growing Your Business From Other SMEs